10 BEST Tanzania Honeymoon Packages and Destinations
10 BEST Tanzania Honeymoon Packages and Honeymoon destinations in Tanzania. 10% off when planning with Kabira Safaris a Tanzania Romantic Holiday. Tanzania is a great idea to consider when planning your safari to Africa. The country has beaming beauty, from the incredible Great Migration in the Serengeti to its secluded and isolated wilderness areas; a romantic holiday of any type is possible here. The charming beauty of the country will make you fall in love with nature again and again. Tanzania hosts some of the popular romantic safari destinations in Africa.

SAFARI HONEYMOON: TANZANIA NGORONGORO CRATER!
Tanzania Honeymoon Packages and Destinations
Zanzibar Island
The pristine Zanzibar Island is one of Tanzania's best destinations to ever visit on your Romantic Holiday to the country. From the name that is evocative – romantic, almost as the spices that made this Indian Ocean archipelago a global success story centuries ago with the endless shimmering beaches, lapping waves, and long, lazy sunsets viewed preferably from a hammock, this may sound familiar to many but really amazing.  If you're looking for a romantic holiday vacation, then look no further – a romantic holiday in Zanzibar is a thrilling destination for couples. With a fascinating history and stunning natural beauty, its exotic blend of experiences makes a Zanzibar Honeymoon unique.
Here you'll find not only secluded beaches and elegant modern villas, but also sundowner dhow cruises and Arabian-styled boutique hotels on your Zanzibar luxury honeymoon. And whereas in the past many couples would head straight to the beach, there's now a growing number of intimate luxury hotels and restaurants in Stone Town that are establishing the enigmatic old quarter as a romantic honeymoon destination in its own right.
The twisting passageways are also home to an increasing number of specialty shops and boutiques, stocking high-quality, made-in-Zanzibar jewelry, clothing, and accessories. High above the streets, rooftop restaurants serve intriguing cocktails and delicious seafood, with glorious sunset views across the palm trees and over the bay.
Enjoy a quiet beach, sunset deck, moonlit dinner on the white sands of this island getaway. Zanzibar offers classic romance in spades. The hardest part will be to choose which experiences you would like to do on your romantic Zanzibar honeymoon. If you want to do both the beach and safari whilst on honeymoon, then Tanzania – which includes Zanzibar – is one of the best romantic getaways to choose from as it offers the best of both. Here are just some of the honeymoon ideas to include when you're planning a couple's retreat to Tanzania and Zanzibar.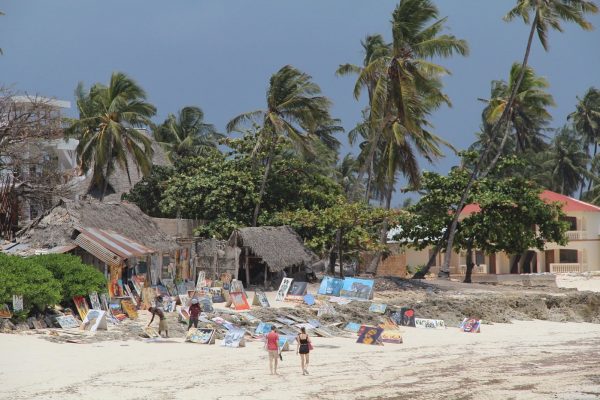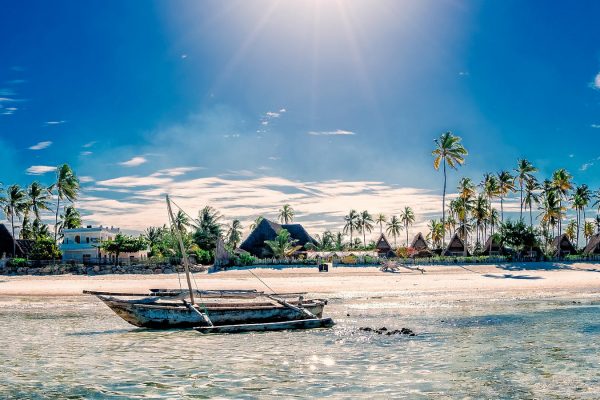 Witness a wildlife spectacle
Tanzania romantic holiday ideas that center on wildlife safaris offer a great opportunity to witness some of the very best fauna and flora that Africa bestows. To watch the herds of wildebeest, zebras, and antelope as they journey over the vast plains of the Serengeti during The Great Migration is absolutely fantastic. A trip to Ruaha National Park will put you in the heart of Tanzania's concentrated wildlife action, where predator-prey sightings are an almost guaranteed part of every safari in this southern park. Here you can stay at the exclusive Selous Safari's Jongomero Camp, which oozes intimate luxury and gives you some of the very best in excellent views, game drives, and bush walks.
Journeys You May Be Interested In