Lake Manyara National Park Tanzania (Activities & Safaris)
Lake Manyara National Park Tanzania (Activities & Safaris) – Everything to Know: latest information on the Best time, safaris, and Activities in Lake Manyara National Park. Location, and Accommodation facilities around the park. We also go ahead to show you how to best plan your safari as well as offer you sample packages with a free quote to help you plan your Lake Manyara Park Tanzania.

Tanzania Safari: – Lake Manyara National Park
Lake Manyara National Park is a protected area in Tanzania's Arusha and Manyara Regions, situated between Lake Manyara and the Great Rift Valley. It is administered by the Tanzania National Parks Authority and covers an area of 325 km2 (125 sq mi) including about 230 km2 (89 sq mi) lake surface. More than 350 bird species have been observed on the lake.
Since the 1920s, the Lake Manyara area was used for sports hunting. In 1957, a game reserve was established. In 1960, it was given National Park status and in 1974 about 550 ha (1,400 acres) were added to the southern end. The majority of the land area of the park is a narrow strip running between the Gregory Rift wall to the west and Lake Manyara, an alkaline lake, to the east. The national park only includes the northwest quadrant of the lake, about 200 km2 (77 sq mi). It is part of the much larger Lake Manyara Biosphere Reserve, established in 1981 by UNESCO as part of its Man and the Biosphere Programme.
Lake Manyara National Park Map
Tanzania Safari Tour Packages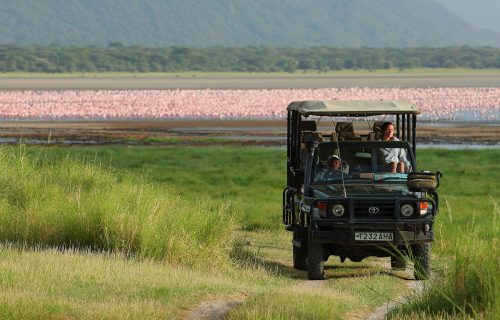 Lake Manyara day Trip starts from Arusha with a road drive to Lake Manyara Park. After breakfast, depart with packed lunch to the park for a game drive.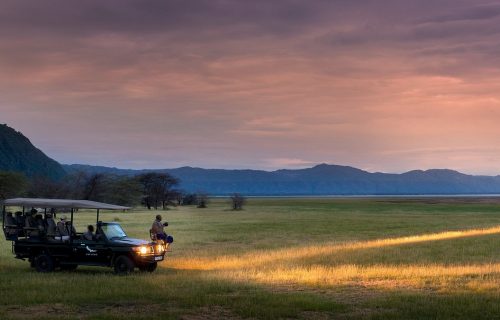 Tarangire National Park Day Trip is an affordable full day tour for a game drive starting and ending in Arusha. The park is in the northern circuit of Tanzania but also less visited.