10 Great East African Safaris & Tours To Take in 2024-2025
10 Great East African Safaris & Tours To Take in 2024-2025. Our authentic Finest East African Safaris Tour Packages deliver a classic Out of Africa safari with its rolling grasslands, the rich diversity of wildlife, colorful Maasai and Samburu warriors, luxurious lodges, and tented camps. The infrastructure, especially the network of airports supplying the remote areas via the major international air hubs of Nairobi and Dar es Salaam, is outstanding and visitors are warmly welcomed.

Best East African Safaris for First Time Travelers
Kenya and Tanzania, two of Africa's most popular safari destinations, gorilla sightings in the jungles of Uganda and Rwanda, and the warm beaches of Zanzibar may all be found in East Africa. Here, you can read more about some of the top things to do in East Africa, as well as a summary of what our customers have to say and our own in-depth explorations of the area.
Best East African Safaris and Packages
Kenya: Samburu, migration & Masai Mara
The breathtaking annual wildebeest migration takes place in Kenya's renowned Masai Mara reserve between August and November each year, but it also has one of the most diversified resident wildlife populations year-round. The Amboseli and Samburu wildlife reserves are among the top attractions in Kenya safaris. Gorilla trekking, tropical islands like Seychelles, and Tanzania's best reserves go well along with Kenya.
Read more about a Kenya safari.
Tanzania: Maasai, migration & natural wonders
The Serengeti, Ngorongoro Crater, and Lake Manyara, three of Tanzania's most well-known safari locations, are conveniently located close to one another on the "Northern Safari Circuit" and, along with Tarangire, offer some of Africa's best Big 5 game watching and wildebeest migration safaris. Uncrowded wildlife watching is available in outstanding reserves like Ruaha, Selous, and Katavi in south-central Tanzania, which is less well known. The exotic Mahale Mountains surrounding Lake Tanganyika are fascinating for an out-of-the-way trip into the bush; you'll find chimpanzee forests and magnificent clouds of butterflies there. Tanzania is home to the Serengeti, where the wildebeest migration takes place from January to August, as well as Africa's highest peak, the only snow-capped summit on the continent.
Read more about a Tanzania safari.
Uganda: Gorilla trekking & game viewing
Mountain gorillas, which are in peril, can be found in Uganda's Bwindi Impenetrable Forest. Thanks to a ground-breaking collaboration between local residents, national parks, and tourists who trek to view them, the gorilla population is expanding. The opportunity to observe wild gorillas in their native habitat, free from fences or other human interference other than a slow acclimatization process in the jungle, makes gorilla trekking one of Africa's most extraordinary and unforgettable experiences. Uganda is a well-known spot for birdwatching, with exotic migrating species and a variety of prolific permanent species. The Kibale Forest offers the best up-close chimpanzee interactions in Africa, and Queen Elizabeth and Murchison Falls National Parks both offer uncommon combination safaris with big primates and big animals.
Read more about a Uganda gorilla trekking safari.
Rwanda: Africa's easiest gorilla trekking

Rwanda Mountain gorilla trekking
When it comes to an East Africa safari, tiny Rwanda punches above its weight. Fly into Kigali, the country's capital, and you'll be in the lush Volcanoes National Park, where many mountain gorilla families call home, in a matter of hours. Safaris in Tanzania, Kenya, and tropical islands like Zanzibar go nicely with Rwanda's gorilla trekking.
Read more about a Rwanda gorilla trekking safari.
Best East Africa Safari Experiences
East Africa, where many of Africa's best experiences still exist, is where safari travel first became popular. Based on suggestions from safari specialists and the thousands of customers we've brought to Africa over the past 15 years, we've assembled our list of the best of the best. There are once-in-a-lifetime opportunities like viewing the Great Migration and going gorilla trekking, as well as romantic hot air balloon rides, enjoyable giraffe interactions for the whole family, and indelible accomplishments like climbing Mount Kilimanjaro.
You are absolutely spoilt for choice – what is your dream safari experience?
Browse our collection below or activate your personal safari planner today for tailor-made travel advice.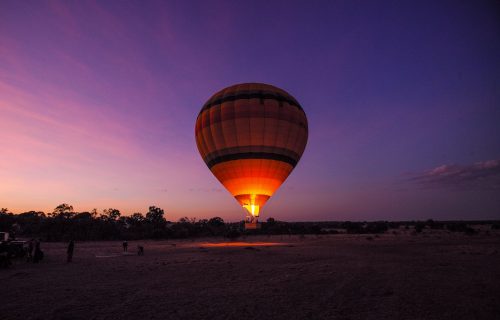 Balloon Safari: For a truly traditional experience, ascend above Africa's huge plains to take advantage of the stunning views and the early morning light.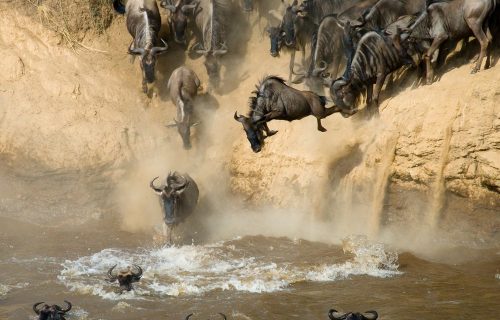 Migration Safari: Witness the amazing migration of a million wildebeest over the East African plains. The annual migration of wildebeests is unmatched by many.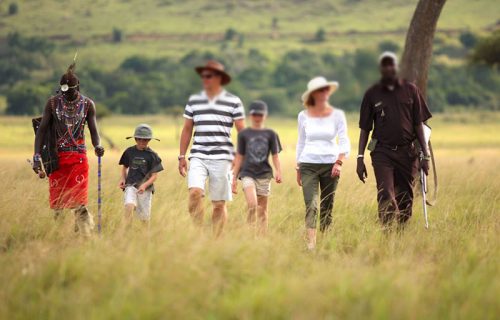 Africa Family Safari: We know how to organize an African vacation that will be unforgettable for all the right reasons because we often take our own families on safari.