Adventure African Safaris in Uganda, Rwanda, Kenya & Tanzania
Ultimate Deals 2021/22: Uganda Safari Places & Where to Go – Uganda Safaris Packages, Holidays and Vacations:  You Must Know Before Visiting Uganda
Top Uganda Safaris: with reviews and photos & How much does a Safari in Uganda cost?
Uganda Safaris – Safari Uganda with Kabira Uganda Safaris for Bespoke and Ultimate Uganda Safaris Tours at Affordable Prices to any desired Uganda Tour Destinations. (See how are Highly reviewed on TripAdvisor)
Almost Pristine, Uganda stands out as a travel hot spotless affected by Global mass Tourism. Undiscovered yet by many, Uganda offers favorite Africa Safari activities like Mountain Gorilla Trekking, Wildlife Tours, Adventure Trips, Bird Watching Safaris,  Cultural Tours, and Nature Walking Safaris. 
Gorilla Trekking in Uganda and Chimpanzee trekking Uganda Tours are the 2 top kinds of trips chosen by many Travellers alongside the "Big Five" Wildlife Safaris.
The "Big Five" are the Lions, Leopards, Elephants, Buffalos, and Rhinos. These make up many of the itineraries and are undertaken as either stand-alone packages or tailored into a single Long Safari in Uganda. 
Indeed an all-inclusive Safari Destination, Uganda receives all kinds of world travelers from around the globe who would love to achieve their travel dreams. Tours range from Luxury, Midrange/Standard to Budget depending on the traveler's request. 
Large groups, Families, and Solo Travelers can all choose a Trip to undertake in Uganda within the Jungles of the Wild. A highlight of Uganda Safaris is half of the World's Mountain Gorilla Population (about 480), over 1,070 bird species, 330 mammal species, about 20 primate species, Murchison Falls, 10 National Parks, and White Water Rafting on the Nile River
Why Book with Kabira Safaris?
We are proud to be a knowledgeable Uganda Safari Company with a reservations team flexible enough to customize your Safari. Wondering why you should book your next Tour to Uganda with us? Here is what we have to say;
We offer accessible Tourism
Travel should be accessible and inclusive of all kinds of travelers. We make tourism accessible by running trips that cater for travelers with special needs. We always try our best to ensure that all kinds of travelers reach their dream destinations when they have a Tour in Uganda.

Our Planning Process is Easy
Our website provides all the details for one to contact us. When you get in touch, our reservations personnel will be in touch with you all the time to ensure your trip is well planned. Planning.
We are Passionate about Conservation
Conservation is all we can do to keep this beauty intact, therefore we do everything possible to make sure the environment is least affected. We do this by using fuel efficient and Well maintained Safari Vehicles.
Your Details are Private
When you contact us we ensure that your email, contacts and any other details stay with just us. We will never share any of your personal information with any third party. Never shall we send you spam and if you opt in to receive emails from us for any updates, you are free to opt out at any time.

We are Uganda Safari Specialists
We know Uganda, we've been to the 10 National Parks in the country and other adventure, wildlife and birding spots. Our team of specialists has extensive knowledge in what actually is in all of the tour hot spots in Uganda.
Speak to Someone Who's been There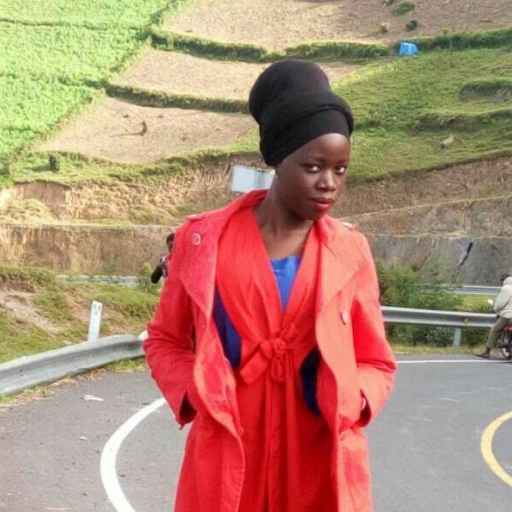 Amagoro Sharon
Itinerary Planner/Travel Writer
---
Start Planning your tailor-made trip by calling/mailing one of our Specialists on
[WhatsApp](+256) 779-820-753
Email: Kabirasafaris@gmail.com trips@kabiraugandasafaris.com
How to Book Your African Safari with Kabira Safaris & Tours

STEP 1
Describe your dream trip
Tell us about your perfect vacation. Destinations, preferences, and what you would like to see and do. Or View our recommended safaris for some inspiration

STEP 2
Get matched
Our team connects you with up to two vetted travel specialists, who will compete for your business. Contact us and our experts will work with you to create the perfect safari

STEP 3
Book your vacation
Get your itinerary customized to fit your needs and preferences. Book only when you're happy with the travel specialist and the itinerary. Enjoy an amazing African experience, with peace of mind
What do Clients Say?
Reviews of Kabira Safaris & Tours' Referral Service

– 4.94 stars based on 100 reviews. See all our reviews.
---
Rita and Leonardo –   
 IT Reviewed: Feb 18, 2019
Unbelievable experience and joy!!!

4.9/5 The trip was absolutely amazing, it was beyond our expectations. We did the 8 day trip in Uganda, with gorilla trekking and words cannot describe the feeling when you see all these beautiful animals up so close! the booking process was nice and easy
Kara  –   
 CA Reviewed: Mar 15, 2019
Timely and efficient responses to e-mail requests which were followed by a superbly organized safari.


4.5/5 My wife and I went on an Uganda Tour relying on Kabira Safaris & Tours and I must say that it was a happy choice. During the preparation of the Uganda Tour, they were very quick to answer our questions and very willing to meet our requests including that of carrying out a day of rafting on the Nile.

INTERESTS
Choose the Popular Uganda Safari Experiences
8 Unique and Unusual Things to do in Uganda with Kabira Uganda Safaris Africa – Best Uganda Safari Company
Find your dream holiday
RECOMMENDED UGANDA SAFARIS TOUR PACKAGES
Choosing a Safari to Uganda could become overwhelming due to the fact that there are several Holiday Trip Packages to the country. Having a well-planned Trip is key to creating everlasting memories and for that reason, we carefully drafted packages that are recommendable for any Traveler Types. 
Recommended for Safaris in Uganda, these Tour Packages can be customized to suit your interest and price modified to suit a travel group upon request.
On a Uganda Safari People Also Ask 
How Much is a Safari in Uganda
If you are wondering how much a Safari to Uganda may cost, there is no single cost for a trip to the country but here is highlight of what determines the cost of your Safari. The price of the trip is determined by the destinations you choose, some have more and expensive activities than others. Learn More about How Much is a Uganda Safari
What is the Best Month/Time to visit Uganda
You can visit Uganda throughout the year. However, it depends on where you are visiting since the wet and dry seasons vary. The Best time of the year to tour is during the dry season months in the months of June – August and December to February. Know the Best Month & Time to Visit Uganda
Is Uganda Good/Safe for Safari
YES For the past several decades Uganda has not had any political unrests and therefore a very safe destination to visit. Even without a tour guide, a tourist can easily move around the country and take their own self drive trip, that's how safe Uganda is. Learn More about why Ugandan Safaris are Safe
What to wear for Gorilla Trekking in Uganda
If you are asking yourself, What should I wear for a Gorilla trek in Uganda? Here is everything you need to know about a Gorilla trekking Packing list, what to wear and bring.  An Essential Gorilla Packing list should be one with all things needed right from best clothing to footwear. Check out What to pack on Gorilla Trekking Tour
ABOUT KABIRA SAFARIS AND TOURS AFRICA
Kabira Safaris and Tours with Passion takes the Pleasure of showing you Through the Beautiful Pearl of Africa: a Destination that offers you with the Best Jungle Tales in Africa.
At Kabira Safaris and Tours Africa. We will Help you Experience Uganda and Africa at large with an insight from a Local Guide.
We are a Ugandan Based Safari Company that customizes Uganda Safari Packages for all types of Travellers and any age or Group Size. Kabira Safaris offers short and long Tours in Uganda from 1 day trips to over 22 days safaris.
Developed with passion to deliver affordable yet worthy Safaris to Uganda, We are Flexible enough in tailoring Holiday Trips. With ability to incorporate last minute Changes in Itineraries, Paying attention to Safety, Quality and Budget constraints. 
Uganda is where we call home therefore we know this beautiful land and would love to Help Travelers visit the Pearl of Africa. Having been there before, We actually know what is best for you and therefore place our expertise in tailoring the Best Tours to Uganda.  
We Love Excellence and so do We associate ourselves to whatever makes it possible, therefore, We Work with Expert Uganda Safari Driver Guides who are Knowledgeable, Experienced, Professional, Hard working, Passionate and Hospitable.  This helps us deliver to your Expectations and much more. 
With cautiousness, We Plan Private Tours, Group Safaris, Student Trips for any number of Travellers.
Private tours are Planned specifically for Individuals, Families or Groups that want to Travel Together or Alone.
Group Safaris cater for Travellers who would love to travel with any other travelers ready to travel on a Specific Scheduled Date. 
Kabira Safaris Uganda is committed to Responsible Tourism for Conservation and Sustainable Development. To our Best, We use fuel efficient and well maintained Safari Vehicles, Support Conservation Organizations and Encourage the use of Eco Friendly Materials during Safari.
Our ability to create Bespoke Tours Uganda lies in the fact that We have Local knowledge about Uganda, the Best spots, When to Visit Uganda and how to plan a perfect trip. We Operate and Tailor Trips Inclusive of Rwanda Tours and Congo Safaris, Kenya Safaris, Tanzania Safari Tours all of the Three (3) Countries can be in a Single Tour.
We've created Trips that will keep you off the crowds offering chance to connect with Nature and these include Guided Nature Walking Safaris, these can be done on a visit to Lake Mburo National Park, Kidepo Valley National Park and Bwindi Impenetrable National Park. A Safari in Murchison Falls National Park is always also inclusive of a short hike just to offer much more up close encounters.
Traveling with us, you find Unique and Memorable Tours from Gorilla Tracking Safaris, Uganda Wildlife Safaris to Magical Kenya Safaris, Tanzania Safaris, Rwanda Safaris and Congo Safaris. In all of our Trips, Safe Ground Transportation is ensured using 4×4 Safari Vehicles.
POPULAR UGANDA SAFARIS AND TOURS ITINERARIES – DISCOUNTED
Our popular Uganda tour itineraries are discounted safaris that have been undertaken and proved to be amazing short safaris. These popular safaris are tailored to offer travelers with limited time in Uganda the best experiences. 
Ranging from 2 Days, 3 Days Murchison safari & Gorilla safari Bwindi, 4 Days and 5 Days tours these are the most popular short Uganda safari itineraries.
Breaking Travel Headlines in Africa, Our Latest Stories
The Kabira African Travel Magazine
Exclusives, Live Updates, Pictures, Video from Our Travel African Blog 
February 12, 2021
The 10 best Uganda Safari tours and top vacation activities offer perfect choices for tourists to choose from in 2021. The bountiful flora and fauna among the very welcoming people […]