KABIRA SAFARIS!
Adventure, Your Way
Start Designing Your Very Own Journey
#1 Accredited African Safari Tour Company: Kabira Safaris Uganda
Uganda Safaris Packages with Kabira Safaris Africa an accredited Uganda Safaris Company for Bespoke & Best of Uganda Safaris Tours at Affordable Uganda Safari Cost/Prices. Kabira Safaris is reliable for planning trips to any desired African Tour Destinations.
(See how we are Highly reviewed on TripAdvisor, Yelp, and Trustpilot) – Kabira Safaris & Tours: Accredited African Tour Company (w/Reviews)
Top Uganda Safari Packages or Best of Uganda Safari Adventures: with reviews and photos.
 Uganda Safaris – Almost Pristine, East Africa stands out as a travel hot spot not much affected by Global mass Tourism. Africa Safaris/East Africa Tours – Undiscovered yet by many include, African Safaris: Uganda Safaris, Rwanda Safaris, Tanzania Safaris, and Kenya Safaris.
Kabira Safaris offers authentic African Safari experience activities like Mountain Gorilla Trekking, Wildlife Tours, Adventure Trips, Bird Watching Safaris, Cultural Tours, and Nature Walking Safaris. Gorilla Trekking in Rwanda & Uganda and Chimpanzee trekking Uganda & Rwanda are the 2 top kinds of trips chosen by many Travellers alongside the "Big Five" Wildlife Safaris in Kenya &  Tanzania. The "Big Five" are the Lions, Leopards, Elephants, Buffalos, and Rhinos. These make up many of the itineraries and are undertaken as either stand-alone (one activity) packages or tailored into single Long (several activities and days) Safaris.
Indeed an all-inclusive Safari Destination, Africa receives all kinds of world travelers from around the globe who would love to fulfill their bucket list travel dreams. Tour packages range from Luxury, Midrange/Standard to Budget depending on the traveler's request. Large groups, Families, and Solo Travelers can all choose a Trip to undertake in Africa within the Jungles of the savannah Wilderness and tropical forests.
Welcome to Kabira Safaris Tours Africa. Since 2009 we have been planning African Safari trips through the length and breadth of the continent. The secret to our success is Our commitment to first-hand knowledge of every African Safari destination, lodge, and activity that we recommend to our clients. Collectively, we spend more than 365 days a year on an African safari to ensure you get the best, unbiased advice.
Explore our Top Popular African Safari Destinations
Whether it's your first African safari or your twentieth, our Africa Safari Experts can tailor-make any vacation to make it the trip of a lifetime, every time. We know and love these destinations, and hope the guides will be a great starting point for your safari planning. Kabira Safaris Tours Africa – The Best African – Uganda Safaris Company.
Kabira Safaris Africa the Best Uganda Safaris Company
Kabira Safaris & Tours Africa is the Best African -Uganda Safaris Company that is reputable is well recommended to perfectly customize your desired African holiday trip. An African – Uganda Safari Operator will derive you a tailor-made safari itinerary to the best, desired, and many rewarding destinations of the continent.
As you choose to visit Africa, we say welcome (Karibu) to a medley of hidden gems, vast wildlife conservation areas, numerous primates, abundant birdlife, and white sand beaches to relax. Unwind from the hustles and bustles of busy cities on a wilderness adventure by taking a much-deserved holiday planned by a good African – Uganda Tour company.
Knowing the best rewarding times to visit and the capability to tailor-make a client desired itinerary much-discussed to details with the traveler makes Kabira Safaris & Tours Africa one of the best Africa safari companies to customize your next holiday.
Why Book with Kabira Safaris & Tours Africa?
We are proud to be a knowledgeable African – Uganda Safaris Company with a reservations team flexible enough to customize your Safari. Wondering why you should book your next African Tour to Uganda with us? Here is what we have to say;
We offer accessible Tourism
Travel should be accessible and inclusive of all kinds of travelers. We make tourism accessible by running trips that cater to travelers with special needs. We always try our best to ensure that all kinds of travelers reach their dream destinations when they have a Tour in Uganda.

Our Planning Process is Easy
Our website provides all the details for one to contact us. When you get in touch, our reservations personnel will be in touch with you all the time to ensure your trip is well planned. Planning.
We are Passionate about Conservation
Conservation is all we can do to keep this beauty intact, therefore we do everything possible to make sure the environment is least affected. We do this by using fuel-efficient and Well maintained Safari Vehicles.
Your Details are Private
When you contact us we ensure that your email, contacts, and any other details stay with just us. We will never share any of your personal information with any third party. Never shall we send you spam and if you are opt-in to receive emails from us for any updates, you are free to opt-out at any time.

We are African Safari Specialists
We know Africa i.e. Uganda, Rwanda, Congo, Tanzania, Kenya, we've been to the 35 African National Parks/ African Safari Destinations. Our team of specialists has extensive knowledge of what actually is in all of the tourist hot spots in Africa. i.e – Uganda, Congo, Tanzania, Kenya, and Rwanda.
Speak to Someone Who's been There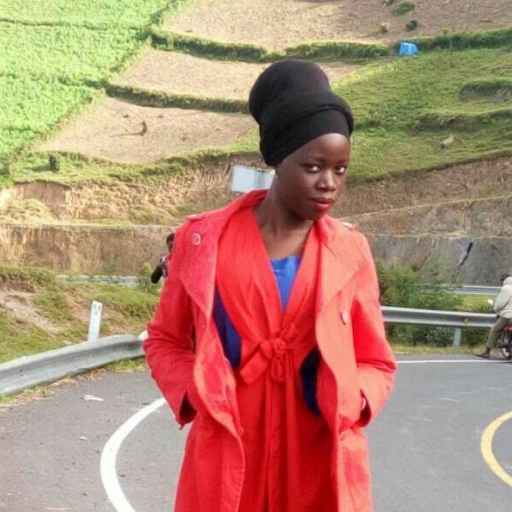 Sharon
Itinerary Planner/Travel Writer
---
Start Planning your tailor-made trip by calling/mailing one of our Specialists on
[WhatsApp](+256) 779-820-753
Email: Kabirasafaris@gmail.com trips@kabiraugandasafaris.com
Steps to Book your African Safari Holiday

STEP 1
Describe your dream trip
Tell us about your perfect vacation. Destinations, preferences, and what you would like to see and do. Or View our recommended safaris for some inspiration

STEP 2
Get matched
Our team connects you with up to two vetted travel specialists, who will compete for your business. Contact us and our experts will work with you to create the perfect safari

STEP 3
Book your vacation
Get your itinerary customized to fit your needs and preferences. Book only when you're happy with the travel specialist and the itinerary. Enjoy an amazing African experience, with peace of mind
What do our Clients say?
With over 1,000 reviews in 2019, travelers rated their Overall Experience an average of 4.74 out of 5 stars. See all our reviews.
Rita and Leonardo – ITAY Reviewed: Feb 18, 2019
Unbelievable experience and joy!!!
4.9/5 The trip was absolutely amazing, it was beyond our expectations. We did the 8 day trip in Uganda, with gorilla trekking and words cannot describe the feeling when you see all these beautiful animals up so close! the booking process was nice and easy.
Africa's Top Safari Experiences & Safari 4×4 Car Rental + Self Drive East Africa
Africa Safari Company: Whether you are dreaming of a first-hand meeting with the Big 5, getting up close and personal to a gorilla, witnessing one of the planet's most spectacular natural events, or simply relaxing on a pristine beach, our experts will tell you how and where to do it.
Visit Uganda Safaris Packages
Choosing a Safari to Uganda with an Accredited Uganda Safaris Company could become overwhelming due to the fact that there are several Holiday Trip Packages to the country. Having a well-planned Trip is key to creating everlasting memories and for that reason, we carefully drafted packages that are recommendable for any Traveler Types.  Recommended for Safaris in Uganda, these Tour Packages can be customized to suit your interest and price modified to suit a travel group upon request.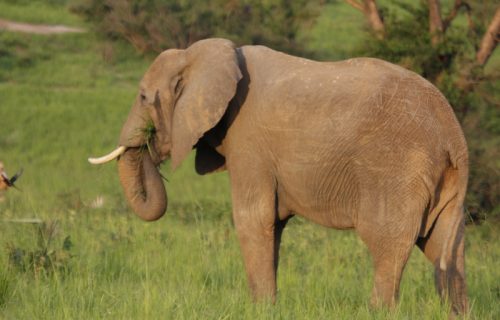 10 Days Uganda Safari Wildlife & Gorilla Trekking is a Wildlife Safari, Chimpanzee Tracking and Gorilla Trekking Safari in Uganda. The Trip comprises of a Visit to Murchison Falls National Park, Kibale Forest National Park, Queen Elizabeth National Park, Bwindi Impenetrable National Park and Lake Mburo National Park.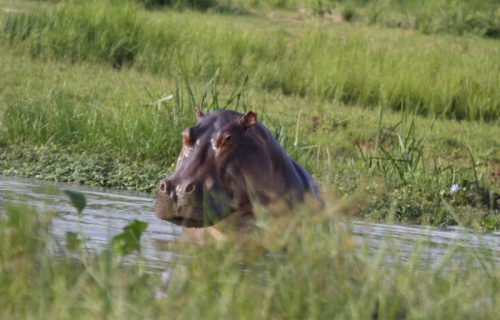 12 Days Uganda Safari Gorilla trekking, Wildlife & Rafting Trip is a White Water Rafting Trip, Wildlife Safari, Chimpanzee Tracking and Gorilla Trekking Safari in Uganda. The Trip comprises of a Visit to Murchison Falls National Park, Kibale Forest National Park, Queen Elizabeth National Park, Bwindi Impenetrable National Park.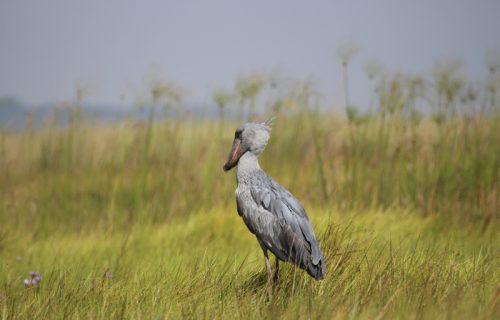 14 Days Uganda Safari Birding watching & Wildlife Viewing is 14 Days Bird Watching Tour in Uganda for forest and Albertine rift endemics Birding alongside Gorilla trekking and Game Viewing. 14 Days Birding Safari in Uganda is for avid birders who would love to Go birding as well as take Gorilla Trekking and Wildlife Tours.
Our Unforgettable Tanzania Safari Packages
Tanzania is one of Africa's top Unforgettable Safari Destinations. Ultimate Tanzania Safaris Tours. The wildlife viewing is out of this world, and big cats are especially easy to see. All members of the Big Five can be found in various Tanzanian National Parks and reserves, and all five are present in the Ngorongoro Crater and Serengeti National Park. Almost 40% of the country is protected and set aside for conservation, which means that it's easy to go on a Tanzania safari for two full weeks and drive from park to park while rarely leaving the bush.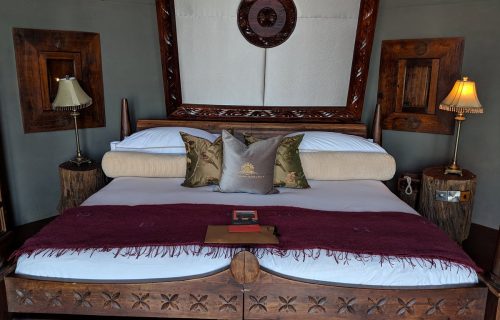 10 Days Luxury Tented Camp Tanzania Safari is one of our amazing long Tanzania luxury safari packages offering a visit to the most interesting wildlife viewing destinations in Tanzania.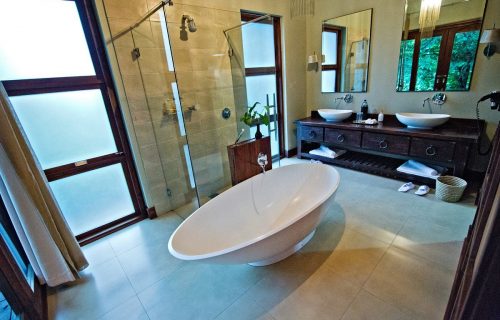 7 Days Luxury Lodge Tanzania Safari package is designed for travelers to enjoy their comfortable stay at Tanzania luxury lodges in these amazing destinations.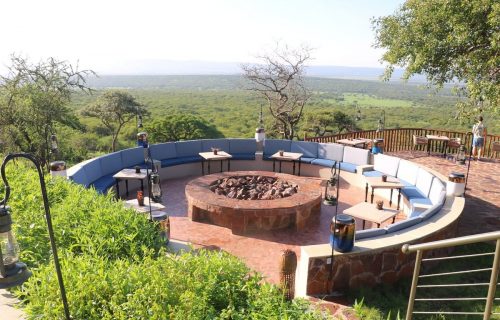 6 Days Luxury Tented Camp Safari Tanzania is a Tanzania luxury tented camp safari offers travelers an opportunity to explore spectacular adventurous Tanzania wildlife.
Magical Kenya Safari Packages
Ultimate Kenya Safaris Tours, Kenya Safari Packages & Holidays (2022). Our Top Picks; Range from Luxury Kenya Safaris & Budget Kenya Safari Tours. Kenya is one of Africa's prime game viewing areas, renowned for its dramatic scenery, magnificent game parks, and abundant wildlife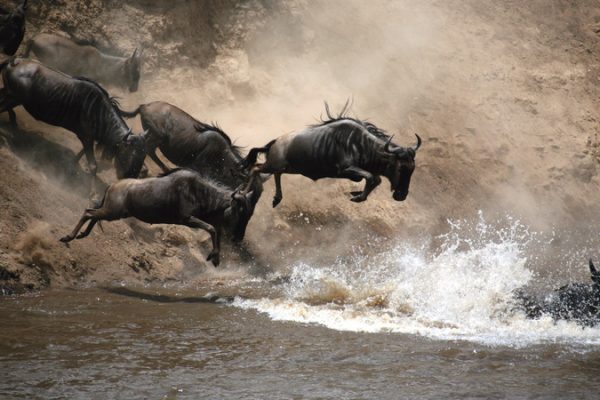 3 Days Masai Mara safari itinerary/3 days 2 nights masai mara safari is a guided safari from Nairobi on a budget or luxury package for 3 days and 2 nights.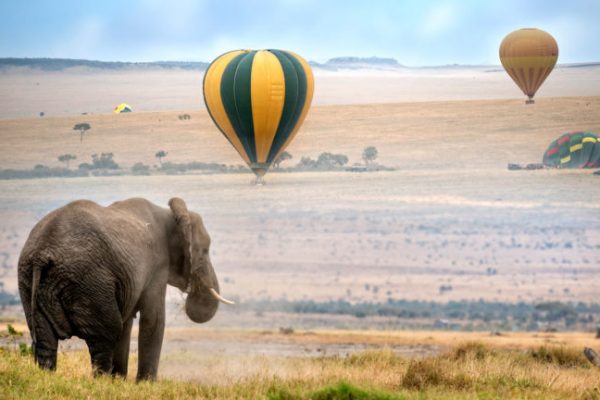 4 Days Masai Mara safari itinerary is a guided safari from Nairobi on a budget or luxury package for 4 days and 3 nights.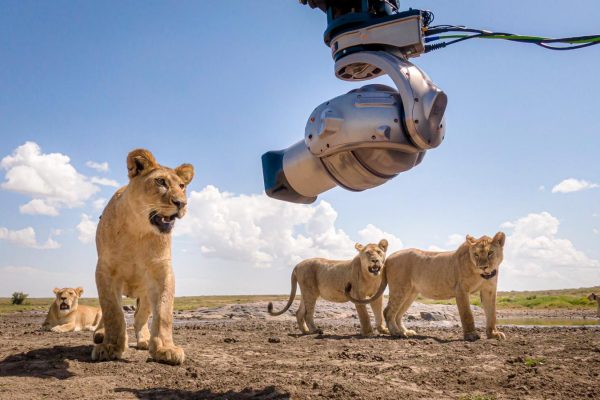 12 Days Kenya safari includes visits to Masai Mara National Reserve, Lake Naivasha, Olpejeta, Mount Kenya, Aberdare National Park, Amboseli Park.
ABOUT KABIRA SAFARIS AND TOURS AFRICA
Kabira Safaris and Tours – Uganda Safari Company with Passion takes the Pleasure of showing you Through the Beautiful Pearl of Africa: a Destination that offers you the Best Jungle Tales in Africa. At Kabira Safaris and Tours Africa. We will help you Experience Uganda and Africa at large with insight from a Local Guide. Kabira Safaris Uganda is committed to Responsible Tourism for Conservation and Sustainable Development. To our Best, We use fuel-efficient and well-maintained Safari Vehicles, Support Conservation Organizations, and Encourage the use of Eco-Friendly Materials during Safari.
Our ability to create Bespoke Tours Uganda lies in the fact that We have Local knowledge about Uganda, the Best spots, When to Visit Uganda, and how to plan a perfect trip. We Operate and Tailor Trips Inclusive of Rwanda Tours and Congo Safaris, Kenya Safaris, Tanzania Safari Tours all of the Three (3) Countries can be in a Single Tour.
We've created Trips that will keep you off the crowds offering the chance to connect with Nature and these include Guided Nature Walking Safaris, these can be done on a visit to Lake Mburo National Park, Kidepo Valley National Park, and Bwindi Impenetrable National Park. A Safari in Murchison Falls National Park is always also inclusive of a short hike just to offer much more up-close encounters. Traveling with us, you find Unique and Memorable Tours from Gorilla Tracking Safaris, Uganda Wildlife Safaris to Magical Kenya Safaris, Tanzania Safaris, Rwanda Safaris, and Congo Safaris. In all of our Trips, Safe Ground Transportation is ensured using 4×4 Safari Vehicles.
Visit Rwanda Safari Packages
Kabira Safaris Tours Africa packages are inclusive of Rwanda Gorilla safaris, wildlife safaris, birding safaris, a hike to the Dian Fossey grave at the Karisoke Research Centre, chimpanzee tracking in Nyungwe Forest as well as canopy walk on Nyungwe Forest National Park. Our tours stretch further to the Kigali city tour, a visit to Lake Kivu, and a tour to the local markets and communities.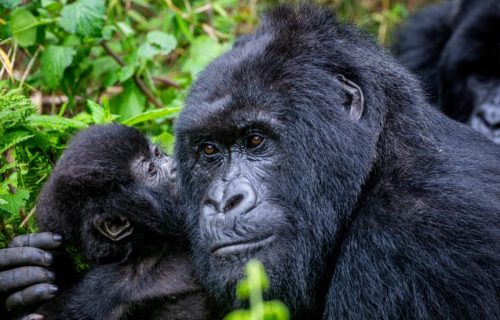 3 Days Rwanda Gorilla Safari from Kigali is best for Gorilla trekking in Rwanda's Volcanoes National Park. A Rwanda Gorilla permit costs US$ 1500 each.  – 3 Days Rwanda Gorilla Tour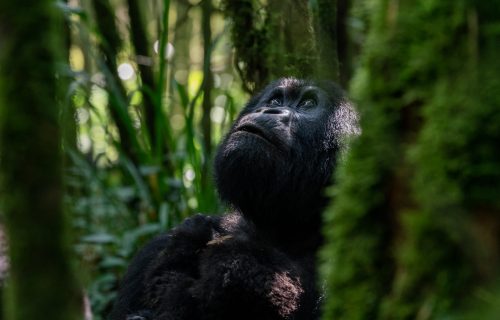 5 Days Rwanda Safari Primate tracking and Gorilla trekking tour is a trip to the best primate habitats of Rwanda. 5 Days Rwanda Safari takes you to Volcanoes National Park.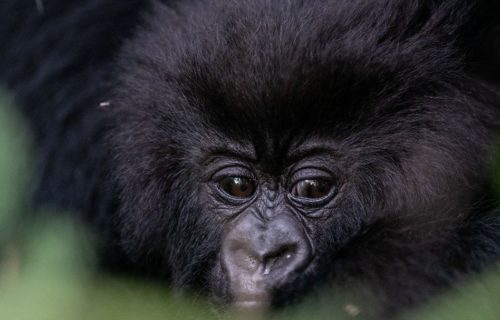 10 Days Rwanda Safari Tour offers the best gorilla trekking, chimpanzee tracking and Wildlife Safari Tour in Rwanda with a Kigali city tour, canopy walk and visit to Lake Kivu.
Top 10 Tourist Destinations in Africa
East Africa is home to an astonishing range of landscapes and biodiversity, ripe to explore for the adventurous at heart. Whether savannah, rainforest, mountains, or valleys, each location offers a truly unique and exciting prospect for the curious mind. We took a look at 10 of our favorite options (in no particular order) to cover as much variety as possible. – Our Favorite Tailor Made Travel Destinations
Breaking Travel Headlines in Africa, Our Latest Stories
The Kabira African Travel Magazine
Exclusives, Live Updates, Pictures, Video from Our Travel African Blog