Uganda Gorilla Safaris, Cost, Permits, Packages, Best Time
The Definitive Guide to Uganda Gorilla Safaris, Cost, Permits, Packages, Best Time, Videos, Reviews. Enjoy a world-class and once-in-a-lifetime Uganda gorilla safaris experience. Giving you a bespoke and personal Uganda Gorilla trekking experience. Experienced local guides. Best gorilla trekking tours. Uganda Gorilla Safaris a Once in a Lifetime Experience. Uganda gorilla safaris and Best Uganda gorilla trekking tours are in Bwindi and Mgahinga National Park. The Gorilla Trekking Permit in Uganda Costs $700 USD, Gorilla trekking in Uganda is a hike into Bwindi Impenetrable National Park and Mgahinga Gorilla National Park.
Why do you need to see Africa's Mountain Gorillas in Uganda?
Uganda Gorilla Safaris. Uganda hosts more than half of the remaining Mountain Gorillas. There are many frequently asked questions about Mountain Gorillas tours, Trekking, habituation, cost, recommended itineraries, best time, and many more. Kabira Safaris. offers the latest information on all the relevant and must-know facts about Uganda gorilla safaris. Whether you would love to keep it in the know or want to plan your next trip, here is the most important information on Uganda Gorilla Safaris.

Exploring Bwindi Impenetrable National Park | Gorilla Safari | Uganda
Speak to Someone Who's been There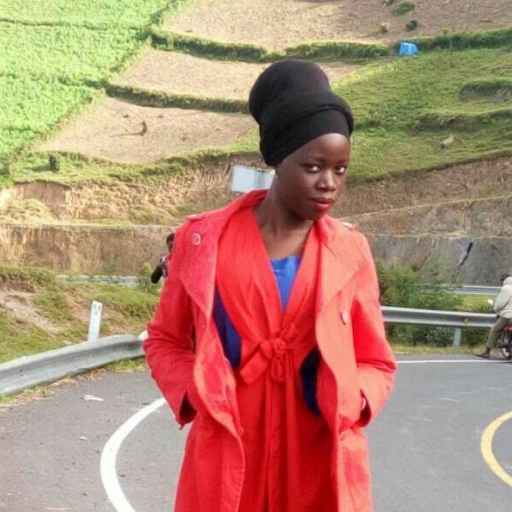 Sharon
Itinerary Planner/Travel Writer
---
Start Planning your tailor-made trip by calling one of our Specialists on
(+256) 779-820-753
[WhatsApp]
Best Uganda Gorilla Safaris
Gorilla trekking in Uganda is one of the most moving & exclusive experiences in the world. With our expert advice, we can tailor-make a dream gorilla trekking experience for you.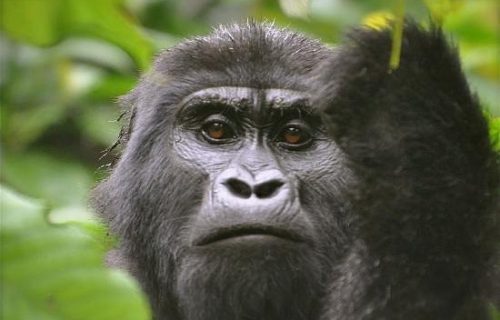 1 Day Gorilla Trekking in Uganda Starting from Kigali or Kabale. Cheapest 1 Day Gorilla Trekking Uganda to Bwindi Impenetrable National Park Uganda.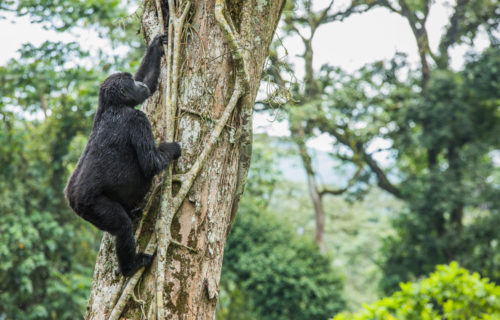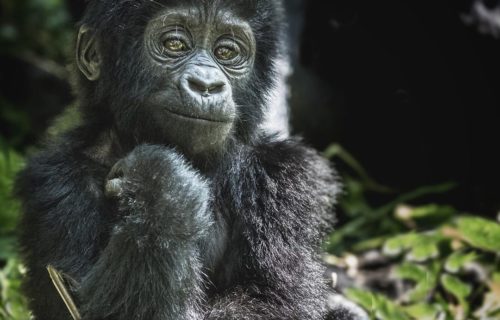 3 Days Gorilla Trekking in Uganda to Bwindi National Park, a Cheapest Uganda Gorilla Trekking Safari. A 3 Days Gorilla Trekking Uganda from Kampala or Entebbe.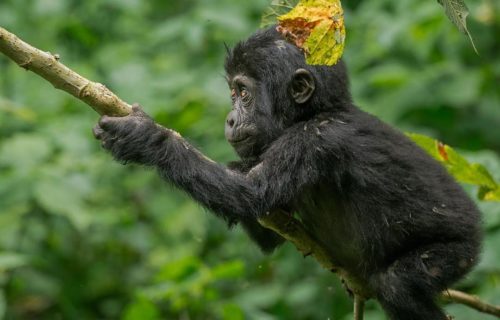 3 Days Bwindi Gorilla Trekking from Kigali is the Cheapest Uganda Gorilla Trekking from Kigali. A 3 Days Uganda Gorilla Safari starts and ends in Kigali-Rwanda.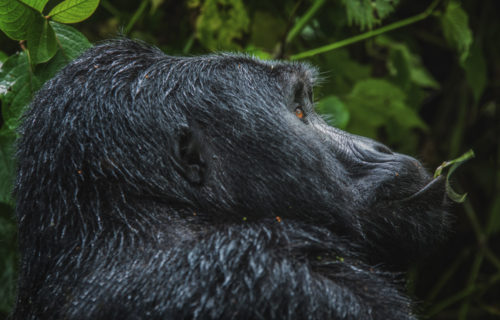 3 Days Uganda Gorilla Flying Safari to Bwindi National Park is a 3 Day Luxury Gorilla trekking to Bwindi Impenetrable National Park by flight to the nearest airstrip from the park.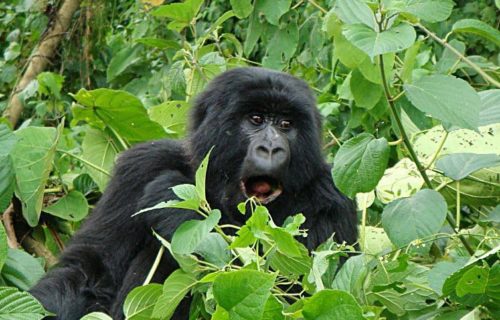 5 Days Uganda Gorilla Safari and Wildlife Tour to the Pearl of Africa to the Bwindi Impenetrable National Park and Queen Elizabeth National Park.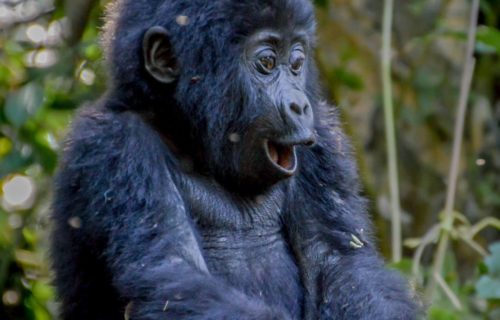 6 Days Uganda Safari Tour offers a chance to have the best Gorilla trekking tour experiences as well as have great game viewing experiences in one of the most popular safari parks.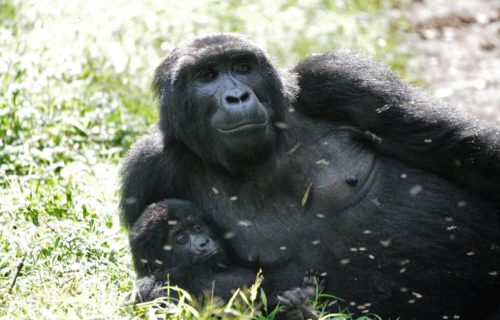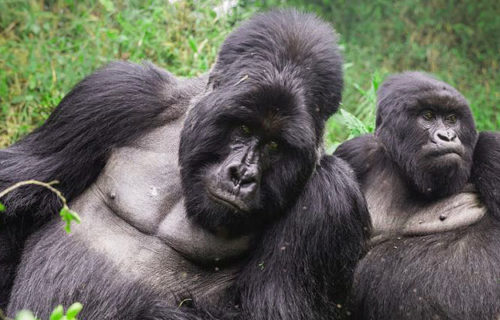 8 Days Uganda Safari comprises a visit to Kibale Forest National Park, Queen Elizabeth National Park, Bwindi Impenetrable National Park, and Lake Mburo National Park.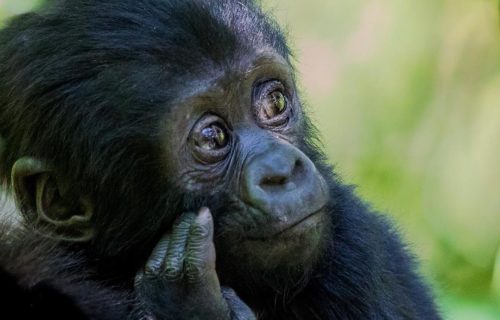 9 Days Uganda Safari is an Exclusive Uganda Gorilla Trekking, Wildlife Tour, and White Water Rafting on the Nile River. 9 Days Uganda Safari takes to Ziwa Rhino Sanctuary.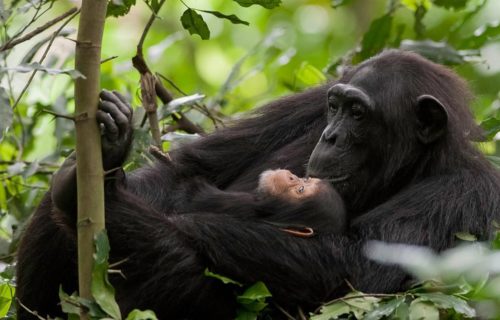 10 Days Uganda safari comprises a visit to Murchison Falls National Park, Kibale Forest National Park, Queen Elizabeth National Park, Bwindi Impenetrable National Park.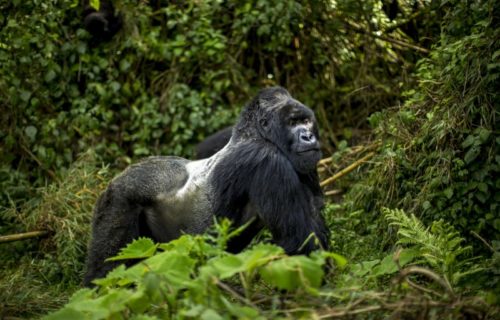 10 Days Uganda Birding Safari and Primates Trekking offers bird watching, Chimpanzee and Gorilla Trekking, Wildlife on your 10 Days Uganda Birding Safari.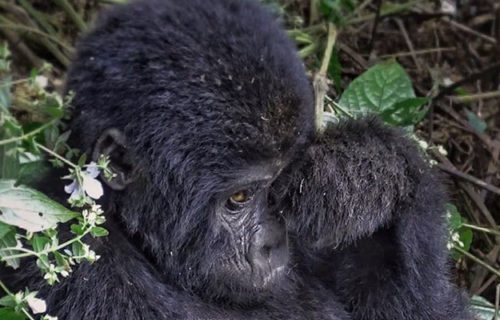 12 Day Uganda Safari comprises a visit to Murchison Falls National Park, Kibale Forest National Park, Queen Elizabeth National Park, Bwindi Impenetrable National Park.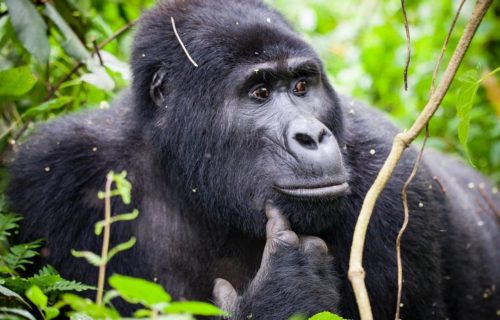 14 days Birding Safari in Uganda is for avid birders who would love to go birding as well as Gorilla Trekking and wildlife tours. 14 Day Bird watching Trip.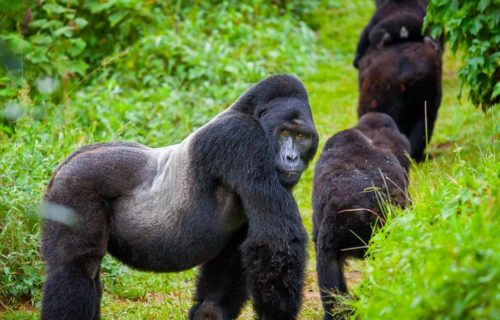 On our 19 Days Uganda Birding Tour, you will get to see "the Best of Uganda"! The Shoebill (the easiest country to see this amazing species), the 20-plus Albertine Rift endemics.
1. Which Gorilla Specie is in Uganda?
Gorillas are predominantly herbivorous apes that are ground-dwelling inhabiting the forests of central sub-Saharan Africa.
The world has one genus of Gorilla which is divided into two species. These are the eastern and western gorillas.
The Eastern and Western Gorillas are further divided into the Mountain and Lowland Gorillas. The Mountain Gorillas live in the Albertine Rift montane forests of the Virunga Volcanoes and Bwindi Forest.
Uganda hosts the Mountain Gorillas (Gorilla beringei beringei) a sub-specie of the Eastern gorillas.
These are the largest living primates sharing about 95-99% DNA with humans coming the third closest to humans after Bonobos and Chimpanzees.
Up to date, Gorillas live in their natural habitats with several unsuccessful attempts of keeping them in zoos.

I SEE MOUNTAIN GORILLAS IN UGANDA!
2. How do Mountain Gorillas look like?
Mountain Gorillas are more darkly colored (the darkest of all) than the western gorilla. With the dark color, the mountain gorilla also has the thickest hair with a longer face and broader chest. 
Looking closely into the eye of a mountain gorilla, their eyes are dark brown in color with the iris framed by a black ring. 
Gorillas move by what is known as Knuckle walking and rarely move bipedally (upright) for short distances, especially during defensive situations.
Some mountain gorillas are also known to use knuckle-walking as well as use other parts of their hands especially the back.
Male wild adult gorillas can weigh about 136 – 195 kg whereas adult female gorillas weigh about half of the adults with about 68 – 113 kg. With height, adult males are about 1.4 -1.8 m tall and females a little shorter at 1.25 – 1.5m tall.
3. Where can I go for Gorilla trekking in Uganda?
Mountain Gorillas in Uganda live in their natural habitats of Bwindi Impenetrable National Park and Mgahinga Gorilla National Park.
Both parks are good Gorilla trekking safari in Uganda destinations situated in southwestern Uganda close to the border with Rwanda.
Bwindi Impenetrable National Park has the highest Gorilla families of all the four gorilla parks in the world. 19 Gorilla families are fully habituated as well as a Gorilla family available for gorilla habituation.
The park has 4 different Gorilla trekking sectors from which tourists can trek Gorillas depending on the available Gorilla permits.
Habituated gorilla families in Bwindi Impenetrable National Park include;
Buhoma Sector
Ruhija Sector
Nkuringo Sector
Rushaga Sector  

Rushegura gorilla family 

 Habinyaja gorilla family 

Mubare gorilla family 

Katwe gorilla family 

Bitukura gorilla family 

Kyaguriro gorilla family 

Mukizo gorilla family 

Oruzogo gorilla family 

Bishasho gorilla family 

Nkuringo gorilla family 

 Christmas gorilla family 

Nsonji gorilla family 

Mishaya gorilla family 

Bweza gorilla family 

Kahunjye gorilla family 

Businjye  gorilla family 

Rwiji gorilla family 

Muchunguzi gorilla family 

Bikyinji gorilla family 
Mgahinga Gorilla National Park has only 1 habituated gorilla family known as the Nyakagezi gorilla family. The Nyakagezi gorilla family of Mgahinga has three silverbacks, two adult females, 2 black backs, and 2 infants making a total of 9 family members.
This is one of the easiest Gorilla families to trek while on a Gorilla trekking safari in Uganda since they prefer to have a narrow home range for feeding and nesting.
The group is also playful and attractive to see while tracking.
4. What is Gorilla tracking and how is it done in Uganda?
Gorilla trekking is the process where tourists go to the natural habitats about 2,607 m above sea level in search of the gorillas. Mountain gorilla trekking is referred to as so because it requires hiking and searching for these rare animals in an unpredictable time frame.
They are locomotives and therefore as you trek they could also be on the move making trekking itself an experience. Gorilla trekking is only for the trek of already habituated gorillas with a total of 8 trekkers only tracking a single gorilla family. 
Gorilla trekking is done each morning starting with an etiquette briefing program at 8:00 am. During the briefing, each family is allocated a gorilla family to trek depending on their hiking ability. Each group goes for the trek alongside an armed park ranger.
On meeting the gorillas, a maximum of 1 hour is spent in their presence for photography and a moment of their social life. They will always amaze me with their lifestyle and a lot of unexpected acts. At the end of the 1 hour, your gorilla safari Uganda experience comes to an end and you return to the park headquarters. Here you receive an Uganda gorilla trekking safari permit then be driven b your safari guide to your next destination.

GORILLA Trekking Uganda 🦍
5. Gorilla Trekking in Uganda Vs Rwanda Vs Congo
Uganda is definitely the best destination in the world to trek Mountain gorillas. The reason why Uganda is best for gorilla trekking is that the country is safe and stable from any kind of political unrest.
The other reason is that Uganda gorilla trekking permits are cheaper than those or Rwanda. An Uganda gorilla trekking permit is almost half the price of a Rwanda gorilla tracking permit.
A Ugandan permit costs 600 USD for foreign nonresidents, as well as that of Rwanda, costs 1500 USD. Congo sells out their gorilla permits at a less cost than Uganda about 450 USD however, the country is politically unstable, and therefore you can not predict what happens before your trek day. Uganda is host to almost half of the remaining Mountain gorillas which makes it an amazing and sure sighting destination.
19 Gorilla families have been habituated for both Bwindi Impenetrable National Park and Mgahinga Gorilla National Park trekking. Mountain Gorilla habituation is only possible in Bwindi Impenetrable National Park unlike all of the other parks that have habituated all of their gorillas. The habituation experience offers a chance to spend more time with the gorillas, learning their behavior and understanding how they actually behaved in the wild before getting used to human presence.

Gorilla Safari Trek in Rwanda vs Uganda
6. How much does it cost to go Gorilla trekking in Uganda?
Mountain gorilla trekking is one of the most expensive activities in Uganda. The cost for Gorilla trekking tours in Uganda is applicable for both Bwindi Impenetrable National Park and Mgahinga Gorilla National Park. 
Gorilla trekking costs in Uganda are as follows;
| | | | |
| --- | --- | --- | --- |
|   | Foreign non-residents | Foreign residents | East African citizens |
| 2019 -1st July 2020 | 600 USD | 500 USD | 250,000 UGX |
| 1st July 2020 onwards | 700 USD | 600 USD | 250,000 UGX |
7. Why is Gorilla trekking expensive?
To many travelers, Gorilla trekking is expensive, however, this price is worth the activity. What makes gorilla trekking a little more expensive than other activities is the fact that Gorilla conservation is expensive.
Rangers spend every single day in the forest protecting the gorillas and ensuring they are safe from poachers. Gorilla doctors too spend a lot of time ensuring that gorillas are doing fine.
Mountain gorillas are so vulnerable to disease and can easily lose their lives if exposed to cold from humans. 
Unlike other safari parks in Uganda, the gorilla safari parks do charge park entrance fees as part of the trekking fees.
Therefore the cost is generally for the whole experience without any extra charges. To support conservation this price is just worth it.
8. Is it safe to go Gorilla Trekking in Uganda?
Ever since 1993, Gorilla trekking has been done in Uganda and millions of tourists have trekked and appreciated the activity. Uganda as a country is safe to visit and so is gorilla trekking.
Yes, it is safe to trek Gorillas in Uganda with a few cases of unsafe incidences maybe when tourists come along insects in the jungle.
Gorillas are gentle animals and very peaceful. Their social life is so accommodating and can interact with humans as long as you keep a distance and treat them as wild animals.
Before each trek, tourists are advised on how to keep safe while trekking gorillas in Uganda, you just have to follow what your guide tells you.
To ensure Uganda Gorilla safaris are safe, each gorilla trekking group is accompanied by an armed park ranger to ensure the safety of each trekker.
Always follow the rules and be cautious while in the forest, the gorillas will always mind their business and you will share this amazing habitat for a while.
Other Useful Links
The Definitive Safari Guides
9. What is the best time to go Gorilla trekking in Uganda
However much Gorilla trekking is regarded as an all-year-round activity, the best time for a gorilla trekking safari experience in Uganda is during the 2 dry seasons of the country.
This is during the months of late December – February and June – September. Gorilla trekking is possible every single day of the year however, the dry season offers better trekking opportunities and the trails are drier and photography clearer.
However, the dry season is always the peak season, and therefore more tourists are in the park making early permit booking recommendable.
Best time

: December – February, and June – September.

Peak season

: June-September

Rainy season

: September – November, and March-May
The advantage of trekking gorillas in the rainy season is that there is less congestion in the park and the lodges. Most Lodges in Uganda will in most cases reduce the cost of accommodation. Since Uganda is along the equator there are no extreme weather conditions and therefore weather conditions don't interrupt the activity a lot.
10. What is best to wear for a Gorilla trekking in Uganda?
Wear long waterproof trousers and long-sleeved shirts for the trek for protection against bites directly to your skin and also to keep warm. 

Wear gardening gloves for hand protection especially from bristles in case you would hold onto any tree species during the trek. 

In the rainy season especially, wear a waterproof hat for protection on the head

Carry a small waterproof zip lock bag to put in your camera

Wear comfortable hiking shoes. Always try on the shoes before the hike to make sure they do not cause any aches on the ankles or toes. 

Always remember to carry Insect repellent for protection from insect bites.

Gorilla Trekking in Uganda
11. Uganda Gorilla trekking rules and regulations
For any Gorilla tracking safari in Uganda, all trekkers need to follow the set rules and regulations or the dos and don'ts of the activity.  This is what makes the trek memorable as there is amicable understanding for everyone, here are the rules and regulations;
Only persons of  15 years and above are allowed to trek gorillas. This is because children below 15 are known to be unpredictable and therefore you can not determine how they will behave in the presence of the gorillas.

In case of a cold, you are advised not to trek gorillas since they can easily catch a cold.

While in the forest, human waste should be buried 30cm deep

Always keep  a 7m (21ft) distance from the gorillas 

Any kind of smoking, eating, and drinking are not permitted allowed during gorilla trekking

If you must sneeze or cough always cover your face and turn away from the gorillas

One hour is the maximum time for each trek in the presence of the gorillas. 

During the trek, do not use flash photography
12. Is it possible for the disabled and aged to trek Gorillas in Uganda?
Kabira Safaris & Tours Ltd is one of the safari companies in Uganda that can never discourage the disabled and aged from having their Uganda gorilla tour. A special needs gorilla safari can always be planned for travelers who can not hike either because of disability or old age.
We are dedicated to ensuring accessible tourism and therefore plan trips for the disabled. Yes, it is possible for people with disabilities to have a gorilla trekking experience. The disabled are advised to hire a sedan chair either metallic or made out of bamboo that is used to carry them along the trek.
Four energetic men from the community will offer a service at an additional fee to carry the person all through their trek. On reaching the gorillas, the tourist is put down for a chance to take photographs and spend 1 hour with the Mountain Gorillas.

Mountain Gorilla Trekking in Uganda
13. How do I book for Uganda Gorilla Safari Holiday?
Now that you know what Mountain Gorilla trekking in Uganda is all about, in case you need to book a safari all you need to do is contact Kabira Uganda Safaris.
We are a fully registered and accredited Uganda safari company based in Uganda.
We pride ourselves in customizing Uganda Gorilla safaris all year round. We plan your trip according to your need whether as a short or long trip.
Many travelers prefer to plan their gorilla safaris with Uganda wildlife safaris and bird watching tours in Uganda. Just contact us and we shall ensure all your bookings are done before you start your trip. 
Reviews on TripAdvisor Clients who Enjoyed Gorilla Trekking in Uganda
shaday422 Phalaborwa, South Africa

"breathtaking"

What an incredible experience. The hike up wasn't too bad for us but there are locals that are trained to help you through some of the steeper sections. It was a little slippery due to heavy rainfall the night before but nothing to complain about.
Being up that close and personal with these incredible animals was a once in a lifetime experience. We would highly recommend it to anyone. The guides were knowledgeable and very respectful of nature and the gorillas. Number one item off the bucket list. We would love to visit again in the future.
"Unforgettable experience"

Wow! What a day! We got lucky and were with the gorillas after 1.5hours. It is a very steep descent, but as soon you look into the eyes of one of these giants you know it was all worth it – the money and the sweat! Beautiful experience which leaves you breathless. Very steep rise, too. Just breathe and think of what you just experienced and you get through it.