Most Adventurous Gorilla Trekking in Rushaga Sector Bwindi
Why gorilla trekking in Rushaga Sector of Bwindi National Park is a Big Ideal – This page explains why gorilla trekking in Rushaga sector offers the most adventurous gorilla trekking experience.

Gorilla Trekking in Uganda! The Most Epic Travel Experience in Bwindi.
Rushaga Gorilla sector is found in Bwindi Impenetrable Forest National Park, one of the four sectors that make up the Bwindi Impenetrable Forest National Park. The national park has in recent years recorded the highest number of mountain gorillas compared to all other habituation areas in the world.
In Bwindi, the exceptional Rushaga is located in the southern part of the park. The high costs of gorilla trekking in Rwanda have driven most tourists to the Rushaga Gorilla sector since it is cheaper and accessible from Kigali through the Cyanika border in the Kisoro district.
Facts for Gorilla Trekking in Rushaga Sector
Experience a high number of Gorilla Families with Guaranteed Gorilla Permits
Rushaga sector is well known for sheltering the highest numbers of habituated mountain gorilla families that are available for trekking. The Rushaga gorilla sector habituates five gorilla groups which guarantee travelers great chances of accessing the permits except for other gorilla sectors.
The gorilla families here include the Nshongi, Busingye, Kahungye, Bweza, Kutu, Rwigi, Muchunguzi, and Bikingi. These gorilla families however vary in size. Just like all other gorilla areas, the silverback leads the family and determines the movements and other daily activities within the family.
In Rushaga, there are 40 permits available on daily basis for those interested to visit. Fact that there are many gorilla families in the Rushaga Gorilla sector, you will be glad to choose for yourself which gorilla family you would prefer to track.
Reasons Why Gorilla Trekking in Rushaga is the most Adventurous?
The region where Rushaga is located is dominated by high hills and ridges. The place is beautiful for sightseeing and landscape photography. The Bwindi forest as well is seen undulating over these hills and if your gorilla trek is in Rushaga, you will be hiking over these hills.
The mix of hills, valleys, and ridges makes gorilla trekking in Rushaga the most adventurous experience.
As you trek gorillas from Rushaga you will also enjoy great scenic views and at some points, you can as well see the Virunga ranges in Rwanda and Uganda that include Mgahinga, Muhavura, Sabinyo, Karusimbi, and Bisoke among others. There is Lake Mutanda which is one of the only two lava-dammed lakes in Uganda. You can enjoy a canoe ride on the lake before or after your gorilla trek.
Why are Mountain Gorillas Endangered?
For decades, mountain gorillas have been subjected to uncontrolled hunting, disease, habitat loss, and the ravages of human conflict. Their numbers plummeted, and they are now considered endangered.
How difficult is the Gorilla trek in Uganda?
Are you wondering how difficult gorilla trekking is in Rwanda & Uganda?  In our opinion, Gorilla trekking is relatively difficult depending on one's fitness levels.
Gorilla trekking in Uganda is also relatively hard as it involves walking through thick forests, valleys, hills, and swamps, Gorilla trekking can be challenging for one physically unfit leading to exhaustion.
Are Gorilla Treks Safe?

In our opinion, there is no need to worry about your trek since Gorilla trekking is very safe – accompanied by an expert guide and the right mindset, your experience with the mountain gorillas will be as safe as it is moving.

The guides are also very experienced in gorillas and can be able to identify if the gorillas are safe to visit. The gorillas are like any other wild animal and their moods vary thus the experience differs on each trek. The experience in Rushaga is absolutely fantastic and thrilling.
Best Uganda Gorilla Safari Packages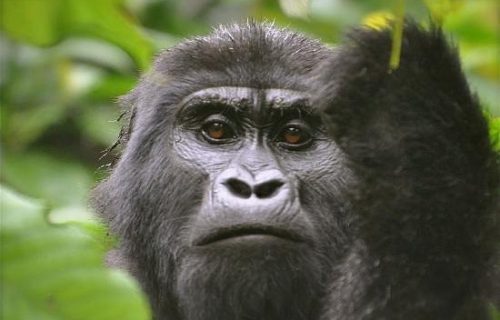 3 Days Luxury Gorilla Trekking (Flying) Safari Bwindi National Park is a 3 Days Luxury Gorilla trekking Safari Bwindi Impenetrable National Park.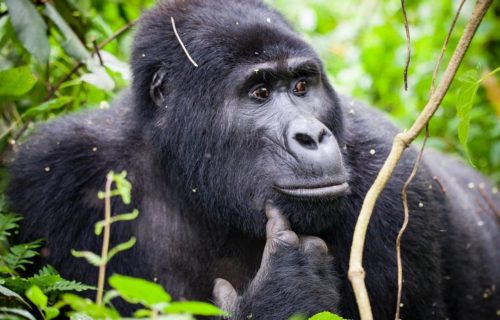 3 Days Gorilla Trekking Uganda Safari is a 3 Days Gorilla Trekking Uganda in Bwindi Impenetrable Park. 3 Days Uganda Gorilla Safari with Kabira Safaris.