Virunga National Park Congo – Travel Guide, Map & More
Our Complete Guide on Virunga National Park Congo is all you need to know about this beautiful park. here we Give you the Latest Information on the Attractions, Activities, Best time, Location and Accommodation facilities around the Park.
We also go a head to show you how to best plan your safari as well as offer you sample packages with a free quote to help you plan your Gorilla Trekking Safaris to Virunga National Park Congo.
Virunga National Park is a National Park in the Albertine Rift Valley in the eastern part of the Democratic Republic of the Congo. Virunga was created in 1925 and is among the first protected areas in Africa.[4] In elevation, it ranges from 680 m (2,230 ft) in the Semliki River valley to 5,109 m (16,762 ft) in the Rwenzori Mountains.
From north to south it extends about 300 km (190 mi), largely along the international borders with Uganda and Rwanda in the east.[2] It covers an area of 8,090 km2 (3,120 sq mi) and is listed in the List of World Heritage in Danger since 1994.[5]
Two active volcanoes are located in the park, Mount Nyiragongo and Nyamuragira.[6] They significantly shaped the national park's diverse habitats and wildlife.
More than 3,000 faunal and floral species were recorded, of which more than 300 are endemic to the Albertine Rift including eastern gorilla (Gorilla beringei) and golden monkey (Cercopithecus kandti).[7]There have been several deadly attacks by rebel groups, and several park rangers were killed.[8][9]
Source: From Wikipedia, the free encyclopedia
Virunga National Park Congo Map
Short Congo Gorilla Tours 
Our Short Congo Gorilla tours are the easiest and shortest way of having a Gorilla trekking safari in Congo. These tours range from 3-4 days and mostly start and end in the neighboring country of Rwanda. 
Specifically for tourists who just want to trek Gorillas in Congo we have short tour packages. Here are our sample Short Gorilla trekking itineraries from Goma or Rwanda for both mountain Gorilla trekking and for the Lowland Gorillas. These tours are basically for Gorilla trekking without visits to other destinations.
We have well customized packages that offer short Congo Gorilla tours to Virunga National Park for mountain gorilla trekking or to Kahuzi-Biega National Park for Lowland Gorilla trekking. Check out these packages or talk to us for advice on a Short Gorilla Safari in Congo.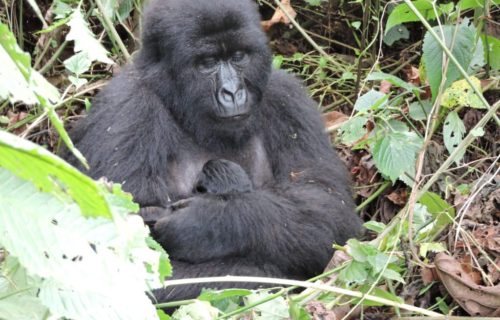 3 Days Congo Gorilla tour from Kigali could be the cheapest 3 Days Mountain Gorilla trekking safari in Africa. Congo sells the cheapest Gorilla trekking permits in Africa and this gives advantage to travelers who would want to have budget tours.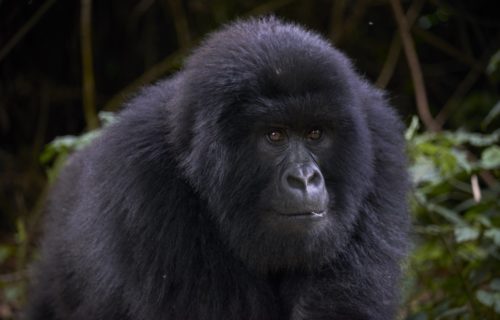 4 Days Congo Double Gorilla Trekking Safari from Kigali to Virunga National Park. Double Gorilla trekking means trekking 2 different Gorilla families on the second and third day which offers chance to know more about the different Mountain – Double Gorilla Tour in Congo.