Volcanoes National Park Rwanda – Travel Guide
Volcanoes National Park Rwanda in northwestern Rwanda, Covers 160 km2 (62 sq. mi). Volcanoes National Park: Weather, Facts, Map, Hotels, Gorillas.
Our Informative guide on Volcanoes Park is all you need to know about this beautiful park. here we give you the latest information on the attractions, activities, best time, location and accommodation facilities around the park.
Volcanoes Park is a national park in northwestern Rwanda. It covers 160 km2 (62 sq mi) of rainforest and encompasses five of the eight volcanoes in the Virunga Mountains, namely Karisimbi, Bisoke, Muhabura, Gahinga, and Sabyinyo. It borders Virunga National Park in the Democratic Republic of Congo and Mgahinga Gorilla National Park in Uganda. It is home to the mountain gorilla and the golden monkey and was the base for the primatologist Dian Fossey.
Best Time to Visit – Volcanoes National Park Rwanda
Detailed information about the Best Time to Visit – Volcanoes National Park Rwanda
Volcanoes National Park is open for Rwanda Gorilla trekking and hiking throughout the year. Sightings of gorillas are almost guaranteed and don't depend on the weather.
However, the trails become very slippery in heavy rain and hiking is definitely easier in the Dry season months, from June to August, and to a lesser extent in early September, December and January.
Best Time
June to early September (It is drier and trails are easier to hike)
High Season
June to September (Permits may sell out and lodges charge higher rates)
Low Season
March, April, October and November (These are the peaks of the rains)
Best Weather
June to August (Least rain)
Worst Weather
March and April (Most rain, forest trails are slippery)
June to August 

–

Dry Season
Drier trails make hiking easier and pleasant
The sun is more likely to break through the clouds
Gorilla trekking is easier
It is hard to obtain the limited gorilla trekking permits in the high season
Lodges might be full and charge more
September to May 

–

Wet Season
Gorilla permits are easier to obtain
Lodges might have discounted rates
The rain doesn't diminish the experience of seeing the gorillas
Rain can make forest trails challenging
It might rain for days
Volcanoes Park Rwanda – Popular Gorilla Trekking Tour Packages 
Short Rwanda Safaris Tours – Best Rwanda Safari Holidays Packages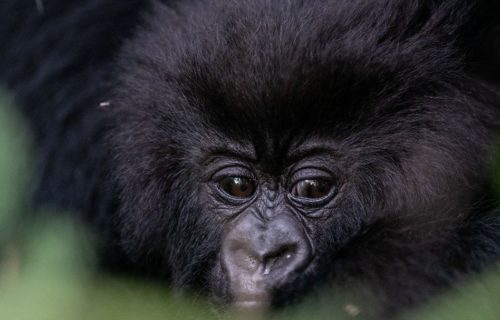 2 Day Gorilla Trek Rwanda Safari
Have a memorable Gorilla tour with our 2 Day gorilla trek Rwanda from Kigali. This 2 Day Rwanda Gorilla tour is a short gorilla trekking safari in Rwanda to Volcanoes Park. Volcanoes Park or Parc Nationale des Volcans (PNV).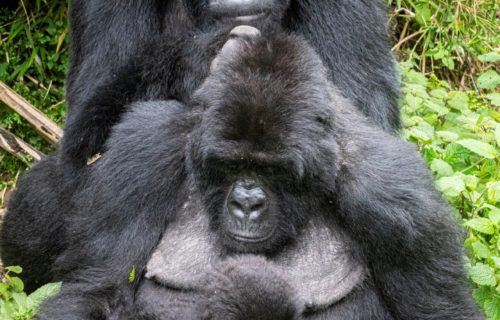 4 Days Rwanda Gorilla Safari
4 Days Rwanda Gorilla Safari is a Gorilla trekking safari in Rwanda best planned for travelers who would want to have a double Gorilla tracking experience. Double Gorilla trekking is trekking gorillas twice on different days.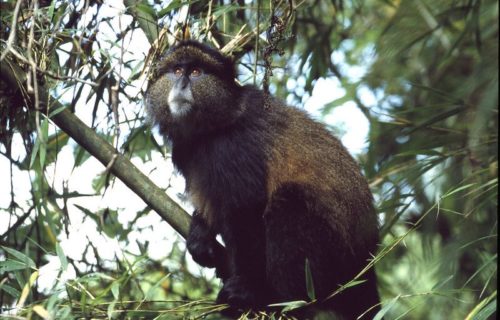 5 Days Rwanda Safari
5 Days Rwanda safari Primate tracking and Gorilla trekking tour is a trip to the best primate habitats of Rwanda. This 5 days safari in Rwanda takes you to Volcanoes National Park for Gorilla trekking.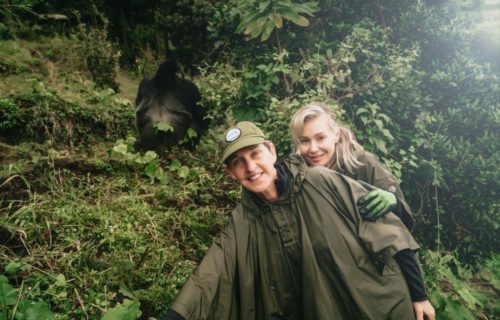 3 Day Gorilla Safari Rwanda
This 3 Days Rwanda Gorilla Safari from Kigali is best for Gorilla trekking in Rwanda's Volcanoes National Park. A Rwanda Gorilla permit costs US$ 1500 each. On this 3 Days Rwanda Gorilla tour you visit Volcanoes Park.