Volcanoes National Park Rwanda Facts, Map, Entrance Prices, Location & Reviews
Volcanoes National Park Rwanda Facts, Map, Entrance Prices, Location & Reviews – National Park of the Volcanoes Rwanda, or Parc National de Volcans (PNV), is one of the large Virunga ranges, stretching across more than 8,000 square kilometers. Located in northwest Rwanda, the park shares a boundary with Uganda's Mgahinga Forest National Park and the Democratic Republic of the Congo's Virunga National Park. Originally a tiny area, the park was gazetted in 1925 and expanded over time, making it the first National Park in Rwanda and Africa.
The Volcanoes National Park Rwanda is one of Rwanda's top tourist attractions since it is home to some of the world's most critically endangered primates, including mountain gorillas and golden monkeys. Besides being home to five of the eight volcanoes that make up the Virungas, this park served as the hub for the incredible research conducted by primatologist and naturalist Dian Fossey beginning in the 1960s.

How Rwanda is Expanding its Volcanoes National Park and Mountain Gorillas Habitat
Our Experience to Volcanoes National Park Rwanda
The road to Volcanoes National Park Rwanda is already filled with breathtaking scenery, and once you get at the park, the adventure only increases in intensity. In addition, the park is well-known for the "Kwita Iziina" (locally referred to as the "Annual baby naming ceremony of the baby gorillas"), which draws many tourists each year. The park is home to a wide variety of fauna, including but not limited to buffalo, bushbucks, black-fronted duikers, spotted hyenas, elephants, and the critically endangered Mountain Gorillas. Plus, the Virungas and Rwenzori mountains are home to more than 178 different bird species, including about 29 that can only be found there.
Volcanoes National Park Rwanda Location
Musanze, also known as Ruhengeri, is a little village about two hours outside of Kigali, Rwanda's capital city, where you'll find the entrance to the Volcanoes National Park. Kiningi Village is the park's headquarters and the meeting place for all trekkers before they go on their gorilla tracking adventures. Planning your safari in plenty of time, particularly in regards to the issuance of gorilla permits, is highly recommended. The fee for a gorilla permit is $15,000. If you must visit Rwanda between June and September—the country's high season—be sure to arrange your trip far in advance to ensure visa and passport availability.
Volcanoes National Park Safaris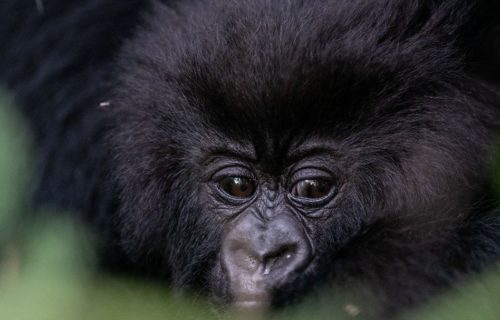 Have a memorable Gorilla tour with our 2 Day Gorilla Trek Rwanda from Kigali. This 2 Day Rwanda Gorilla tour is a short gorilla trekking safari in Rwanda to Volcanoes Park. Volcanoes Park or Parc Nationale des Volcans (PNV).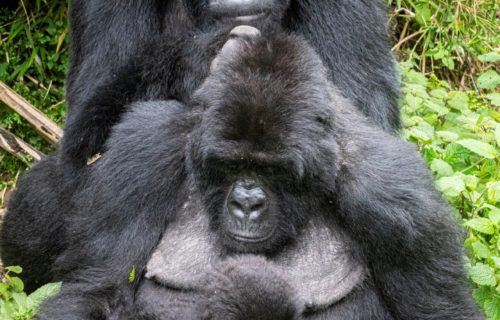 4 Days Rwanda Gorilla Safari is a Gorilla trekking safari in Rwanda best planned for travelers who would want to have a double Gorilla tracking experience. Double Gorilla trekking is trekking gorillas twice on different days.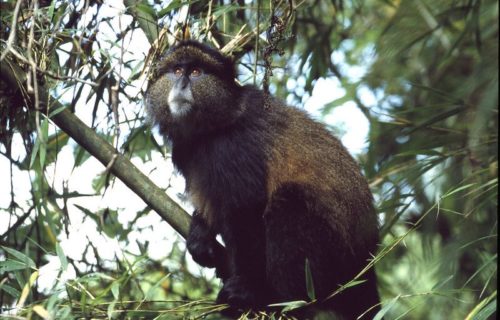 5 Days Rwanda Safari Primate tracking and Gorilla trekking tour is a trip to the best primate habitats of Rwanda. This 5 days safari in Rwanda takes you to Volcanoes National Park for Gorilla trekking.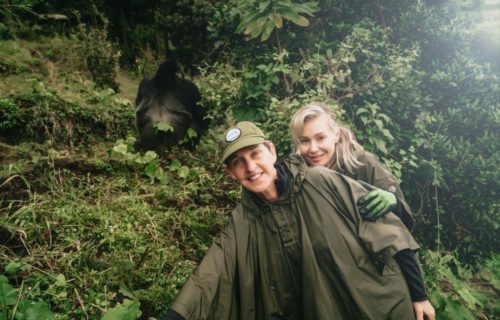 3 Days Rwanda Gorilla Safari from Kigali is best for Gorilla trekking in Rwanda's Volcanoes Park. A Rwanda Gorilla permit costs US$ 1500 each. On this 3 Days Rwanda Gorilla tour you visit Volcanoes Park.
Things to Do in Volcanoes National Park Rwanda (Activities)
In 1925, Africa's first national park, Volcanoes National Park Rwanda, was officially established. Until her death, biologist Dian Fossey studied mountain gorillas in this park. As a result of her efforts with these magnificent primates, Gorilla trekking at Volcanoes National Park is now the most popular safari activity in all of Rwanda. Located two hours outside of Kigali, Rwanda's capital, is Volcanoes National Park. Visiting Volcanoes National Park on safari is a must if you're in Rwanda, and here are the top five things to do there.
Gorilla Trekking
There are 12 gorilla families that have become acclimated in Volcanoes National Park. If you're planning a safari in Rwanda, you really must do gorilla trekking. Only the Democratic Republic of the Congo, Uganda, and Rwanda are home to the world's remaining gorilla population, which is critically threatened. Volcanoes National Park is home to all of Rwanda's remaining mountain gorillas. The Amahoro, Umubano, Karisimbi, Sabinyo, Susa, and Hirwa families are among those you should pay a call on.
Golden monkey trekking
Seeing the golden monkeys of Volcanoes National Park is a must for every primate enthusiast planning a safari in the park. In order to improve the visit for visitors, they have been habituated. The bamboo forest at the base of the Virunga Volcanoes is a popular habitat for golden monkeys. When you go on a golden monkey trek, an expert guide will help you find the primates, tell you all about the park's history, and show you the best places to see the monkeys. Finding golden monkeys is significantly faster than searching for gorillas.
Volcano hiking
Hiking enthusiasts visiting Volcanoes National Park have their pick between the Day Hike and the Overnight Hike. One of the Virunga volcanoes, Mount Bisoke, is the destination of the Day Hike. It has a crater lake at its peak and a height of 3700 meters.
Dian Fossey tomb hike:
One of the most well-known things to do in the park is to take a stroll to the Dian Fossey Tomb. Hikers must drive for 30 minutes from the park's headquarters to reach the Karisoke camp, and from there, it's only a 10-minute walk to the park's border. The tomb or grave is located at a research facility, which is another 1 hour and 30 minutes' walk from the park's entrance.
When you get there, you can see the house where Dian Fossey was killed in 1985, as well as where she was buried next to her favorite gorilla and roughly 20 other gorillas that had been killed by poachers or died of natural causes.
Best Time to Visit – Volcanoes National Park Rwanda
Details on the Best Time to Visit – Volcanoes National Park Rwanda.
Volcanoes National Park is available all year for Rwanda Gorilla trekking and hiking. Gorilla sightings are practically certain and are not affected by the weather. However, after heavy rain, the routes become quite treacherous, and trekking is undoubtedly easier in the dry season months of June to August, and to a lesser extent in early September, December, and January.

Best Time
From June through September (It is drier and trails are easier to hike)
High Season
From June through September (Permits may sell out and lodges charge higher rates)
Low Season
March, April, October, and November are all good months (These are the peaks of the rain)
Best Weather
From June through August (Least rain)
Worst Weather
April and March (Most rain, forest trails are slippery)
June to August 

–

Dry Season
Hiking becomes easier and more enjoyable on drier routes.
The sun has a better chance of breaking through the clouds.
Gorilla trekking is easier
It is hard to obtain the limited gorilla trekking permits in the high season
Lodges might be full and charge more
September to May 

–

Wet Season
Gorilla permits are easier to obtain
Lodges might have discounted rates
The rain doesn't diminish the experience of seeing the gorillas
Rain can make forest trails challenging
It might rain for days