Rwanda Tour Packages (Accessible Rwanda Tours & Holidays)
Rwanda Tour Packages (Accessible Rwanda Tours & Holidays): Visit Rwanda in 2022. Rwanda is Africa's Most Accessible Gorilla Trekking Destination.
Rwanda Tours in Rwanda & Trips are Best du Rwanda Escorted Tour: Compare 16 Best Rwanda Tours Packages & Things to do in Rwanda – Discover Rwanda's iconic Destinations
Informative Guide: Rwanda Tours – Everything to Know
Rwanda tours are top African Tours to Rwanda (tours du Rwanda) – the land of a thousand hills. Rwanda is a small country relatively smaller than Scotland but filled abundantly with natural beauty including one of the world's endangered primates the mountain gorillas that are trekked on Rwanda Gorilla tours. 
Rwanda is a land of endangered mountain gorillas, wildlife, bird species, and beautiful people. Rwanda Gorillas are found in the Volcanoes National Park where tourists from the world over can have a gorilla trekking tour any day of the year.
Tours in Rwanda are customized to help each traveler have an experience of their wish in the land of a thousand hills.
Kabira Safaris packages are inclusive of Gorilla du tours, wildlife safaris, birding safaris, a hike to the Dian Fossey grave at the Karisoke Research Centre, chimpanzee tracking in Nyungwe Forest as well as canopy walk on Nyungwe Forest National Park. Our tours stretch further to the Kigali city tour, a visit to Lake Kivu, and a tour to the local markets and communities.
Speak to Someone Who's been There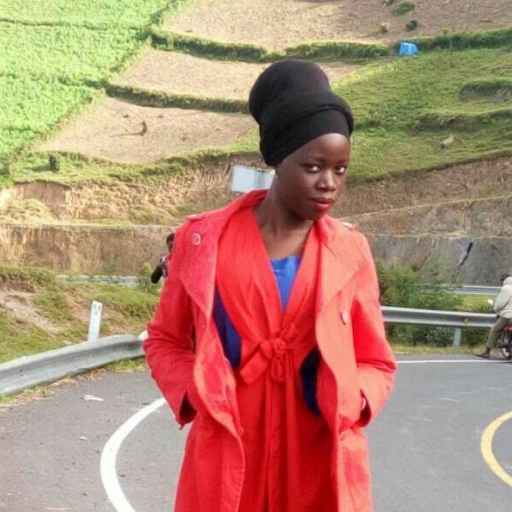 Sharon
Itinerary Planner/Travel Writer
---
Start Planning your tailor-made trip by calling one of our Specialists on
(+256) 779-820-753
[WhatsApp]
Rwanda Wildlife Tours
Wildlife in Rwanda is one of the key attractions in the country with several big cats and wild species.
Though Rwanda tours may not seem the classic African Wildlife Safari destination, in the east of the country is the scenic Akagera National Park that is worth exploring.
Akagera National Park is surrounded by savannah plains, rolling hills and deep valleys in the north, papyrus swamps and lakes to the east.
Akagera National Park is home to savannah wildlife species like giraffes, elephants, lions, zebras and many more. Rwanda is also home to several wildlife species including thirteen primates including chimpanzees, monkeys, and the Ruwenzori colobus arboreal colobus which move in groups of up to 400 individuals. This is the largest population troop size of primates you can sight in Africa. Learn More about Rwanda Wildlife Safaris
Chimpanzee Trekking Tours
Chimpanzees are one of the primates in Rwanda found in Nyungwe Forest National Park south west of Rwanda. Nyungwe forest is the largest remaining tract of forest with about 200 tree species covering approximately an area of 970 square kilometers.
Chimpanzee trekking in Nyungwe Forest Rwanda starts off from three reception centers which are Uwinka, Gisakura and Kitabi where tourists meet the park rangers for a trek to the forest. 
To reach the chimp trek point, you will be driven to the start point where rangers take the trekkers to where the chimps are spending their day.
Chimpanzees share about 98.7% DNA with humans and have several human like behaviors that are amazing to watch for a maximum of an allocated 1 hour.
These chimpanzees are habituated and safe to track easily noticeable by their deafening screams, loud hoots and booming hitting of the tree barks and buttress. Learn More about Chimpanzee trekking in Rwanda
Gorilla Trekking Tours in Rwanda
Most accessible and easiest mountain Gorilla trekking in Africa is the major draw card of Rwanda safari tours. Volcanoes National Park Rwanda is the closest gorilla safari park from its airport, Kigali International Airport.
Unlike in the other countries of Uganda and Congo, in Rwanda as soon as you arrive at Kigali International Airport you are just a few hours away from the park. Mountain gorillas of Rwanda are all fully habituated and open for trekking and still surviving in their natural habitat.
Rwanda's gorillas are the easiest to trek as thy live in the bamboo covered slopes of the Virunga Volcanoes and live within an easy reachable range.
It was on these slopes that the popular primatologist did her conservation works and the place where the movie Gorillas in the Mist was shot making Rwanda Gorilla trekking popular world over. Learn More about Rwanda Gorilla trekking Safaris
Canopy Walk Nyungwe
A suspension above the lush montane rainforest is the Canopy walk of Nyungwe Forest National Park, one that offers a spectacular view of the ancient forest tree tops as well as bird life and other species within.
Nyungwe forest canopy walk is suspended 70m high and covers about 160m long. To have a canopy walk experience, you take either the Igishigishigi, Imbaraga or the Umuyove trails.
To reach the park you will be driven on a 4×4 safari vehicle, however, on arrival at the Uwinka visitor centre, you will walk to the canopy walk start point. Walking 60 meters above the forest floor could be anxiety causing for those people with height problems, but it's worth undertaking and a remarkable experience. Learn More about Canopy Walk in Nyungwe Forest Rwanda
Rwanda Birding Tours
Rwanda has a bird list of about 703 bird species and a high number of the Albertine Rift bird endemics. 29 Albertine Rift endemics are found in Rwanda and it's one of the best places to see the red-collared babbler.
Rwanda birding tours offer accessible birding spots and some of the most desirable African bird species.
All the four (4) parks in Rwanda are good for bird watching tours, however, Akagera National Park and Nyungwe Forest National Park are the top spots for avid birders. 
Some of the bird species in Rwanda include the Rwenzori Nightjar, Handsome Francolin, Rwenzori Turaco, Grauer's Warbler, Blue-headed Sunbird, Grauer's Swamp Warbler, Shelly's Crimsonwing, Kungwe Apalis and many more. Learn More about Rwanda Birding Safaris
Rwanda Cultural Tours
Cultural tours in Rwanda are one of the perfect ways of understanding the people who inhabit the hills of a thousand hills. Cultural tours, offer you chance to the famous cultural sites of the country including the Kigali Genocide Memorial.
Kigali Genocide Memorial has three permanent exhibitions that portray an outcome of violence.
The largest of the exhibitions documents the 1994 genocide against the Tutsi, the other is a children's memorial and the third exhibits a history of genocidal violence around the world.
This is one of the best educational spots for the history of Rwanda. There are several cultural sites in Rwanda some in the different museums as well as a lot that can be learned on a visit to the Rwandese communities. Learn More about Rwanda Cultural Tours
Over 20 Best Rwanda Tour Packages with 23 reviews