Akagera National Park Rwanda – Travel Guide
Complete Guide on Akagera National Park lies in eastern Rwanda, hugging the border with Tanzania. Akagera National Park Weather, Activities, Game Drive & Camping.
Our Informative guide on Akagera National Park is all you need to know about this beautiful park. here we give you the latest information on the attractions, activities, best time, location and accommodation facilities around the park.
Akagera National Park is a protected area in eastern Rwanda covering 1,122 km2 (433 sq mi) along the international border with Tanzania.
It was founded in 1934 and includes savannah, montane, and swamp habitats. The park is named for the Kagera River which flows along with its eastern boundary feeding into Lake Ihema and several smaller lakes. The complex system of lakes and linking papyrus swamps makes up over a third of the park, which is the largest protected wetland in Eastern-Central Africa.
Best Time to Visit – Akagera National Park Rwanda
Details about Best Time to Visit – Akagera National Park
Akagera can be visited throughout the year. The Dry season (June to September) is the prime time for watching wildlife in the park. Animals are easier to spot because the bush thins out and wildlife concentrates around the lakes.
Best Time 
June to September (It is dry and wildlife is easier to spot)
High Season
June to September (Akagera National Park is busiest at weekends)
Low Season
March, April, October and November (These are the peaks of the rains)
Best Weather
June to August (Least rain)
Worst Weather
March and April (Most rain)
June to September –Dry Season
Best time of year for spotting wildlife
Skies are bright, with almost no rain
Malaria risk subsides as there are fewer mosquitoes
Conditions are dry and dusty, and the sky can be hazy
October to May –Wet Season
The scenery is green and lush
There are more birds around
Rain can sometimes interfere with activities
Wildlife viewing is not as good as during the Dry season
Best Rwanda Safari Holidays Packages in Akagera Park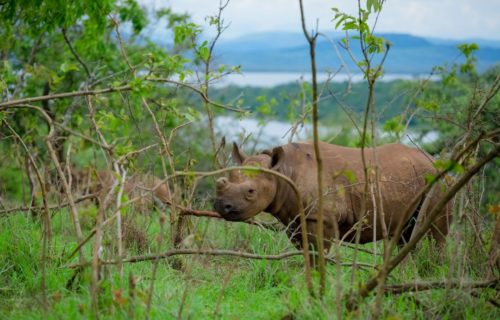 3 Days Akagera National Park wildlife safari offers best wildlife viewing in Rwanda's only savannah park with a possibility of game drives.  Located East of Rwanda, Akagera Park is the only savannah park where it's possible to have a game drive in Rwanda.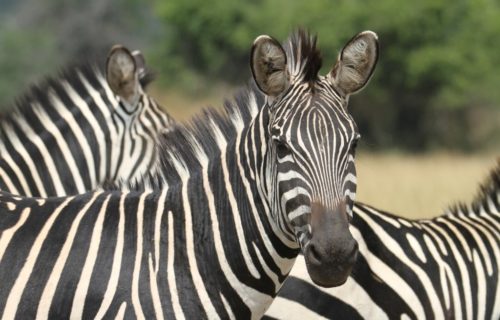 4 Day Akagera Park wildlife safari is the best tour for wildlife game drives in Akagera Park the only savannah park in Rwanda.  Located East of Rwanda, Akagera Park is the only savannah park where it's possible to have a game drive for wildlife viewing.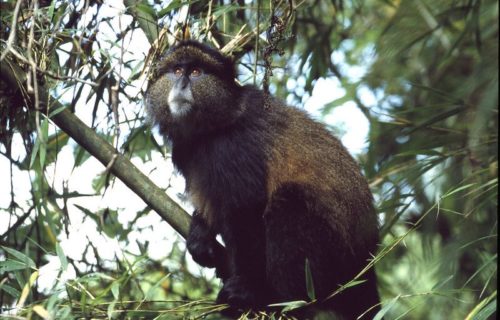 5 Days Rwanda safari Primate tracking and Gorilla trekking tour is a trip to the best primate habitats of Rwanda. This 5 days safari in Rwanda takes you to Volcanoes National Park for Gorilla trekking and to Nyungwe Forest National Park for chimpanzee tracking.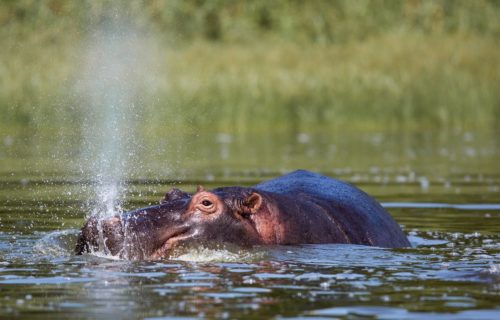 1 Day Akagera Park is a one day wildlife tour to Akagera Park of Rwanda. The Park is home to the big five African game and the best spot for a 1 day tour in Rwanda for wildlife viewing in the scenic wilderness. Rwanda doesn't have several wildlife Parks.