Extraordinary Luxury Gorilla Trekking Rwanda (2022)
Enjoy Luxury Gorilla trekking Rwanda for superb experiences with the Mountain Gorillas in Volcanoes National Park Rwanda with Luxury Gorilla Safaris Rwanda
Enjoy Greatest Luxury Gorilla Trekking Rwanda (Rwanda Gorilla Tours) for superb experiences with the Mountain Gorillas in Volcanoes National Park. Rwanda's Luxury Gorilla Safaris Tours are full of ecstasy, elegance, and comfort.
Gorilla Trekking Rwanda Packages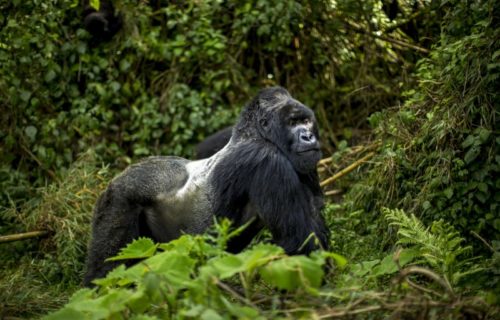 1 Day Luxury Gorilla trekking Rwanda Safari
1 Day Luxury Rwanda gorilla trekking is a one day Gorilla Rwanda safari in Rwanda's Volcanoes National Park. The 1 Day Rwanda Gorilla Trek is a short gorilla safari best done by tourists already in Rwanda with a very early morning pick up and late evening drop off in Kigali town.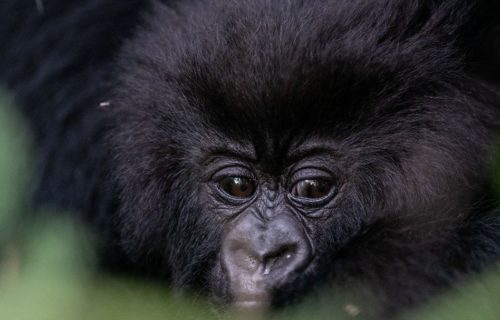 2 Day Luxury Gorilla Trek Rwanda Safari
Have a memorable Gorilla tour with our 2 Day gorilla trek Rwanda from Kigali. This 2 Day Rwanda Gorilla tour is a short gorilla trekking safari in Rwanda to Volcanoes National Park. Volcanoes National Park or Parc Nationale des Volcans (PNV) is the only park with mountain Gorillas.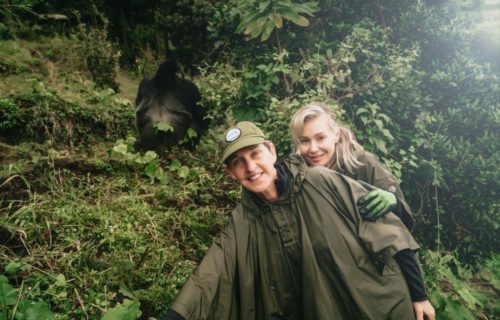 3 Day Luxury Gorilla trekking Rwanda
3 Days Luxury Gorilla trekking Rwanda from Kigali is best for Gorilla trekking in Rwanda's Volcanoes National Park. A Rwanda Gorilla permit costs US$ 1500 each. On this 3 Days Rwanda Gorilla tour you visit Volcanoes National Park which is home to about 400 mountain Gorillas.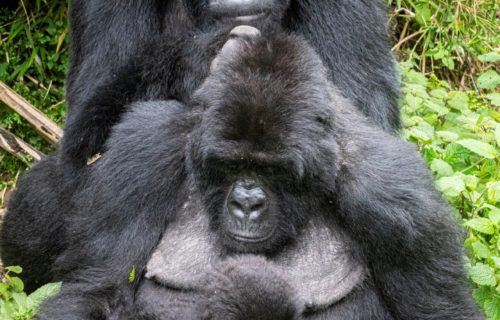 4 Days Luxury Rwanda Gorilla Safari
4 Days Rwanda Gorilla Safari is a Luxury Gorilla trekking safari in Rwanda best planned for travelers who would want to have a double Gorilla tracking experience. Double Gorilla trekking is trekking gorillas twice on different days.  days Gorilla safari Rwanda requires purchase of 2 permits each costing US$ 1500.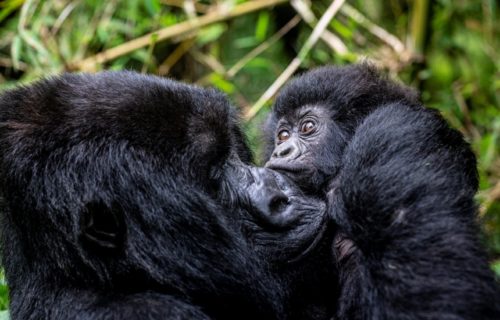 5 Days Rwanda Safari
5 Days Rwanda safari Primate tracking and Gorilla trek tour is a trip to the best primate habitats of Rwanda. This 5 days safari in Rwanda takes you to Volcanoes National Park for Gorilla trekking and to Nyungwe Forest National Park for chimpanzee tracking.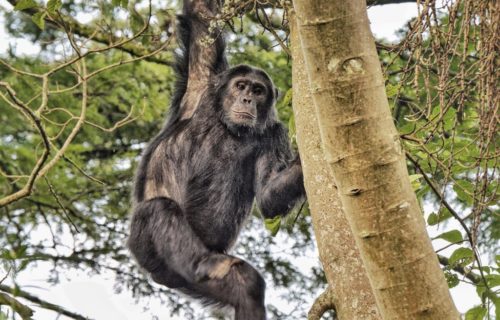 6 Days Rwanda Primates Safari
6 Days Rwanda Primates safari is the best of Gorilla trek and Chimpanzee trek tour in Rwanda. This 6 Days primate trekking safari in Rwanda includes a visit to Volcanoes National Park for Gorilla trek and Nyungwe Forest National Park for chimpanzee trekking.