Wilderness Safaris Rwanda: All-inclusive Rwanda Wildlife Safaris
Rwanda Wildlife Safaris Tours or Wilderness Safaris Rwanda are one of the top Rwanda safari activities for Rwanda tourism in the savannah Wilderness plains. Wilderness Safaris contribute a lot to Tourism in Rwanda accounting for 16 and 20 percent of total local and foreign direct investment respectively over the last 10 years.
Rwanda Wildlife Safaris Tours or Wilderness Safaris Rwanda: Luxury & Affordable Wildlife Tour Packages in Rwanda: Wilderness Safaris in Akagera & Nyungwe Forest National Parks All You Need to Know Before You Go Kigali Rwanda. Wildlife tours in Rwanda are one of the key attractions in the country with several big cats and wild species. Though Rwanda tours may not seem like the classic African wildlife safari destination, in the east of the country is the scenic Akagera National Park that is worth exploring. Akagera Park is surrounded by savannah plains, rolling hills and deep valleys in the north, papyrus swamps, and lakes to the east. Akagera National Park is home to savannah wildlife species like giraffes, elephants, lions, zebras, and many more. Rwanda is also home to several wildlife species including thirteen primates including chimpanzees, monkeys, and the Ruwenzori colobus arboreal colobus which move in groups of up to 400 individuals. This is the largest population troop size of primates you can sight in Africa. Many tourists take Rwanda safaris to trek Gorillas in Volcanoes National Park or trek chimpanzees in Nyungwe Forest National Park and miss out on several wildlife species that can be seen.
What we'll cover in this Wilderness Safaris Rwanda article
Speak to Someone Who's been There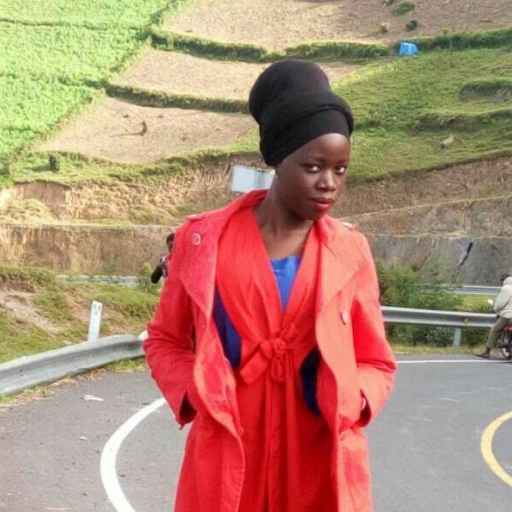 Amagoro Sharon
Itinerary Planner/Travel Writer
---
Start Planning your tailor-made trip by calling one of our Specialists on
(+256) 779-820-753
[WhatsApp]
How Rwanda's Wildlife flourished again after the Genocide
Rwanda's Wildlife suffered a lot during the 1994 genocide and the war nearly destroyed this park and now it has been reborn to magnificence. Akagera National Park was badly degraded by poachers, settlers, and the battle between the Rwandan Army and the Rwandan Patriotic Front between 1990 and 1994.
In the aftermath of the war, as most of Akagera National Park staff had either left the country or been killed little was done to protect the park. Researchers and conservationists were not in place to conserve the park's wildlife.
Poachers and settlers put a lot of pressure on the park and iconic animals like the lions and rhinos disappeared in a few short years with the possible extinction of up to a million wild species.  Poachers infiltrated the park and some species were eradicated resulting that lions that had over 300 counts being gone by 2002.
By 2010, Akagera National Park was almost disappearing, Thanks to innovative conservation efforts the park is now home to the Big Five and a growing tourism hub. In 2009, the Rwandan Government called in a nonprofit partner the African Parks, and launched an ambitious program to rehab Akagera National Park. Wildlife was brought into the park and lucky enough the animals adapted and numbers started to rise steadily. Akagera National Park is positioned in a very diverse topography ranging from open savannah in the north to the rolling hills of forest in the south with wetlands that inhabit birds and hippos. Though other wildlife parks in East Africa have large crowds of wild animals Akagera National Park is one of the closest wilderness to the National Airport in Kigali. Today, on a Rwanda wildlife tour, tourists can see the Big Five which are lions, rhino buffaloes, leopards, and elephants. Other animals include the Cape eland, warthogs, giraffes, impalas, and zebras seen grazing through the scenic park in almost all directions.
Animals in Rwanda
Wildlife in Rwanda includes the Mountain Gorillas of Volcanoes National Park and the chimpanzees of Nyungwe Forest National Park. Akagera National Park is a Big Five game destination and these are Buffaloes, Rhinos, Lions, Leopards, and Elephants. This is the perfect place to see these Big Five because they are in a single park unlike many of the neighboring countries whereby seeing all of these sought-after species you visit several parks. To note is that elephants and buffaloes are common but the lions and rhinos are rare and sightings are more of a hit and miss. Leopards are shy but you might be lucky to spot them either in the early mornings or the late afternoon. Other animals/fauna in Rwanda include primates like the Ruwenzori colobus arboreal monkeys which have the highest primate troop in Africa of about 400 individuals. The Eastern tree hyrax, Delany's swamp mice, I'Hoest's monkey, owl-faced monkey, armored shrew, African golden cat, South African galago, African clawless otter, Burchell's zebra, hippopotamus, impala, and guereza are part of the fauna in Rwanda.
Best time to view wildlife in Rwanda
Taking a Wilderness safari in Rwanda at the best time is the perfect way of having an incredible safari. The best time to visit Rwanda for a wildlife safari is during the months of June to September and Late December to February which are the long and short dry seasons respectively. This is the best time for wildlife viewing in Akagera National Park and the generally best time for visiting Rwanda. However, it's a bit different for Chimpanzee trekking where the best time is during part of the wet season which is from October to November when the chimpanzees do not walk for long distances.
What to pack/wear for Wilderness Safaris in Rwanda
Rwanda is in Africa some people think this part of the world is generally warm or even unbearably hot but it is not so as the country experiences both warm and cool temperatures. To have any African safari your list of what to wear should be one that will keep you comfortable and yet smart for each kind of activity. Having considered the most recommended selection of what to wear on an African wildlife safari, here is an ultimate packing list;
Clothes to wear; Neutral color clothes: While on a wildlife safari in Rwanda, you will have to take game drives to view wildlife. Wear clothing that is comfortable with colors that blend with the wild. Neutral color clothing is most recommendable and these include clothes with colors like khaki, taupe, beige, and grey. Bright-colored clothing like Black and dark blue attract tsetse flies. The red-colored clothing is also in most cases identified by predators as wounded animals. White clothes might end up becoming brown with dust, especially during the dry season. Suitable attires: For each safari activity there is something suitable. With the neutral colors, pants and shirts are comfortable for a game drive since you spend the game drive inside the safari vehicle. Remember to pack light clothing during the rainy season, however, you should also carry shorts for the evenings and sweaters for early morning game drives. Game drives start early morning and therefore a sweater and scarf are recommendable to keep you warm. Cotton is the best fabric for t-shirts such that it is easy to do laundry.  A light and yet very warm jacket is recommendable for any time of the year.
Footwear/shoes;

Wear comfortable safari shoes for game drives. Since you spend most of the time in the safari vehicle, wear sandals or flip-flops that will keep you comfortable during the game drive. Walking shoes are the best to wear just in case you may have to walk, it's hard to walk in the jungle with sandals. 

Hand gloves and hat;

If you do not like having cold hands, wear hand gloves to keep your hands warm.  Hand gloves come in handy during the wet or rainy season and early morning when it's cold.

A hat will help protect your head from the scorching sun during the Afternoon in case you have the game drive till late. 

Backpack; You need to carry a small backpack that you carry along with you most of the time during a Rwanda Tour and this is the same for the game drive. In your backpack, put in all of your essentials including gadgets, insect repellent, lip balm, and all you need and use frequently. Rwanda wildlife tours even with the fact that they are contributing to the development of tourism in Rwanda may not be the ultimate Africa wildlife safaris but very amazing. If you would want to view wildlife in a very picturesque setting, Rwanda is the main drawcard.
Wilderness safaris in Rwanda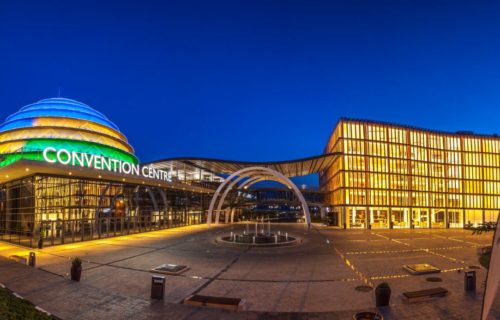 Kigali city is a major stop for many Rwanda safaris tourists as they arrive through the Kigali International Airport and therefore a 1 day Kigali city tour is a perfect experience to learn about the history and cultures of Rwanda through the perspective of a local tour guide.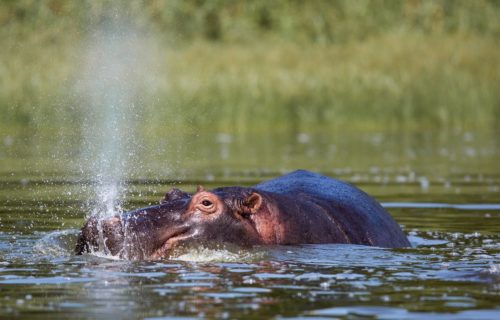 1 Day Akagera National Park is a one-day wildlife tour to Akagera National Park of Rwanda. The Park is home to the big five African game and the best spot for a 1-day tour in Rwanda for wildlife viewing in the scenic wilderness. Rwanda doesn't have several wildlife Parks.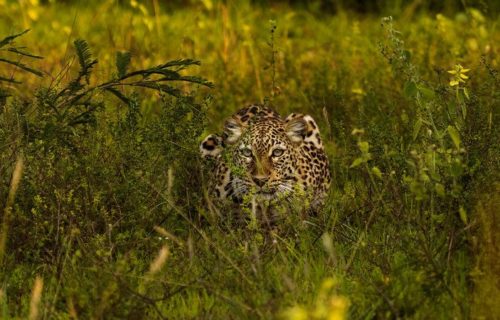 Explore wildlife in Rwanda on this 2 Day Akagera National Park Safari, Akagera National Park is the only savannah park where it's possible to have a game drive in Rwanda. home to Big Five African game (Buffaloes, Lions, Leopards, Rhinos, and Elephants).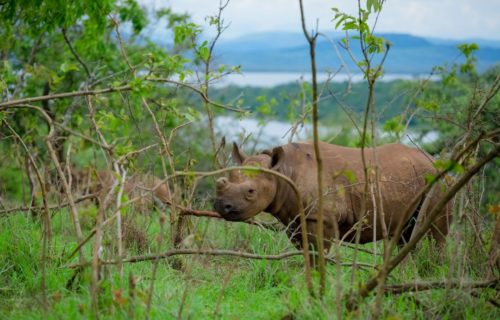 3 Days Akagera National Park wildlife safari offers the best wildlife viewing in Rwanda's only savannah park with the possibility of game drives.  Located East of Rwanda, Akagera National Park is the only savannah park where it's possible to have a game drive in Rwanda.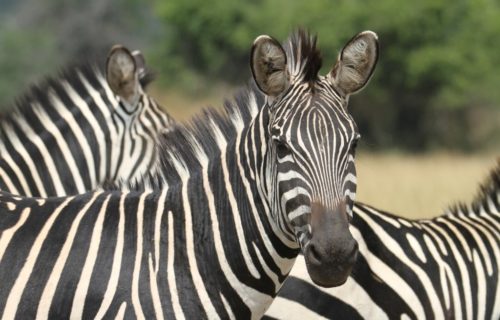 4 Day Akagera National Park wildlife safari is the best tour for wildlife game drives in Akagera National Park the only savannah park in Rwanda.  Located East of Rwanda, Akagera National Park is the only savannah park where it's possible to have a game drive for wildlife viewing.
Journeys You May Be Interested In