1 Day Kigali City Tour Rwanda, Perfect Cultural Trip (2022)
Experience Kigali City Rwanda in a short time
Safari Overview: 1 Day Kigali City Tour Rwanda
Kigali city is a major stop for many Rwanda Safaris (Kigali City Tour) – tourists, as they arrive through the Kigali International Airport and therefore a 1 day Kigali city tour, is a perfect experience to learn about the history and cultures of Rwanda through the perspective of a local tour guide.
A city tour is an authentic way of having an insight into the capital and history of the land of a thousand hills.
Taking a tour to the city can best be done on a 1 day Kigali city tour or half-day tour either as a single trip or customized on any of your tours in Rwanda.
You can visit Kigali during a gorilla trekking tour in Rwanda, a birding safari, or on a chimp trekking trip at Nyungwe Forest National Park.
Kigali city is a thriving African city notable for its cleanliness and orderliness in the country of Rwanda within the Central Eastern African region.
Rwanda is a highly elevated country and one of the smallest on the African continent, south of the equator.
Recently Rwanda has hosted several high-level conferences that have brought in delegates from all over the world to the country.
Quick Tour Details
Number of People: Tailored
Start/End: Kigali, Rwanda
Availability: All year throughout
Activities: Kigali city viewing,
Destinations: Kigali Genocide Memorial, Kandt House Museum, Presidential Palace Museum, Craft centers and markets
Price: Request a Quote for this Trip
Things to see and do/places to visit in Kigali city
For your Kigali city tour, your tour guide will explain to you all the spots that can be visited within Kigali and you have the right to choose which places you want to visit. 
Take the opportunity to openly discuss with your guide the places you can visit and choose only those you want to visit and still reserve the right to leave out those you do not want to visit.
Remember to choose only those places within the city tour list. You can also prior choose preferred places to visit by email when you Contact Kabira Safaris.  Here are some of the places that you visit on a Kigali city tour as well as activities you can do;
Kandt House Museum: The Kandt house or museum is one of those places that are the major historical and cultural sites of Rwanda. This is where Dr. Richard Kandt the first German colonial governor of Rwanda resided until the early 1900s, now it is a Natural History Museum in honor of his works.
The Kandt House Museum comprises of three main parts: the first one presenting the Rwandan life in all aspects before the colonial era, the second depicting life during the colonial era, and the third presenting the history of Kigali before, during, and after the colonial era. 
Kigali Genocide Memorial: Kigali Genocide Memorial has three permanent exhibitions that portray an outcome of violence. The largest of the exhibitions documents the 1994 genocide against the Tutsi, the other is a children's memorial, and the third exhibits a history of genocidal violence around the world.
This is one of the best educational spots for the history of Rwanda.
If you choose to add it to your 1 day Kigali city tour, be ready to live with the memories of thousands of lives that were lost due to violence.
Presidential Palace Museum: This is one of the popularly visited memorial places for tourists interested in learning about the history of Rwanda. The palace is the former home of the last Rwandan president before the 1994 genocide – Juvenal Habyarimana. 
The then-president was shot on April 16th, 1994 and incidentally, his 60 passenger jet crashed at his own home compound. The remains of the jet are still there but most importantly is the very controversial history of this place that the guides fully elaborate to you at each spot around the house.
Craft centers and markets: You will also visit several craft centers as well as markets to purchase any souvenirs in case you need to. This is also a way of supporting the locals.
A visit to the markets helps you know and try out some of the fresh fruits from the land of a thousand hills. 
On your one-day Kigali city tour, you will also have a visit to Mt. Kigali for a clear and perfect view of the city and lush countryside. Other places to visit and things to do include the milk bar have coffee, take a water taxi, and neighborhood work.
During the tour, you have lunch from a local restaurant for a taste of the local Rwandan dishes. 
At the end of the trip, your driver-guide ensures your drop-off at the hotel.
Your Safari Route: Kigali City Tour Rwanda
Safari Inclusions
Transportation

Driver guide

All entrance fees 

Activity fees

Bottled drinking water
Safari Exclusions
Any changes to the included activities

Tips

International visas

Insurance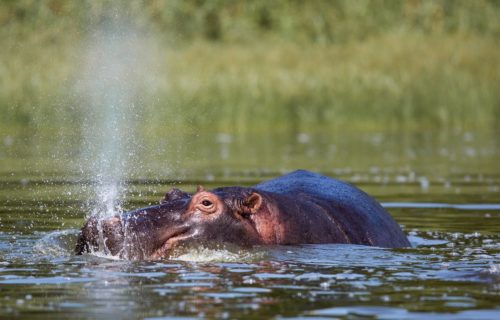 1 Day Akagera National Park Tour
1 Day Akagera National Park is a one day wildlife tour to Akagera National Park of Rwanda. The Park is home to the big five African game and the best spot for a 1 day tour in Rwanda for wildlife viewing in the scenic wilderness. Rwanda doesn't have several wildlife Parks.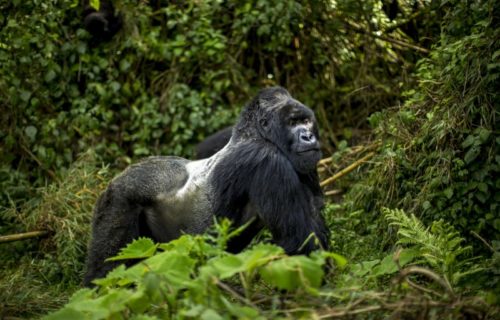 1 Day Gorilla trek Rwanda Safari
1 Day Rwanda gorilla tour is a one day Gorilla trekking safari in Rwanda's Volcanoes National Park. The 1 Day Rwanda Gorilla Trek is a short gorilla safari best done by tourists already in Rwanda with a very early morning pick up and late evening drop off in Kigali town. 
Important Information while on a Rwanda Safari Tour
What to pack/wear for Wildlife Tours in Rwanda
Rwanda being in Africa some people think this part of the world is generally warm or even unbearably hot but it is not so as the country experiences both warm and cool temperatures. To have any African safari your list on what to wear should be one that will keep you comfortable and yet smart for each kind of activity. Learn More about What wear about Rwanda Wildlife Tours
Best time for Wildlife viewing in Rwanda
Taking a Wildlife safari in Rwanda at the best time is the perfect way of having an incredible safari. The best time to visit Rwanda for a wildlife safari is during the months of June to September and Late December to February which is the long and short dry seasons respectively.
This is the best time for wildlife viewing in Akagera National Park and the general best time for visiting Rwanda. However, it's a bit different for Chimpanzee trekking where the best time is during part of the wet season which is from October to November when the chimpanzees do not walk for long distances.
Best Time To Visit Rwanda
Best Time: June to September (Except for chimp trekking in Nyungwe Forest National Park)
High Season: June to September (Lodges might be full and gorilla permits must be booked long in advance)
Low Season: March, April, October, November (These are the peaks of the rains)
Best Weather: June to August (Least rain)
Worst Weather: March and April (Most rain, forest trails are slippery)
Why Choose Us/Why Book with Kabira Safaris and Tours
We offer Accessible Tourism
We are Passionate about Conservation
Our Planning Process is Easy
Your Details are Private