Gorilla Trekking in Rwanda and Best Gorilla Trekking Tours 2023
Gorilla Trekking in Rwanda is a Lifetime Experience – Africa's Most Accessible Gorilla Trekking. Gorilla Trekking in Rwanda and Best Gorilla Trekking Tours in Volcanoes National Park.
Rwanda Gorilla trekking Safari Guide, Permit Cost, What to wear, the Best time to Visit, and Luxury Gorilla Trekking in Rwanda, Unlike in the other countries of Uganda and Congo, in Rwanda as soon as you arrive at Kigali International Airport you are just a few hours away from Volcanoes National Park the Gorilla Safari destination.
Mountain gorillas in Rwanda are all fully habituated and open to Rwanda Trekking Gorilla within their natural habitat. Rwanda's gorillas are the easiest to trek as they live on the bamboo-covered slopes of the Virunga Volcanoes and live within an easily reachable range. It was on these slopes that the popular primatologist did her conservation works and the place where the movie Gorillas in the Mist was shot-making Rwanda Gorilla trekking popular the world over.

Gorilla Trekking in Rwanda – All You Need To Know
Guarantee to the Tourists: 99.9% Guaranteed Sightings of Mountain Gorillas in Rwanda – Trust Kabira Safaris for remarkable Gorilla Trekking in Rwanda.
Frequently Asked Questions about Gorilla Trekking in Rwanda
Rwanda Gorilla tours are one of the major activities in Rwanda and there are several questions that are always asked about Gorilla trekking. Here is the most detailed and relevant guide on all of the frequently asked questions about Gorilla safaris in Rwanda;
What we'll cover in this article
Speak to Someone Who's been There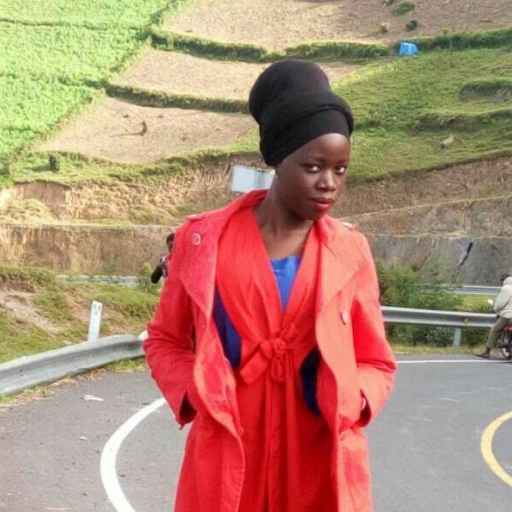 Amagoro Sharon
Itinerary Planner/Travel Writer
---
Start Planning your tailor-made trip by calling one of our Specialists on
(+256) 779-820-753
[WhatsApp]
Best Rwanda Gorilla Trekking Tours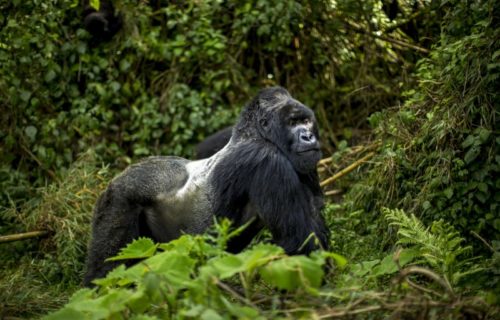 1 Day Rwanda Gorilla Trekking tour is a one-day gorilla trekking safari in Rwanda's Volcanoes National Park. The 1 Day Rwanda Gorilla Trek is a short gorilla safari best done by tourists already in Rwanda with a very early morning pick up and late evening drop off in Kigali town.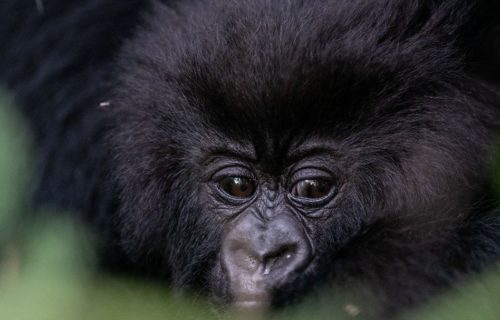 Have a memorable Gorilla tour with our 2 Day gorilla trek Rwanda from Kigali. This 2 Day Rwanda Gorilla tour is a short gorilla trekking safari in Rwanda to Volcanoes National Park. Volcanoes National Park or Parc Nationale des Volcans (PNV).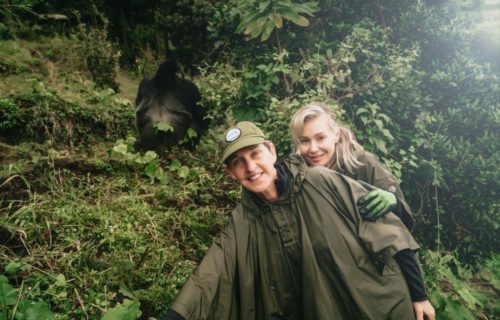 This 3 Days Rwanda Gorilla Safari from Kigali is best for Gorilla trekking in Rwanda's Volcanoes National Park. A Rwanda Gorilla permit costs US$ 1500 each. On this 3 Days Rwanda Gorilla tour you visit Volcanoes National Park which is home to about 400 mountain Gorillas.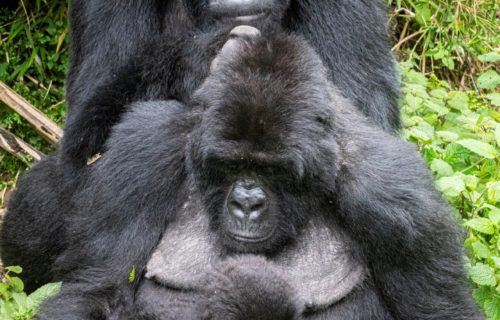 4 Days Rwanda Gorilla Safari is best planned for travelers who would want to have a double Gorilla tracking experience. Double Gorilla trekking is trekking gorillas twice on different days.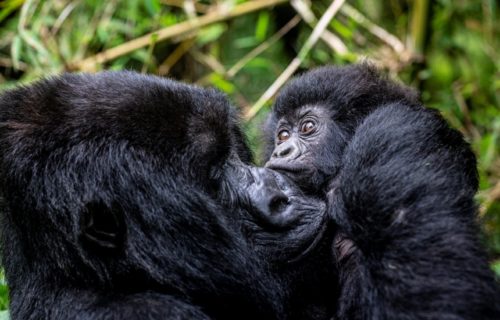 5 Days Rwanda Primates Safari. This 5 days safari in Rwanda takes you to Volcanoes National Park for Gorilla trekking and to Nyungwe Forest National Park for chimpanzee tracking.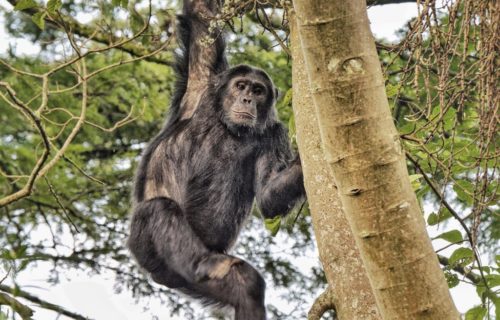 6 Days Rwanda Safari is the best Gorilla trek and Chimpanzee trek tour in Rwanda. includes a visit to Volcanoes National Park and Nyungwe National Park for chimpanzee trekking.
Other Journeys You May Be Interested In
1. What is Gorilla tracking Rwanda?
Gorilla Trekking in Rwanda literally has no definition but can be described as an activity that gets an individual very close to the world's endangered Gorilla population-mountain gorillas. Gorilla trekking in Rwanda is a safari activity where 8 tourists are guided by park rangers to trek and hike through the bamboo rainforest of Volcanoes National Park to meet a gorilla family and spend 1 hour in their presence. Individuals have a briefing before they visit the bamboo forest where park rangers advise the trekkers on the dos and don'ts or rules and regulations of Rwanda Gorilla tours before, during, and after the trek. These guidelines should be followed to ensure you have an amazing Rwanda gorilla trek.

Mountain Gorilla Trekking in Rwanda (Unforgettable)
2. How much does it cost to see the Gorillas in Rwanda?
A Rwanda Gorilla Trekking costs US$ 1500 each and you are required to purchase a permit to see the mountain gorillas in Rwanda. Each person buys a permit at 1500 USD to go gorilla trekking in Rwanda's Volcanoes National Park spending a maximum of 60 minutes in the presence of the mountain gorillas. The Rwanda gorilla permit at U.S dollars 1500 is the most expensive for a mountain gorilla trek but comes with amazing offers. Tourists to Rwanda who are spending at least three days in the country for Gorilla tracking and a visit to other parks are offered a 30% discount on their permits (terms and conditions apply). A 15% discount is also offered to conference tourists to the country who are going to trek gorillas in Rwanda before or after their conference.

Mountain Gorilla Trekking in RWANDA!
3. Is the Rwanda Gorilla Trekking Permit cost worth it?
Gorilla trekking in Rwanda is the most expensive Rwanda Safari activity and many people always wonder whether it is worth the cost. The cost of a Gorilla Trekking Permit in Rwanda is worth it because the high price regulates the number of people who visit the Mountain Gorillas each day and therefore protects the Gorillas from catching human diseases. Rwanda's high Gorilla Permit cost strengthens conservation efforts and contributes to community development as well as improvement of livelihood in the local communities around the park. The communal revenue sharing price is 10% of the permit cost which is a good income for the communities around the park. This has helped in contributing to community amenities like constructing schools, hospitals, clean water, and local business development. Each day, ranger guides spend time in the forest to ensure Gorilla trekking is safely done. Before trekking, rangers go for tracking where they keep track of where the gorillas are spending their day and therefore tourists can be guided to see them.
The cost from the Gorilla permits is what helps the Rwanda Development Board facilitate the park rangers and ensure that Gorilla trekking tours are undertaken each day. Your contribution to a Rwanda Gorilla permit is very useful for mountain gorilla conservation. Mountain Gorillas have for several decades been on the verge of extinction but due to great conservation efforts, by 2020 there are confirmed 1063 Mountain Gorilla individuals remaining. This has been a result of conservation efforts and the funds from Gorilla permits play a very big role. Your purchase of a Gorilla permit for trekking in Rwanda does not only facilitate your Gorilla trekking experience but also helps facilitated gorilla conservation activities and helps save these great apes from extinction.
4. What to wear while on Rwanda Gorilla Tour?
To have a Gorilla Safari in Rwanda, you will have to wear and pack right for the jungle. Here is all you need to know on what you will have to wear to keep you safe, warm, and comfortable during trekking;
Wear long waterproof trousers and long-sleeved shirts for the trek for protection against bites directly to your skin and also to keep warm.
Wear gardening gloves for hand protection especially from bristles in case you would hold onto any tree species during the trek.
In the rainy season especially, wear a waterproof hat for protection on the head
Carry a small waterproof zip lock bag to put in your camera and other gadgets.
Wear comfortable hiking shoes. Always try on the shoes before the hike to make sure they do not cause any ache on the ankles or toes.
Always remember to carry Insect repellent for protection from insect bites.

Gorilla Trekking in Rwanda
5. What is the best time to go Gorilla Trekking in Rwanda?
If you are wondering when to go gorilla trekking in Rwanda, the best time is still the best time to visit Rwanda. Though gorilla tours in Rwanda are an all-year-round activity, the best time of the year to go gorilla trekking is during the long and short dry seasons. The long dry season is during the months June to September and the short dry season is from the months mid-December to early February. During these two dry seasons, the park receives fewer rains, therefore, offering the easiest hiking conditions to the bamboo forest. The other time of the year is the rainy season and therefore it is less recommendable to trek Gorillas since trekking becomes difficult and slippery. However, this is also a time when tourists are fewer in number and therefore you could enjoy the advantage of discounted accommodation in some hotels/lodges. The time to go Gorilla trek in Rwanda can be any time of the year depending on what is favorable to you.

GORILLA TREKKING in Rwanda – Ultimate Bucket List (2023)
6. Rules and regulations for Gorilla Trekking in Rwanda
As means of regulating the number of tourists that visit mountain gorillas each day and to ensure they are safe, there are set rules and regulations that each tourist should adhere to in order to have a safe Gorilla safari in Rwanda. Here are the dos and don'ts of Gorilla trekking in Rwanda;
Wash your hands before you head out to meet the gorillas.
Always keep your voices low in the forest from the start of the trek to the end. However, you are allowed to ask your guide questions.
Maintain a 7 meters (21 ft.) distance from the gorillas. Remember they are still wild animals.
Do not use flash photography while taking pictures.
In case you must leave any human waste in the forest, it should be buried 30 cm (12") deep.
A maximum of 60 minutes are spent in the presence of the mountain gorillas.
Persons with a cold or diseases that might be found infectious to gorillas may not be allowed to trek the gorillas. In case you are ill please volunteer to stay behind for the safety of the gorillas.
DO NOT leave any rubbish in the park.
DO NOT eat, drink or smoke during the trek.
If you must sneeze or cough cover your face and turn away from the gorillas, as they can catch coughs and colds from humans.
Do not touch the gorillas.

Gorilla Trekking Rwanda – Meeting silverback Agashya