2 Days Gorilla Trekking Tour Rwanda Affordable
Overview: 2 Days Gorilla Trek Rwanda
Have a memorable Gorilla tour with our 2 Days Rwanda Gorilla trekking Safari from Kigali. This 2 Day Rwanda Gorilla tour is a short gorilla trekking safari in Rwanda to Volcanoes National Park.
Volcanoes National Park or Parc Nationale des Volcans (PNV) is the only park with mountain gorillas in the country offering a lifetime experience to world travelers who have chance to spend a maximum 1 hour in the presence of these gentle giants. 
The 2 Day Rwanda Gorilla Trekking Tour is a short Gorilla safari well customized for tourists who would want to have only a gorilla trekking experience in Rwanda in the shortest time possible but not much exhausting like the 1 day gorilla tour.
Volcanoes National Park Rwanda is about 2 hours' 20 minutes' drive from Kigali via the fastest route. 
This itinerary applies to visitors who are already in Rwanda especially in Kigali or those arriving at the airport early morning on the first day and departing late evening the second day. 
A Rwanda gorilla trek permit costs US$ 1500 per person to have access to the park and go mountain gorilla tracking.
Quick Tour Details
Number of People: Tailored
Start/End: Kigali, Rwanda
Availability: All year throughout
Activities: Mountain Gorilla Trekking
Destinations: Volcanoes National Park
Price: Request a Quote for this Trip
Highlights of 2 Days Rwanda Gorilla Trek
Day 1: Transfer from Kigali (either city or airport) to Volcanoes National Park.
Day 2: Gorilla trekking in Rwanda's Volcanoes National Park and transfer back to Kigali marking the end of 2 Days Rwanda Gorilla trek.
Detailed Itinerary of the 2 Days Rwanda Gorilla Tour
Day 1

: Transfer from Kigali (either city or airport) to Volcanoes National Park.
From either a hotel of Kigali International Airport your Rwanda tour guide will pick you up for the transfer to the park. 
You visit a few historical and traditional sites on a short Kigali city tour with a visit to places like the Kigali Genocide Memorial. After the city tour you have lunch and then embark on the drive North West of Rwanda for a gorilla trek. 
About 2 hours spent on the drive take you through the picturesque backdrop of Rwanda. By sunset, you arrive to the park and check in to a booked lodging facility.
Accommodation: Luxury: Mountain Gorilla View Lodge, Mid-range: Gorilla Solution Lodge, Budget: Da Vinci Gorilla Lodge
Meal Plan: Lunch and Dinner
Day 2

: Gorilla trekking in Rwanda's Volcanoes National Park and transfer back to Kigali.
Following breakfast, your driver guide picks you up from the lodge for a drive to the park headquarters. Arriving the park headquarters in Kinigi you first have a briefing on the do's and don'ts of Gorilla trekking in Rwanda by the park warden. 
By 8:30 am, the park ranger guide will transfer you to the trekking starting point for a gorilla trek. A total of 8 tourists with a trekking permit of Rwanda which costs USD 1500 per permit are allocated one gorilla family. 
Each 8 individuals take about 2-6 hours in the jungle trekking through the bamboo forest along with armed ranger guides. However, only 1 hour (60 minutes) are spent in the presence of the mountain gorillas. 
The trek lasts an unpredictable time depending on the Gorilla group movements but the population in Rwanda is known to move for shorter distances and therefore make it easy to trek. 
After 1 hour in the presence of a gorilla family, you walk back to the park headquarters where you meet the tour guide for a transfer back to Kigali.
Meal Plan: Breakfast and Lunch
End of 2 Day Gorilla Trek Rwanda
Safari inclusions
English speaking driver guide

Entry fees and taxes including gorilla permit

Safari van

Lunch

Water on board

1 night accommodation
Safari Exclusions
Any purchases of personal kind

Any changes to the itinerary

International flights and visas
Safari Rates :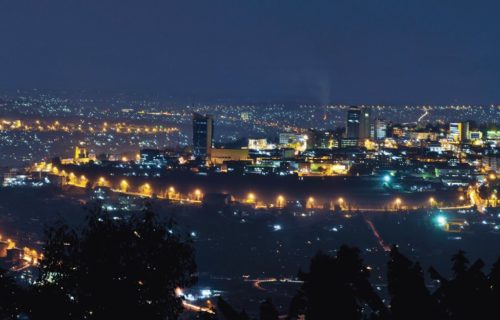 1 Day Kigali City Tour Rwanda
Kigali city is a major stop for many Rwanda safaris tourists as they arrive through the Kigali International Airport and therefore a 1 day Kigali city tour is a perfect experience to learn about the history and cultures of Rwanda through the perspective of a local tour guide.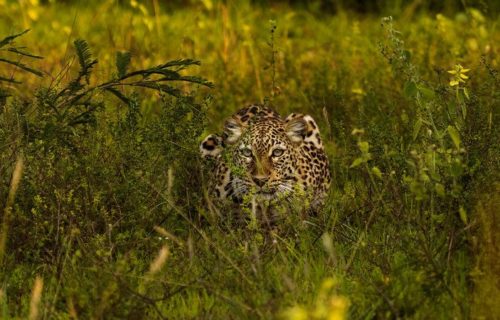 2 Days Akagera National Park Tour
Explore wildlife in Rwanda on this 2 Day Akagera National Park tour. Located East of Rwanda, Akagera National Park is the only savannah park where it's possible to have a game drive in Rwanda. home to Big Five African game (Buffaloes, Lions, Leopards, Rhinos and Elephants).
What to Expect on a Rwanda Gorilla Safari Experience
1. What is Gorilla trekking Rwanda?
Gorilla Trekking Rwanda literally has no definition but can be described as an activity that gets an individual very close to the world's endangered Gorilla population-mountain gorillas.
2. How much does it cost to see the Gorillas in Rwanda?
A Gorilla Permit in Rwanda Costs US$ 1500 each and you are required to purchase a permit to see the gorillas in Rwanda. Each person buys a permit at 1500 USD to go gorilla trekking in Rwanda's Volcanoes National Park spending a maximum of 60 minutes in the presence of the mountain gorillas.
3. Is the Gorilla trekking permit cost worth it?
Gorilla trekking is the most expensive Rwanda safari activity and many people always wonder whether it is worth the cost.
The cost of a Gorilla Permit in Rwanda is worth it because the high price regulates the number of people who visit the Mountain Gorillas each day and therefore protecting the Gorillas from catching human diseases.
4. What to wear for Gorilla Tour in Rwanda?
To have a Gorilla trekking safari in Rwanda, you will have to wear and pack right for the jungle. Here is all you need to know on what you will have to wear to keep you safe, warm and comfortable during trekking;
Wear long waterproof trousers and long sleeved shirts for the trek for protection against bites directly to you skin and also to keep warm.
Wear gardening gloves for hand protection especially from bristles in case you would hold onto any tree species during the trek.
In the rainy season especially, wear a waterproof hat for protection on the head
Carry a small waterproof zip lock bag to put in your camera and other gadgets.
Wear comfortable hiking shoes. Always try on the shoes before the hike to make sure they do not cause any ache on the ankles or toes.
Always remember to carry Insect repellent for protection from insect bites.
5. What is the best time of the year for Rwanda Gorilla Tours?
If you are wondering when to go gorilla trekking in Rwanda, the best time is still the best time to visit Rwanda. Though gorilla tours Rwanda are an all year round activity, the best time of the year to go Gorilla Trekking is during the long and short dry seasons.
The long dry season is during the months of June to September and the short dry season is during the months of mid-December to early February.