Magnificent Adventures
Magical Kenya
Discover Kenya's iconic destinations
Ready to start planning your journey?
Kenya Safari Tours (2022) Luxury Kenya Safaris Holidays
When it comes to Africa Safari trips, a Kenya Safari Tours (Kenya Safaris) is one that should be part of the bucket list.  Kenya is magical and worth visiting with stampeding herds of wildlife, diverse cultures, numerous birds including the pink flamingos, the majestic Mount Kenya and a lot more.
With over a million wildebeest in the Masai Mara Game Reserve, the Maasai culture and big cats in the sweeping savannah plains, experience the magic for yourself on a Kenya safari.
Kenya is where you can delight to the electrifying sightings of lions and leopards hunting their prey, great herds of wildebeest and zebras, elephants and giraffes.
Viewing the magic unfold in the wild, tourists get an emotional hold, and reason as to why many always return as Kenya too opens wide its welcoming arms to receive visitors.
Kenya tours are ideal for all world travelers and can be customized to suit any individual's interests.
Visit Kenya in comfort and style with stay in the very best luxury hotels, safari lodges and tented camps as desired. Kenya offers premier safaris with fly-in and road trips for game viewing in the different wildlife habitats.
Popular for wildlife viewing, Kenya beach holidays are perfect for relaxation after the dust and heat in the wildlife reserves.
Enjoy barefoot luxury on spectacular Kenya safari beach holidays with tropical breezes, palm trees and idyllic ocean views. The beaches also offer an array of water sports and excursions.
Combine an exciting wildlife safari adventure in the Kenya wildlife habitats with relaxation at the soft sandy beaches of the Kenyan coast.
Frequently Asked Questions about Kenya Tours
1. Is it Safe to go on a Safari in Kenya?
Generally, Kenya is safe to visit by all tourists. Kenya's tourism industry is well established and tourism safety is a priority. Kenya tour operators always have the latest information and cannot risk taking tourists to any place that may not be considered safe.
Over a million tourists visit Kenya each year and have had very safe tours. Just like any other country, Kenya has its portion of safety issues especially in the big cities but these are just petty crimes.
These petty crimes are especially in the big cities like Nairobi and Mombasa but can be avoided by following basic safety precautions. Big cities are crime hotspots world over with petty theft and pick pocketing a common vice.
If you plan to venture out in the cities ensure to follow safety precautions like not carrying valuables, avoid moving in the night, don't carry a lot of cash and do all you find necessary to keep safe.
Keep safe during Kenya Wildlife Safaris by following all the guides' instructions. Always keep in the safari vehicle and keep a distance from the animals.
2. What is the best time to go on Safari in Kenya?
Best time to visit Kenya is from the months of July to September. This is the long dry season in Kenya which also coincides with the wildebeest migration.
The best time to see the wildebeest in Kenya's Masai Mara National Reserve is during August and October.
December to February is also a good time to visit Kenya, this is the short dry season with a lot of possibility of seeing newborn animals as well as migratory bird species.
However, Kenya safaris tours are good all year round with the rainy season also open for tourists. During the rainy season, tourists are fewer than in the dry season which offers chance to explore the country with less interruptions from many safari vehicles.
The peak rainy season is during the long rains season in the months of March, April and May. Worry not and enjoy your safari in Kenya all year throughout or during the best time as you wish to.
Speak to Someone Who's been There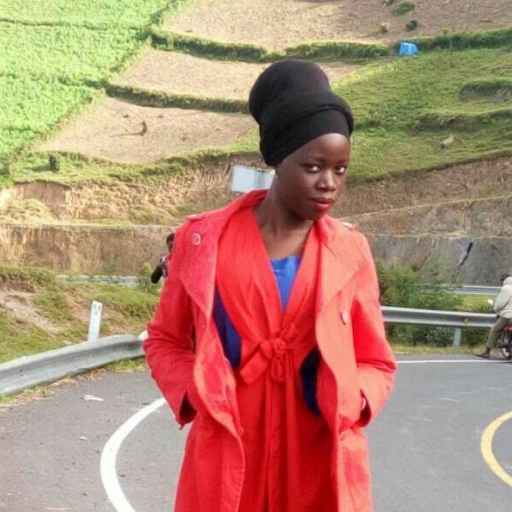 Amagoro Sharon
Itinerary Planner/Travel Writer
---
Start Planning your tailor-made trip by calling/mailing one of our Specialists on
[WhatsApp](+256) 779-820-753
Email: Kabirasafaris@gmail.com trips@kabiraugandasafaris.com
3. What is the best Tour in Kenya?
With several customized tours to Kenya it may get daunting to choose which trip suits you. Our selection of affordable Kenya safari tours allows you to experience an array of the Kenyan wildlife in their national parks and reserves.
Discover Kenya's wildlife, cultures and landscape with very knowledgeable local tour guides for a personalized true Africa safari experience.