12 Days Kenya Safari (Exclusive Kenya Wildlife Tour)
Explore Magical Kenya for 12 Days on Safari (12 Days Kenya Safari) and experience the liveliness of African jungles. These Genuine 12 days Kenya safari includes visits to Masai Mara National Reserve, Lake Naivasha, Olpejeta, Mount Kenya, Aberdare National Park, Amboseli National Park, Tsavo West, and East then finish your safari with a beach holiday in Mombasa. This is a private safari available all year round and can be booked at very affordable costs.

Maasai Mara National Park Safari
Highlights of the 12 Days Kenya Wildlife Safari
Itinerary Details of the 12 Days Kenya Safari
Day 1: Nairobi to Masai Mara National Reserve
Pick up at 0730hrs and depart to Masai Mara National Reserve. You will arrive at Masai Mara in time for check-in for lunch and an afternoon game drive. Famous Masai Mara, the great plains for the concentration of different wildlife and also a home of the Big cat.
The Reserve is known for Millions of Great Wildebeest migration which migrate from the Serengeti ecosystem through the Mara River to the Masai Mara National Reserve in the month of July to Early October.
Day 2 & 3: Masai Mara National Reserve/ wildebeest migration experience
Two full days spent game viewing on studded grassland and rolling hills Masai Mara. The famous Mara is renowned for its great herds of game, black-maned lions, leopard, cheetah, the great migration of wildebeest, and zebras but also contains numerous elephants and virtually every type of wildlife to be found in Kenya. Enjoy the popular Masai Mara for two days and have higher chances of seeing all the dramatic scenes of the wildebeest migration.

An Adventure in the Masai Mara
Day 4: Masai Mara National Reserve to Lake Naivasha
Have your early breakfast, then depart to Lake Naivasha. Upon arrival, you will have your lunch at the camp, a short siesta rest by the pool. In the afternoon, you will have an optional boat-ride at around the Lake and also visit the crescent island. Dinner and Overnight at a lodging facility of your choice.
Day 5: Lake Naivasha to Ol pejeta Conservancy
Today, you will have a morning hot breakfast as you check-out. Thereafter, you will leave Lake Naivasha driving slowly through tropical highlands to arrive at Thompsons Falls in time for lunch at Panari Resort. After lunch, you will drive to Ol pejeta conservancy to arrive in time for an afternoon game. Dinner and overnight at the camp.
Day 6: Mount Kenya
Morning and Afternoon game drive in Mount Kenya Park, Later dinner and overnight.
Day 7: Mount Kenya to Aberdare National Park
After breakfast, you will check-out of the camp with a game drive en-route to Aberdare National Park. Arrive at Aberdare in time for lunch and afternoon game drive until late evening.

ABERDARE NATIONAL PARK
Day 8: Aberdare National Park to Amboseli National Park
You will leave early to Amboseli after breakfast as today is a long drive. Stopover for lunch will be at a restaurant located along Mombasa Road. Arrive Amboseli with a game viewing en-route to your camp. Dinner and Overnight at the campsite.
Day 9: Amboseli National Park
Today is a full day game drive with picnic lunch. Enjoy an extensive game drive within the park exploring different animal species. Swampy area located alongside the side observation hill makes it a unique place as you observe elephants and buffaloes wallowing in the muddy area. In the evening it's a great time to catch a view of Mount Kilimanjaro when the weather is clear.
Day 10: Amboseli National Park to Tsavo West National Park
Wake up for an early breakfast and then check-out of your camp. Have a morning game drive en-route to Tsavo west National Park. Enter Tsavo West National Park through Chyulu gate with a great scenic view of Shetani Lava and volcanic hills of Chyulu.
Arrive in time for lunch at your camp. In the afternoon enjoy a game viewing with a visit to Mzima Spring and rhino sanctuary.
Day 11: Tsavo West National Park to Tsavo East National Park

KENYA – Tsavo West National Park
Leave Early in the morning at 0800hrs leave for Tsavo East National Park, which is renowned for its large number of elephants and the famous "man-eating" lions. We will then arrive at your lodge/camp, where you will check-in and have lunch.
In the afternoon you will experience an afternoon game drive in the Park by visiting the Aruba dam.
Day 12: Tsavo East to Mombasa
An early morning game drive allows further exploration of this great park. The Park has a large number of birds estimated to be over 500 species. After breakfast depart for Mombasa/Nairobi arriving early afternoon. This safari ends in Mombasa or Nairobi depending on your preference. The visit to Mombasa can be added for those that desire as it gives time relax on the beaches.
End of 12 Days Kenya Safari
Magical Kenya Safari Packages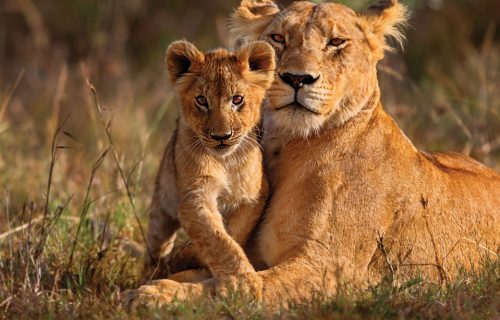 3 Days Masai Mara safari itinerary/3 days 2 nights masai mara safari is a guided safari from Nairobi on a budget or luxury package for 3 days and 2 nights.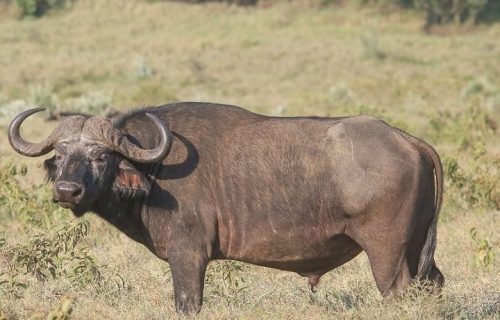 4 Days Masai Mara safari itinerary is a guided safari from Nairobi on a budget or luxury package for 4 days and 3 nights. Booking a 4 days Masai Mara safari from Nairobi.
Inside Amboseli National Park Kenya
Amboseli National Park was formally known as Maasai Amboseli Game Reserve. The Amboseli National Park is located in the southern part of Kenya in Kajiado South Constituency in Kajiado County.  Amboseli was set aside as the Southern Reserve for the Maasai in 1906 but returned to local control as a game reserve in 1948. Gazetted a national park in 1974 to protect the core of this unique ecosystem, it was declared a UNESCO site in 1991.
Amboseli National Park stretches on a total land area of 392 square kilometers and forms the unfenced core of an 8,000 km2 ecosystem that includes large tracts of Maasai community land both in Kenya and across the border in Tanzania. Amboseli lies at the northern base of Kilimanjaro and, clouds permitting, it offers a tremeendous opportunity to photograph plains wildlife below the snow-capped peak of Africa's tallest mountain. Discover More
What is Maasai Mara famous for?
Maasai Mara National Reserve is one of the most famous and important wildlife conservation and wilderness areas in Africa, the reserve is world-renowned for its exceptional populations of lion, African leopard, cheetah, and African bush elephant.
The Reserve is also home to all the African Big Five animals that can be spotted all year round. The reserve is the only protected area in the country that habituates the indigenous black rhinoceros that are unaffected by translocations and has one of the large populations in Africa.
The Mara is home to a variety of birdlife and harbors over 470 bird species, many of which are migrants, with almost 60 species that are raptors. The most commonly spotted include vultures, marabou storks, secretary birds, hornbills, crowned cranes, ostriches, long-crested eagles, African pygmy-falcons, and the lilac-breasted roller, thus a good destination for birding in Kenya. Discover More