African Wildlife Safari Tours and Packages (2022-2023)
African Wildlife Safaris-Kabira Safaris Africa organizes Wilderness Safari Packages in Africa at a Budget & Affordable Cost, We've listed the best African Wildlife safaris to suit every traveler. African Wildlife Safaris – Africa's open plains boast some of the world's most majestic animals. Truthfully, few places on earth can provide a wildlife spectacle quite like the one found on this continent. It's the best place for discovering beasts in their natural habitat. Learn more about what you'll see on an African wildlife safari.
We've listed the Genuine African Wildlife safaris to suit every traveler, whether it's your first or third time in Africa, or whether you're traveling on a Budget or in Luxury or even Midrange.
Discover the best countries for your Wilderness Africa Safari
Kenya Wildlife Safari Packages
When it comes to Africa Safari trips, Kenya Safari Tours (Kenya Safaris) is one that should be part of the bucket list.  Kenya is magical and worth visiting with stampeding herds of wildlife, diverse cultures, numerous birds including the pink flamingos, the majestic Mount Kenya, and a lot more. With over a million wildebeest in the Masai Mara Game Reserve, the Maasai culture, and big cats in the sweeping savannah plains, experience the magic for yourself on a Kenya safari.
Tanzania Wildlife Tour Packages
Explore Best Tanzania Safari Tours, Costs on Budget, and Luxury Tanzania Safaris Tour Packages to Serengeti, Ngorongoro Crater, Lake Manyara National Parks. Tanzania Safari Holidays. 2021 Tanzania Safaris Tour Packages at Budget & Luxury Cost to Tanzania Safaris Parks Serengeti with Best Tanzania Safari Company
Speak to Someone Who's been There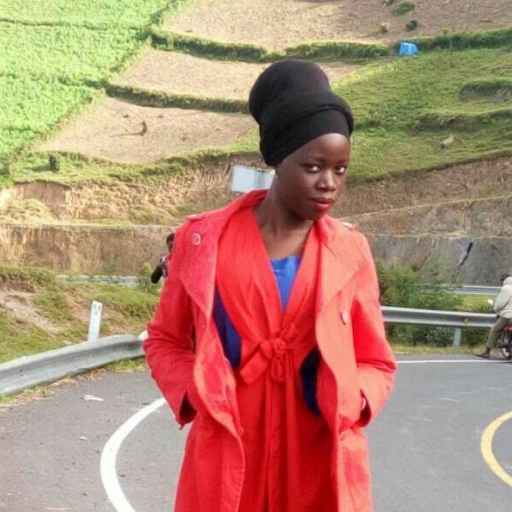 Sharon
Itinerary Planner/Travel Writer
---
Start Planning your tailor-made trip by calling one of our Specialists on
(+256) 779-820-753
[WhatsApp]
Rwanda Wildlife Safari
Rwanda Wildlife Tours Safaris is one of the top safari activities for Rwanda tourism in the savannah Wilderness plains.  Wildlife safaris contribute a lot to Tourism in Rwanda accounting for 16 and 20 percent of total local and foreign direct investment respectively over the last 10 years.
Wildlife tours in Rwanda are one of the key attractions in the country with several big cats and wild species. Though Rwanda tours may not seem the classic African wildlife safari destination, in the east of the country is the scenic Akagera National Park that is worth exploring.
Uganda Wildlife Safari
Uganda Wildlife Safari Prices Tours – Luxury Wildlife Safari Tours in Uganda. Uganda Wildlife Safaris i.e. Big Five Game which is the Buffaloes, Lions, Rhinos, Elephants, and Leopards. Uganda Wildlife Tours Safari can be in the 10 National Parks or sanctuaries and Wildlife reserves.
Uganda Wildlife safaris tours are a popular safari activity in Uganda for wildlife viewing in the best Uganda wildlife tours safaris destinations. Wildlife in Uganda includes the Big Five games which are the Buffaloes, Lions, Rhinos, Elephants, and Leopards.
What do you want to see the most on African Wildlife Safaris?
The Big Five
For most people going on an African safari, dreams are made of lions roaring in the wilderness, lithe leopards going in for the kill, elephants marching along marshy banks, African buffalo grazing on grass and fleeting glimpses of rhinos. There are many destinations throughout Africa where these dreams are brought to life in vivid ways.
The Great Migration
The Great Migration is an annual event where millions of wildebeest, zebra and antelope make their way from the plains of Serengeti to Masai Mara. Many wildlife enthusiasts hope to witness this incredible sight. To maximise your chances of seeing the migration, plan your African safari according to the seasonal movements of the animals!
The Flamingos
Lake Natron is a fascinating waterbody. While the algae found in the shimmering lake is harmful to many animals and the high concentration of minerals found in the waters can burn human skin, flamingoes have adapted to the conditions and found a way to thrive here. You'll find millions of lesser flamingoes hanging out in the serene waters of Lake Natron.