Uganda Wildlife Safaris. Places for Wildlife Tours in Uganda
All-inclusive Uganda Wildlife safaris tours are a popular safari activity in Uganda for wildlife viewing in the best Uganda wildlife tours safaris destinations. Wildlife in Uganda includes the Big Five game which is the Buffaloes, Lions, Rhinos, Elephants, and Leopards.
A wildlife safari tour in Uganda can be in the 10 national parks or sanctuaries and wildlife reserves.
Uganda Wildlife Safaris is without a doubt one of the most undertaken safari activities for game viewing. Uganda is a unique African tour destination with a mix of the savannah as well as forest wildlife species a reason for many Uganda safaris tours. 
With the reintroduction of Rhinos into the country, Uganda is host to the sought-after big five wild animals Buffaloes, Rhinos, Lions, Leopards, and Elephants.
Tracking Rhinos is only possible at the Ziwa Rhino Sanctuary which is just 170 Km from Kampala-Uganda's capital. 
Tree-climbing lions, primates like chimpanzees and golden monkeys, Mountain gorillas, the numerous Buffaloes, and endemics like the Dik Dik (smallest antelope) make the highlight of any Uganda wildlife safari.
Best Uganda Wildlife Tour Itineraries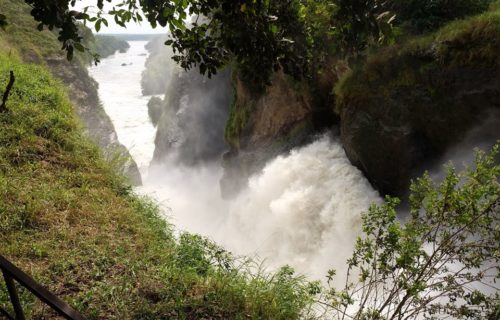 3 Days Murchison Falls safari in Uganda is a Uganda safari in Murchison Falls National Park, Uganda's largest and oldest safari park. An affordable and activity filled is this 3 Days Murchison Falls wildlife safari including Rhino tracking, wildlife tours and chimpanzee trekking.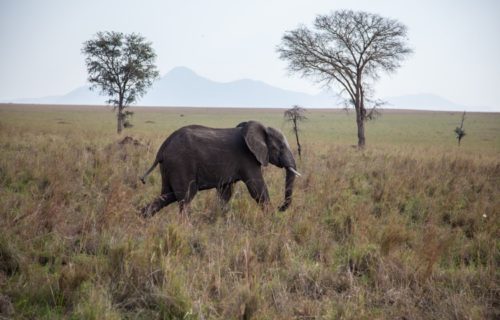 4 Days Kidepo Wildlife Safari is a 4 days safari to Uganda's Kidepo Valley National Park dubbed the "true African wilderness". Kidepo Valley National Park is such a unique destination, almost "untouched" and so scenic sitting within a valley surrounded by several mountains.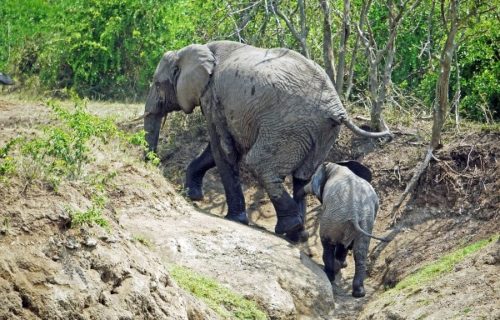 4 Days Queen Elizabeth National Park Wildlife Safari is a 4 days wildlife safari in Uganda to Queen Elizabeth National Park famed for tree climbing lions. In the 4 Days, you have a wildlife tour through the savannah plains with game drives and boat cruise.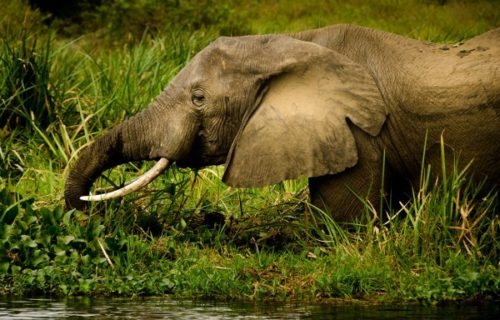 2 Days Murchison Falls safari Uganda is a short trip to the oldest and largest (3,840 sq km) safari park in Uganda – Murchison Falls National Park in just 2 days. 2 Days Murchison Falls Safari.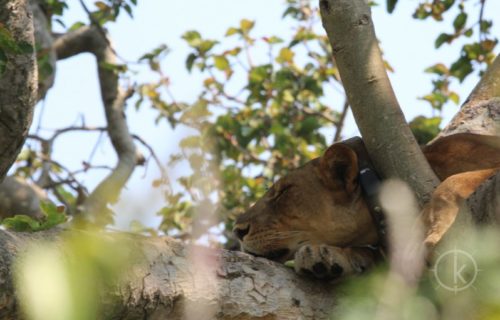 2 Days Queen Elizabeth safari is two days wildlife safari in Uganda to Queen Elizabeth National Park for a boat cruise and game drive. 2 Days Safari to Queen Elizabeth National Park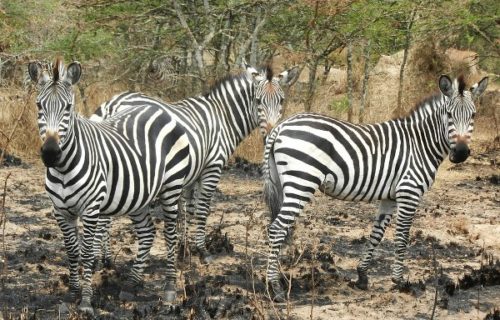 2 Days Lake Mburo National Park tour is a short tour with an overnight stay at Lake Mburo National Park, Uganda's closest savannah park from the capital-Kampala.
What we'll cover in this Uganda Wildlife Tours' article
Speak to Someone Who's been There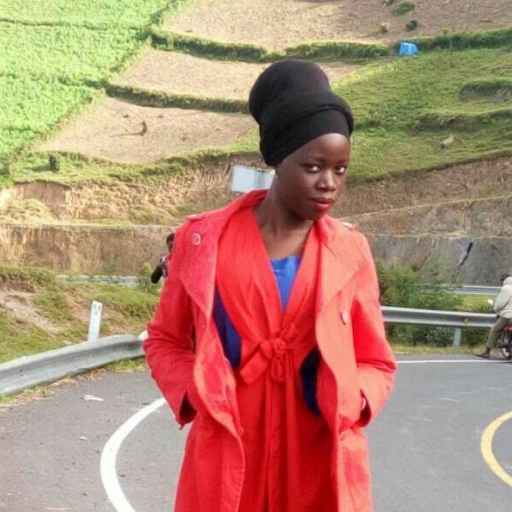 Sharon
Itinerary Planner/Travel Writer
---
Start Planning your tailor-made trip by calling one of our Specialists on
(+256) 779-820-753
[WhatsApp]
Wildlife in Uganda
Uganda animals include about 345 mammal species distributed among the savannah and forest habitats throughout the country. Mammals within the boundaries of Uganda also include the East African and West African species. 
On Uganda wildlife tours, possible wildlife sightings include but are not limited to the Lions leopards, African Buffaloes, White Rhinos, Elephants, Zebras, Dik Dik, Elands, waterbucks, Oribis, Topis, African Bush Elephants, Rothschild Giraffes, Ugandan Kob, Sitatungas, Red and Blue Duikers, Bushbucks, Warthogs, Bush Pigs, Giant Forest Hogs, Common Warthogs, Baboons and many more
Carnivorous animals in Uganda include the Leopards, African golden cats, different mongooses, Servals, cheetahs (only in Kidepo Valley National Park) and two species of otter.
Some of the primates in Uganda include the Chimpanzees, several species of Central Africa monkeys like the Ugandan Red Colobus (colobus comes from a Greek word "mutated" since these monkeys don't have thumbs), Uganda Mangabey, and L'Hoest's Monkey. 
Other primate species include the blue monkey, black-and-white colobus, Patas monkey and the Golden monkeys – only found in Mgahinga Gorilla National Park in Uganda.
To note about Wildlife in Uganda: (Facts about Uganda Wildlife)
Hippopotamus and Nile crocodiles are some of the aquatic wild species that can be seen in national parks of Queen Elizabeth National Park and Murchison Falls National Park. 

Tree climbing lions are in the Ishasha sector of

Queen Elizabeth National park

The highest population of Buffaloes about 6000 is in

Kidepo Valley National Park

with lots of sightings in most parts of the park.

Rothschild Giraffes that are about 5.90 m tall are found in Murchison Falls National Park, Kidepo valley National Park and

Lake Mburo National Park

. They are known as the Rothschild Uganda Giraffes. 

Uganda is blessed to be home to the world's smallest antelope, the Dik Dik endemic to Kidepo Valley National Park.
Zebras can only be seen at Lake Mburo National Park and Kidepo Valley National Park. The two species are different Burchell's Zebras are in Kidepo Valley National Park whereas Plains Zebras are in Lake Mburo National Park.
All of these important points (facts) about Wildlife in Uganda are helpful in choosing your Uganda wildlife tour depending on what you would love to see.
What is the Best time for Wildlife Safari Tours in Uganda?
The best time for a wildlife safari in Uganda is during the 2 dry seasons the time in the months of December – February and June – September. The rains are light or much less during this time and therefore roads are passable, grass is shorter and therefore scenery and photography clearer.
Uganda is an all year round safari destination and therefore you can choose to go for your wildlife safari Uganda at any time. For national parks like Kidepo Valley National Park the months of June to September that are the dry season in other parts of the country are a rainy season in the park. All the other months of the year are good to visit.
What to avoid while visiting any Wildlife safari park in Uganda
Always don't make campfires in the park unless in designated areas

Pets are not allowed in any Uganda wildlife safari parks

Littering the wildlife park is prohibited

Any kinds of fire arms and ammunitions are not allowed in the parks

Picking or destroying any flower or vegetation in the park is not allowed
What are the best parks to visit on Uganda Wildlife Safaris?
With the diverse wildlife species in Uganda, choosing the best parks to visit is key in creating great memories on your trip. Here are the most popular parks for Uganda wildlife safaris;
Kidepo Valley National Park Uganda
Dubbed the true African wilderness with its beauty that has mostly gone unnoticed as stated by CNN Travel. Kidepo Valley National Park is a perfect wilderness to visit on any safari in Uganda.  
The park is about 1,442 sq. km, hosting about 77 mammal species, 475 bird species several reptiles and flora. The Dik Dik (smallest antelope), cheetahs, ostriches, Karamoja Apalis are endemic to Kidepo Valley National Park. Learn More
Lake Mburo National Park Uganda
Lake Mburo National Park is the closest safari park of Uganda from Kampala -Uganda's capital. This is the best national park for walking safari in Uganda since the park has no known carnivores, a reason its dubbed whispers of the wild.
Walking safaris, cycling, quad biking, horse riding game drives, boat cruise and bird watching are the best activities in the park. Lake Mburo National Park covers about 370 sq km underlined by ancient pre cambrian rocks hosting about 350 bird species and 68 mammal species. Learn More
Queen Elizabeth National Park Uganda
Covering 1,978 sq. km, Queen Elizabeth National Park is the second popularly visited Uganda safari park popular for the tree climbing lions. The park is divided by the equator line and home to over 95 mammal species.
Extending from Lake George in the north-east to Lake Edward in the south west, the park has the highest concentration of bird species. About 600 bird species are known to be within the boundaries of the park, a total nowhere else in any national park in Uganda. With the numerous wildlife and bird species, this is a true medley of wonders. Learn More
Murchison Falls National Park Uganda
Murchison Falls National park safaris are the most popular short wildlife tours in Uganda taken on 3 days and 2 days trips. Murchison Falls National Park is Uganda's oldest and largest safari park covering 3,840 sq. km and home to the worlds' most powerful waterfalls-Murchison Falls.
Murchison Falls National Park offers wildlife tours with about 76 mammal species including Elephants, Buffaloes, Lions and Leopards. Almost 450 bird species can be seen in the park. Aquatic species, butterflies, reptiles and many more are also in the park. Learn More