Uganda Safari Activities and Uganda Experiences
Uganda Safari activities are what make the whole Uganda safari experience memorable with safari activities in Uganda that suite any kind of traveler in the different national parks as well as conservation areas. 
A Uganda safaris can be a fun filled lifetime memory, relaxing and soul soothing as you you have an authentic African safaris tours encounter like no other. Safaris activities in Uganda are what make the whole experience different with a feel of the true aliveness in the wild. 
Planning a safaris to Uganda with the best activities is the most rewarding way of having a memorable tour in the country. We would never want any traveler to miss out on the amazing Uganda safaris activities from around the country and therefore here is the latest information on the most interesting activities.
The top 10 activities that any traveler should include on their safari to Uganda.
Mountain Gorilla trekking
Chimpanzee tracking
Bird watching 
White water rafting 
Cultural tours to the different cultural sites and communities 
Golden monkey tracking in Mgahinga Gorilla National Park
Hiking trips 
Wildlife viewing / game viewing on game drives
Boat cruises / canoeing
Kampala city tour
For each of the top safari activities in Uganda and much more here is a detailed explanation on where each activity is done, when the best time is, how it is done and proposed Uganda tour packages with a free quote on request.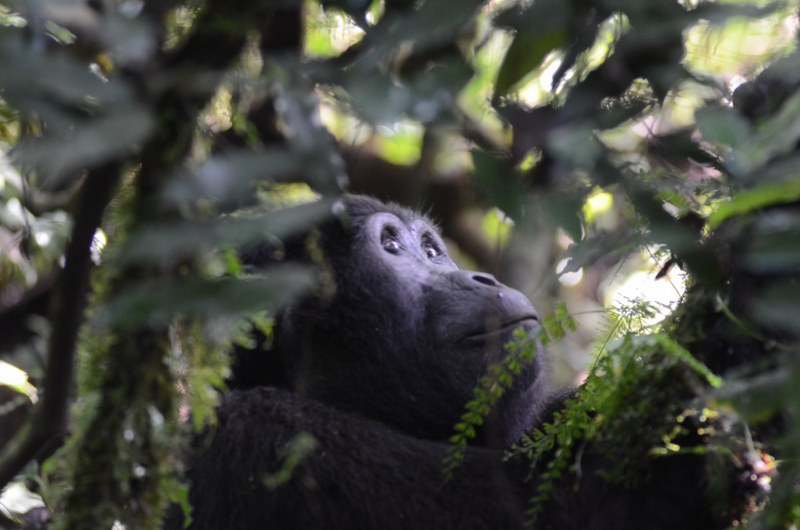 Gorilla trekking safaris in Uganda, Uganda Gorilla Treks tours in Bwindi & costs
Gorilla trekking in Uganda is a top Uganda safari activity with the country hosting more than half of the remaining Mountain Gorillas. There are many frequently asked questions about Mountain Gorillas, trekking, habituation, cost, recommended itineraries, best time and many more.
Kabira Safaris & Tours Ltd. offers the latest information on all the relevant and must know facts about Uganda gorilla trekking safaris. Whether you would love to keep in the know or want to plan your next trip, here is the most important information on gorilla trekking in Uganda. Learn More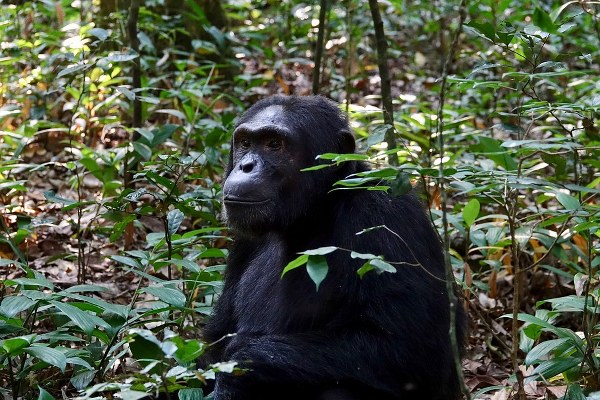 Chimpanzee trekking in Uganda for best chimp tracking safaris Uganda
Chimpanzee trekking in Uganda is one of the top activities on Uganda safaris in search of man's closest primates. Africa has 21 countries with chimpanzees and Uganda chimpanzee trekking safaris experiences are the best since the country has the highest chimp population. 
There several chimpanzee trekking natural habitats in Uganda as well as 1 chimpanzee sanctuary at Ngamba Island known as Ngamba Island Chimpanzee Sanctuary. About 5000 chimpanzees are in Uganda and tracking them in their natural habitat is an amazing experience. Learn More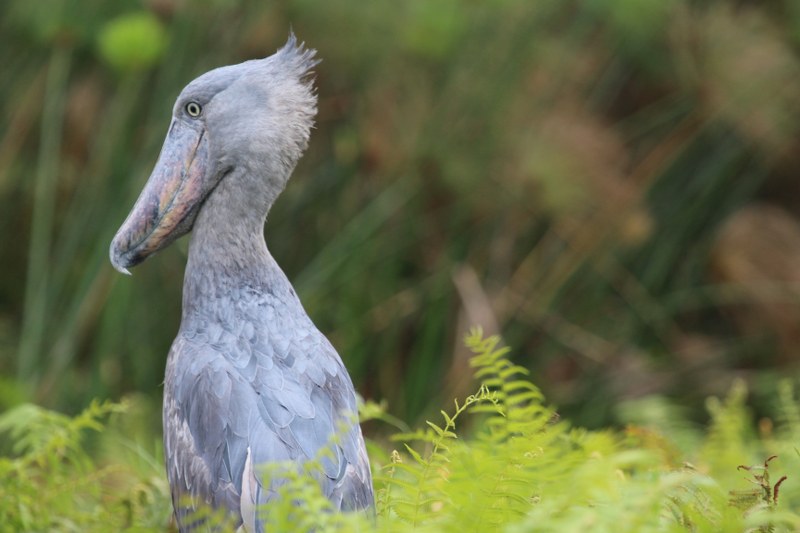 Uganda birding safaris tours for birding Uganda's top bird-watching spots
Birding Uganda Safaris is a top choice for many avid birders on Africa birding tours because of the over 1,070 bird species confirmed bird species in Uganda. This number of bird species makes Uganda host to almost half of the bird species in Africa.
Birding tours Uganda offer birding opportunities in the different habitats including forests, swamps/wetlands, savannah parks and water bodies. With a well planned Uganda birding safari itinerary, birders can spot all kinds of bird species from the Albertine rift endemics to the predominantly Central African bird species in Semliki National Park. Learn More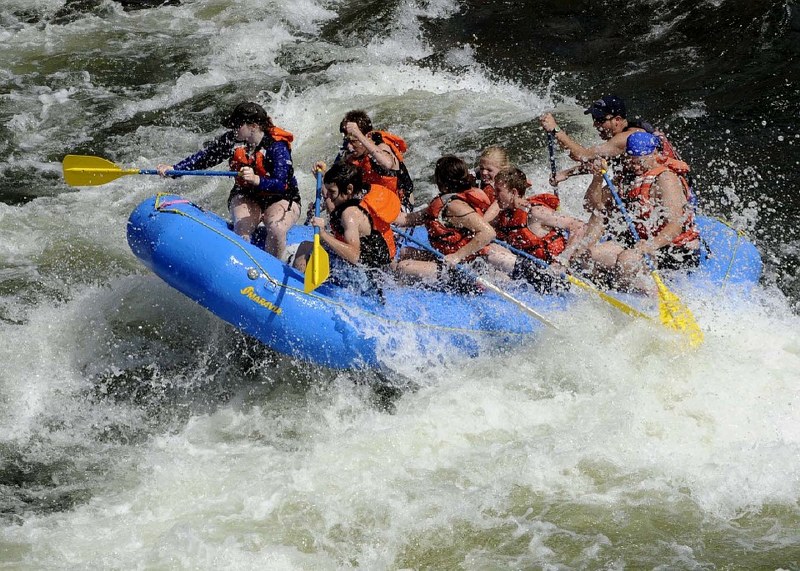 White Water Rafting in Jinja source of the Nile River Uganda
The Nile River at Jinja is home to the world's finest grade 5 white water rafting as well as other adventure activities. The Nile river is the world's longest river and Jinja in Eastern Uganda is home to the source of the mighty Nile River.
For any adventure traveler on Uganda safaris, white water rafting at the source of the Nile River in Jinja is the best adventure sport. The rafts on the Nile River explodes its volumes of white water through huge walls and drift through flowing with rapids northwards. 
White water rafting is a challenge of a kind that will keep your adrenaline high and your hurt pumping as you rafting on the waves and of course expected anything including getting into the water. 
Whether for first time adventurers or experienced travelers on safaris in uganda, this is a great activity to involve in your Uganda safari itinerary. There different levels of white water rafting in Jinja depending on how frightened you can get, here is a highlight of the latest. Learn More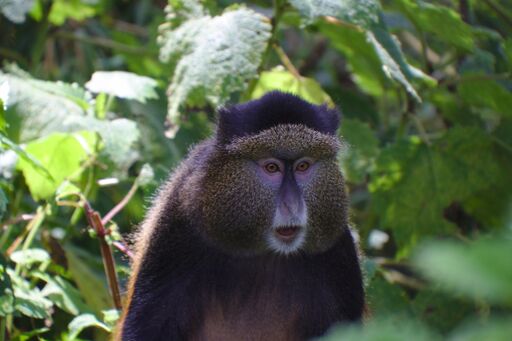 Golden Monkey Tracking Uganda endemic to Mgahinga National Park
Golden monkey tracking in Uganda is one of the popular primate tracking safaris in Uganda searching for the rare golden monkeys restricted to the Virunga Volcanic Mountains. The golden monkey (Cercopithecus Kandti) is a primate species of the Old World Monkey listed as endangered on the IUCN Red List. 
Formerly the golden monkeys were thought to be a subspecies of the blue monkey (Cercopithecus mitis) however the golden monkey has a golden patch on the upper flanks and back. Golden monkeys live within the bamboo on the virunga mountains. Learn More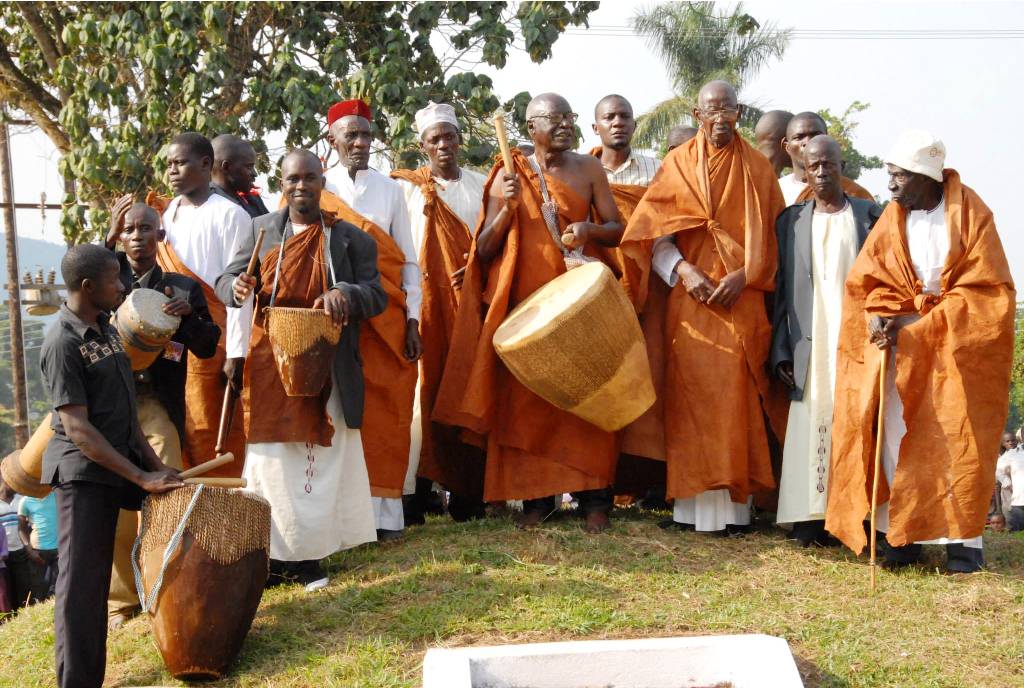 Uganda Cultural Tours for best Cultural Safaris in Uganda or Cultural Tours in Uganda
Uganda is culturally diverse with unique cultures in each region of the country.  Uganda cultural tours are the best way of understanding the traditions of the people who call Uganda home. Cultural tours in Uganda offer an experience of the different people of Uganda through music, dance, drama and much more.
Many tourists on Uganda safaris have visited the Batwa pygmies in south western Uganda in the foothills of Bwindi Impenetrable National Park in Rushaga, Mgahinga Gorilla National Park and Semliki National Park. The Batwa pygmies are a small tribe that formerly lived in the forest with Mountain Gorillas. Learn More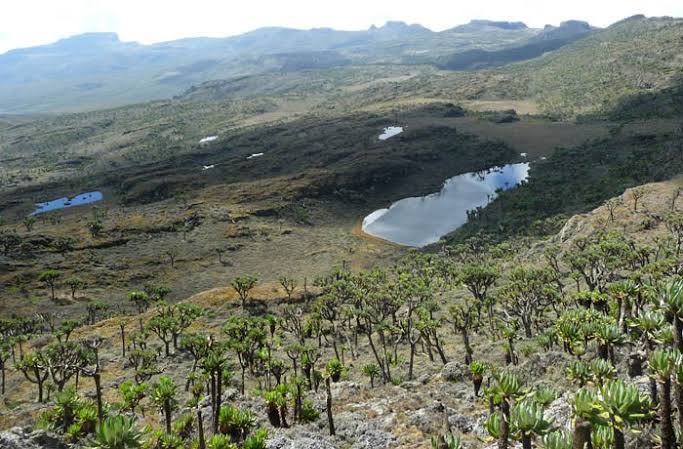 Hiking Safaris in Uganda Best Mountain trekking Safaris Uganda
Hiking safaris in Uganda or mountain climbing safaris in Uganda sometimes referred to as nature walking safaris are popularly undertaken as hikers go trekking to the Rwenzori Mountains, Volcano climbing and Mount Elgon.
Uganda is an all inclusive safari destination with a hiking spot for all kinds of hikers depending on your hiking ability. Uganda hiking tours are a great way to see the several flora species, butterflies and different vegetations spread across the different altitudes. Learn More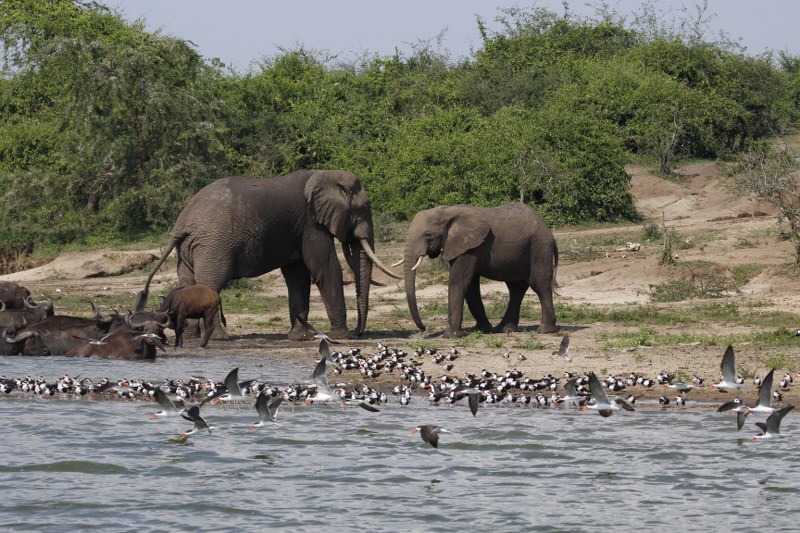 Uganda wildlife safaris to top wildlife safari parks in Uganda, wildlife safari in Uganda
Uganda wildlife safaris are with no doubt one of the most undertaken safari activity for game viewing. Uganda is a unique Africa tour destination with a mix of savannah as well as forest wildlife species a reason for many Uganda safaris tours. 
With the re introduction of Rhinos into the country, Uganda is host to the sought after big five wild animals that are the Buffaloes, Rhinos, Lions, Leopards and Elephants. Tracking Rhinos is only possible at the Ziwa Rhino Sanctuary which is just 170km from Kampala-Uganda's capital. 
Tree climbing lions, primates like chimpanzees and golden monkeys, Mountain gorillas, the numerous Buffaloes and endemics like the Dik Dik (smallest antelope) make the highlight of any Uganda wildlife safari. Learn More