Uganda Birding Safaris (Totally Guided Bird Watching Tours)
The Free Informative Guide on Uganda Birding Safaris & Trips is Guided Uganda bird-watching tours. Birding destinations in Uganda are unmatched with several Birds in Uganda with forest, savannah, water, and several bird species.
The Informative Guide on Uganda Birding Safaris: Learn More about Birds in Uganda
The most thorough Guide – Uganda Birding Safaris Tours. Find untapped, high-qualitative content by Kabira Safaris and Tours about Birds in Uganda. Birding Uganda Safaris top choice for many avid birders on Uganda bird-watching tours because over 1,070 bird species are confirmed bird species in Uganda.
This number of bird species makes Uganda host almost half of the bird species in Africa. Uganda Birding Tours offers birding opportunities in different habitats including forests, swamps/wetlands, savannah parks, and water bodies. With a well-planned Uganda birding safari itinerary, birders can spot all kinds of bird species from the Albertine rift endemics to the predominantly Central African bird species in Semliki National Park. 1 out of the over 1,070 bird species in Uganda is endemic to the country and therefore cannot be seen anywhere else in the world.  The Fox's Weaver is a species of the family Ploceidae found in the districts of Kumi and Soroti within moist savannah in seasonally wet or flooded lowland grasslands.
Uganda has a national bird and this is the Grey Crowned Crane (Balearica Regulorum) symbolized on the Uganda national flag. It can be spotted in Murchison Falls National Park.
One of the bird species endemic to Africa is the "prehistoric" Shoebill Stork and Uganda is host to this bird. It's a sought-after species on birding safaris that can be seen at Mabamba wetland and Murchison Falls National Park.

"Majestic Shoebill" – Amazing Birding in Mabamba Swamp and Entebbe, Uganda
Uganda Birding Safaris & Tours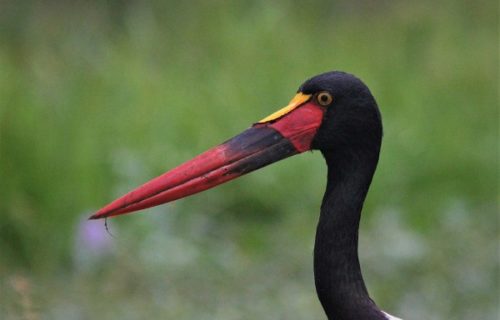 14 Days Uganda Birding Safari & Wildlife Tour is 14 Days Bird Watching Tour in Uganda for forest and Albertine rift endemics birding alongside Gorilla trekking. Birding Safari in Uganda is for avid birders who would love to go birding as well as take a Gorilla tour.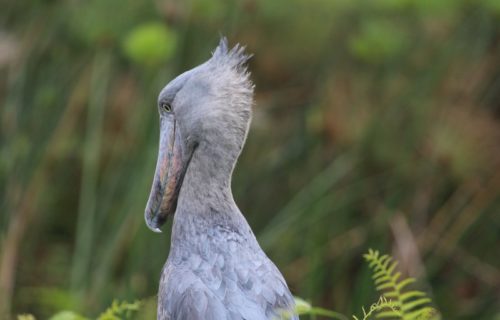 1 Day Mabamba swamp bird watching tour is a day tour excursion for birding in the Mabamba wetland on the shores of Lake Victoria. This is a birding safari in Uganda in search of the shoebill stork which is one of the elusive bird species in Africa.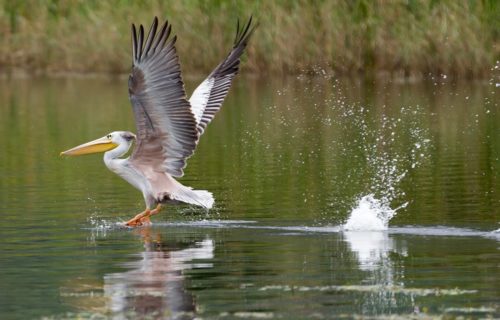 10 Days Uganda Birding Safari & Gorilla Trekking is such a worthwhile Bird Watching Tour in Uganda well combined with wildlife tours and Mountain Gorilla Trekking. Uganda Birding Safari is worth undertaking with the chance to see very many bird species.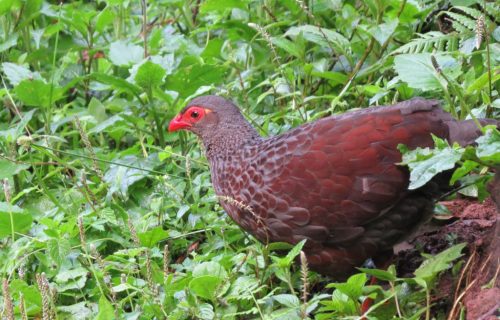 10 Days special Albertine Endemic birding Uganda and primate tracking itinerary is most suitable for those interested in searching for the Albertine rift endemic bird species combined with primate tracking.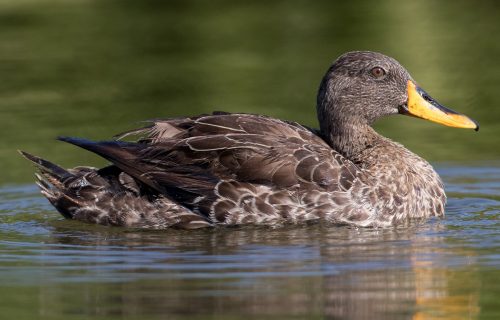 12 Days Uganda birding safari itinerary is best for a combined birding safari, primate tracking, and wildlife safari. Bird watching during this safari includes a visit to the Mabamba wetland. Bird watching during this safari.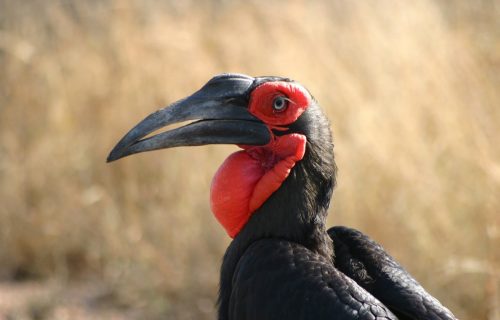 19 Days Uganda Birding Tour focuses on the "must-see" birds of Uganda, though we'll certainly see a lot of widespread spectacular species like Great Blue Turaco, Ross's Turaco, amazing barbets, and so many others.
Uganda is a small but we'll gifted country when it comes to its birdlife, with a checklist of 1087 bird species the country boasts 10% of the world's population species, 50% of Africa's Species, and 70% of East Africa's Species, With one true endemic species (Fox's Weaver) the country has 25 of the 26 Albertine Rift Endemic Species.
Kabira Uganda Safaris emphasizes quality Luxury Birding in Uganda/long Uganda birding safaris from 8 to over 21 days all through the top birding destinations in search of all kinds of bird species in the country. Whether you are an avid or a novice birder, a professional Uganda bird watching tour guide will help all through the long safari in Uganda.
Budget Uganda Birding Tours/Short Uganda birding safaris are bird watching tours in Uganda that last for about 2-8 days to the top birding destinations. There are over 1,060 confirmed bird species in Uganda that birders can expect to see in the boundaries in the country.
Speak to Someone Who's been There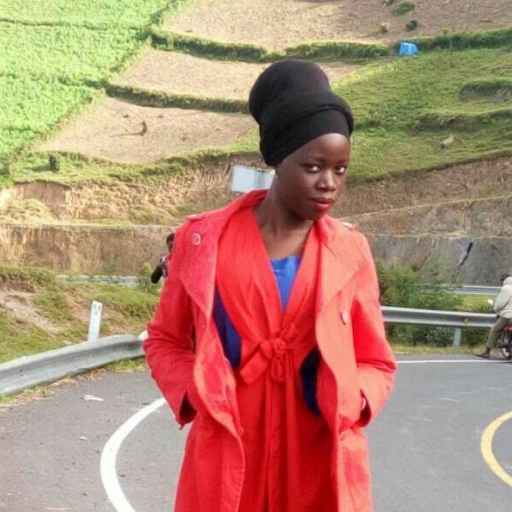 Amagoro Sharon
Itinerary Planner/Travel Writer
---
Start Planning your tailor-made trip by calling one of our Specialists on
(+256) 779-820-753
[WhatsApp]
How many bird species are in Uganda?
More than 1,065 bird species are known to be in Uganda by September 2019. One of these is endemic to Uganda which is Fox's weaver. Depending on the trip over 600 bird species can be seen on a single Uganda birding safari.
Some of the bird species in Uganda include the Ostriches which are the largest living birds, Greater and Lesser Flamingos, Shoebill Stork, Grey Crowned Crane. The Grey Crowned Crane (Balearica Regulorum) is Uganda's national bird
Little Grebe, Great Crested Grebe, Eared Grebe, Four-banded sandgrouse, Kori Bustard, Denham's Bustard, Black-bellied bustard, Eastern Plantain Eater, Purple Crested Turaco, Senegal Coucal, Dideric Cuckoo, Common Cuckoo.
Albertine rift endemic bird species in Uganda include Handsome Francolin, Rwenzori Apalis, Grauer's Swamp Warbler, Grauer's Warbler, Shelley's Crimson-wing, Rwenzori Turaco, Willard's Sooty Boubou, Stripe-breasted Tit, Grauer's Broadbill, Red-throated Alethe, Dwarf Honeyguide, Black-faced Apalis, Neumann's Warbler, Red-faced Woodland Warbler, Yellow-eyed Black Flycatcher, Rwenzori Batis, Purple-breasted Sunbird, Archer's Robin-chat, Blue-headed Sunbird, Yellow-crested Helmet Shrike, Regal Sunbird, Stuhlmann's Sunbird, Strange Weaver, Dusky Crimson-wing and African Green Broadbill.
Some other birds seen on Uganda birding tours include the Marabou storks, Long Crested Eagle, Black Bee-Eater, Doherty's Bushshrike, Saddle-billed Stork, Green-Breasted Pitta, Standard-Winged Nightjar, Black Breasted Barbet, Bar-tailed Trogon, Chocolate Backed Kingfisher, White-faced whistling-duck, Fulvous whistling-duck, African Spoonbill, Yellow-billed Oxpecker, White-backed duck, Knob-billed duck, Egyptian goose, African green-pigeon, Karamoja Apalis and many more.
Where can a Shoebill Stork be seen in Uganda?
Shoebill Stork (Balaeniceps rex) or shoe billed stork is one of the sought-after bird species endemic to Africa with several spots inhabiting them in Uganda.
The search for the Shoebill Stork is one of the top activities on birding safaris in Uganda. The best spots for where to see the Shoebill Stork include Mabamba wetland, Lugogo swamp in Ziwa Rhino Sanctuary, Lake Mburo National Park, and Murchison Falls National Park. For short Uganda safaris, Mabamba wetland is the best option with just a 1-day trip.

Birding Uganda – Shoebill in Mabamba Swamp
What are the best destinations for Uganda Birding Safaris?
For any Uganda birding tour, choosing the best spots determines the number of bird species you will spot on your bird-watching tour. Here is a list of the top bird-watching destinations in Uganda including those with high bird numbers as well as endemics;
Birding in Semliki National Park. The park is host to a large number of predominantly Central African bird species that cannot be found anywhere else in East Africa. some of the most spectacular bird species on the continent such as the Long-tailed Hawk and Lyre-tailed Honeyguide can be seen here.
Queen Elizabeth National Park has the highest number of bird species with about 600 confirmed to be in the park. This is a population higher than any other park in the country.
Kidepo Valley National Park comes second after Queen Elizabeth National Park with over 470 bird species to be seen on Uganda bird-watching safaris. 60 of these bird species are not recorded anywhere else in the world.
Bwindi Impenetrable National Park through Uganda gorilla trekking safari park is also home to 23 of the 24 Albertine Rift endemic bird species. Best for Albertine rift birding as well as gorilla trekking.
Murchison Falls National Park is home to most of the savannah bird species in Uganda.
Mabamba wetland just close to Kampala is the closest place to spot the Shoebill Stork as well as several bird species including the Papyrus Gonolek.
When is the Best time for birding safaris in Uganda?
With the different habitats, Uganda birding tours can be undertaken all year round depending on the destination. However, the best time for birding in Uganda for most of the destinations is during the months of late May to September. 
Uganda has 2 seasons in the south, the dry season being June –August and December – February and the rainy season March-May and September – November.
To the north, late March-early November is the wet season, and November – March is the rainy season. None of these weather conditions is extreme and birding safaris can be done any time. birding destinations in Uganda
What to pack for Uganda birding safari tours
Avid birders know the basic requirements for any bird watching tour in Uganda and this could just be a reminder. However, for seasonal birders or first timers, here is what you need to pack for your birding tour Uganda;
Carry an updated field guide book or tablet with the Uganda bird list. It helps as you tick off what you see.
Carry good quality binoculars and other critical accessories for photography.
Carry a high quality camera, batteries, memory card and its cleaning equipments
Carry a small field bag or back pack for packing either lunch or drinking water for the birding tour.
Pack necessary field clothing like long trousers and shirts
Carry the right shoes
Pack insect repellent and sunscreen for protection from bites.