Uganda Birding Trip Reports – Uganda Bird Checklist
Uganda is a small but we'll gifted country when it comes to its birdlife, with a checklist of 1087 bird species the country boasts 10% of the world's population species, 50% of Africa's Species, and 70% of East Africa's Species, With one true endemic species (Fox's Weaver) the country has 25 of the 26 Albertine Rift Endemic Species like the Rwenzori Turraco, Rwenzori Nightjar, Strange Weaver, Handsome Francolin, Yellow-eyed Flycatcher, Rwenzori Batis among other species.
The same country still boasts 27 different Congo special species that overlap to Semuliki from Ituri Forest like the Maxwell's Weaver, Crested Malimbe, Grants Bluebill, Pale-fronted Nigrita, while on a bird-watching trip you expect to see different habitats and that means you can see Savannah, Higher Altitude, Forest, Woodland and swamp species, the country remains one of the few countries where you can see 5 different bird species per square Kilometer.
Lastly, depending on the migratory time, the country remains a bird migratory route and destination for the parallactic migrants. So there is a reason for you to visit the country for a true birding memory.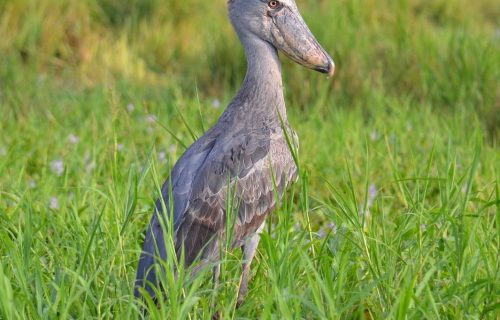 14 Days Uganda birding safari & wildlife tour is 14 Days Uganda bird watching Tour for forest and Albertine rift endemics birding alongside gorilla trekking and game viewing.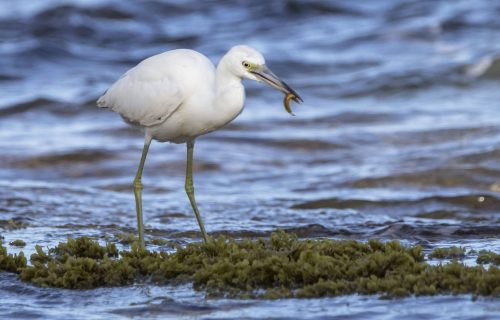 10 Days Uganda Birding Safari & Gorilla Trekking is such a worthwhile Bird Watching Tour in Uganda 10 Days Uganda Birding Safari well combined with wildlife tours and Mountain Gorilla Trekking.