Short Uganda Birding Safaris – Ultimate bird watching tours Uganda to the Top birding destinations in Uganda
Short Uganda birding safaris are bird watching tours in Uganda that last for about 2-8 days to the top birding destinations. There over 1,060 confirmed bird species in Uganda that birders can expect to see in the boundaries in the country. 
Kabira Uganda Safaris offers all birders whether individuals or groups to have a well tailor made short birding safari that meets their expectations in the best or desired spots in the country.
These short Uganda birding tours can be undertaken all year round with a professional bird watching tour guide knowledgeable enough to give you each detail of the birds you come along. 
Your short bird watching tour in Uganda is customized with a price that is inclusive of transport, accommodation (either budget, mid-range or luxury), meals and bottled drinking water.
Some of the bird species in Uganda include the Ostriches which are the largest living birds, Greater and Lesser Flamingos, Shoebill Stork, Grey Crowned Crane. The Grey Crowned Crane (Balearica regulorum) is Uganda's national bird
Little Grebe and Great Crested Grebe, Eared Grebe, Four banded sandgrouse, Kori Bustard, Denham's Bustard, Black bellied bustard, Eastern Plantain Eater, Purple Crested Turaco, Senegal Coucal, Dideric Cuckoo, Common Cuckoo.   
Some other birds seen on Uganda birding tours include the Marabou storks, Long Crested Eagle, Black Bee-Eater, Doherty's Bushshrike, Saddle-billed Stork, Green-Breasted Pitta, Standard-Winged Nightjar, Black Breasted Barbet, Bar-tailed Trogon, Chocolate Backed Kingfisher, White-faced whistling-duck, Fulvous whistling-duck, African Spoonbill, Yellow-billed Oxpecker, White-backed duck, Knob-billed duck, Egyptian goose, African green-pigeon, Karamoja Apalis and many more.
What to pack for Short Uganda birding safaris
Whether short or long birding safaris in Uganda, you need to be well prepared and pack right to have an amazing bird-watching safari.
Before you set out for the trip, of course with all your documents, ensure to double check whether you have the following items to facilitate your short Uganda birding safari;
Carry an updated field guide book or tablet with the Uganda bird list. It helps as you tick off what you see. 
Carry good quality binoculars and other critical accessories for photography.
Carry a high quality camera, batteries, memory card and its cleaning equipments
Carry a small field bag or backpack for packing either lunch or drinking water for the birding tour.
Pack necessary field clothing like long trousers and shirts
Carry the right shoes 
Pack insect repellent and sunscreen for protection from bites.
Short Uganda birding safaris packages
Our expert team is always ready to see you have your dream trip come true and therefore here are sample short birding tours to different spots in Uganda carefully crafted to offer an experience like no other.
Though already tailored, you can reach us with your own preferable trip and we shall be glad to customize it for you;
1 Day Mabamba Swamp Bird watching Tour Uganda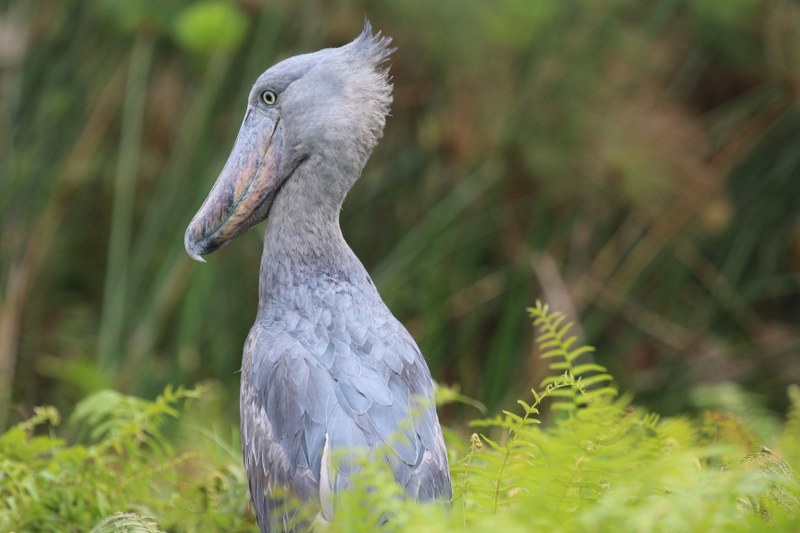 1 Day Mabamba swamp bird watching tour is a day tour excursion for birding in Mabamba wetland on the shores of Lake Victoria. This is a
birding safari in Uganda
in search of the shoebill stork which is one of the elusive bird species in Africa
.
Learn More