Budget Gorilla Tours (How do I see Gorillas on a Budget?)
The Budget Gorilla Tours in Uganda that a traveler can't afford to miss. How do I see Gorillas on a Budget? simply contact Kabira Gorilla Safaris for a Once in Lifetime Adventure. Budget Gorilla Tours in Uganda include the popular 3 Days Gorilla tracking Tour Bwindi, 2 Days Gorilla trekking Tour Uganda from Uganda, 3 Days Bwindi Gorilla Trekking Tour from Kigali, 3 days gorilla tracking flying Tour to Bwindi, and other short Gorilla Tours to Mgahinga Gorilla National Park.
Planning a Budget Gorilla Tour in Uganda is possible all year round, however, depending on the activity to be undertaken always be aware of the best time to go for a short trip. Generally, the best time to visit Uganda is during the dry season, which is in the months of June – August, and December to February, this is also a good time for your short gorilla safaris. Taking a short tour in Uganda is in most cases affordable compared to long safaris in Uganda.
In case you are interested in a single activity which is gorilla tracking, then a short trip is a good option. The number of days for these short gorilla safari itineraries is dependent on where the trip starts and ends. Tours from Entebbe International Airport in Uganda can only spend a minimum of 3 Days because of the long driving distance which is about 10 hrs. The first and last days are reserved for the road drives. You can also take a flight to the park, however, there are no flights that can make it possible to reach the park by 8:00 am which is the start of the trek. Therefore the first and last days are reserved for flights. Trips from Kigali International Airport can last 2 days because the airport is closer to the park than that Uganda.
It takes a drive time of about 4-5 hours to reach the park and this makes it possible to drive back to Kigali after trekking compared to returning to Entebbe. A day tour (1 day) is not categorized under Budget Gorilla Tours/short gorilla tracking Safaris in Uganda because in most cases it's not possible for travelers from either Kigali or Kampala.
The starting time for gorilla trekking is 8:00 am and therefore it is only possible to make it to the park if you have spent the night within the lodges around the park. This makes the distance short and therefore possible to reach the park on time for trekking.

MOUNTAIN GORILLAS in Uganda! Trekking in Bwindi Impenetrable Forest 2022 and Mount Sabyinyo
Budget Gorilla Tours in Uganda
Below are samples of our popular and recommended Budget Gorilla Tours in Uganda that any kind of traveler whether budget, mid-range, or luxury can choose from;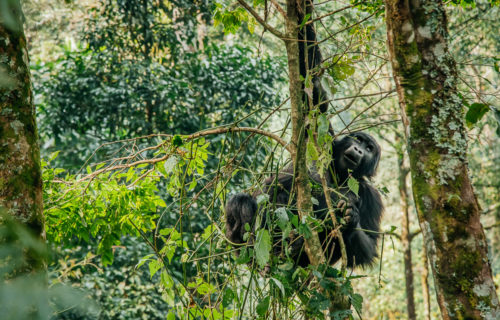 3 Days Budget Gorilla Trekking Safari to Bwindi National Park is a 3 Days Gorilla safari to Bwindi Impenetrable National Park by flight to the nearest airstrip from the park. 3 Day Gorilla tour in Uganda starts and ends in Entebbe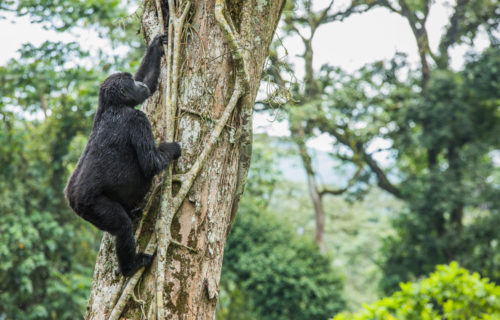 2 Days budget gorilla trekking safari Uganda from Kigali is a Gorilla trekking tour in Uganda starting and ending in Rwanda's Kigali for 2 Days.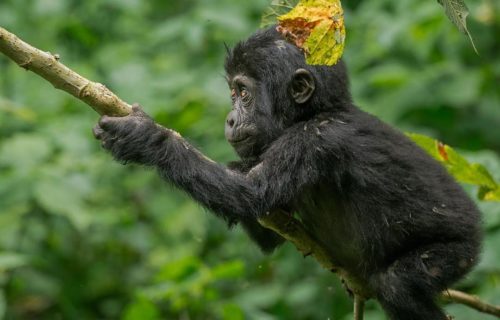 3 Days Bwindi Gorilla trekking Uganda is a Gorilla tracking safari in Uganda's Bwindi National Park. Budget Gorilla safari Uganda most probably starts and ends in Kampala-Uganda's capital or Entebbe international Airport.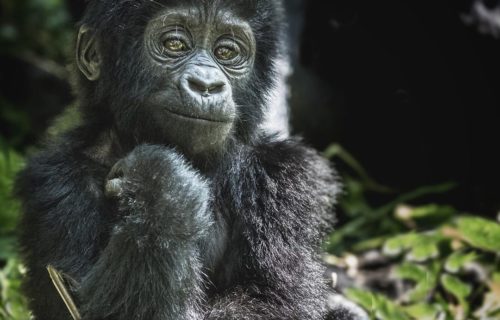 3 Days Uganda Gorilla Trekking Safari is a Budget Gorilla tracking safari in Uganda's Bwindi Impenetrable National Park from Kigali.
Other Journeys You May Be Interested In