Kabira Safaris Tours | About Us | Best African Tour Company
Kabira Safaris and Tours with passion take the pleasure of showing you through the beautiful Pearl of Africa: a destination that offers you the best Jungle tales in Africa.
At Kabira Safaris and Tours. we will help you experience Uganda and Africa at large with insight from a local guide.
We are a Ugandan-based safari company that customizes Uganda safari packages for all types of travelers and any age or group size.
Kabira Safaris offers short and long Tours in Uganda from 1-day trips to over 22 days safaris.
Developed with a passion to deliver affordable yet worthy Safaris to Uganda, we are flexible enough in tailoring holiday trips.
With the ability to incorporate last-minute changes in itineraries, paying attention to safety, quality, and budget constraints.
Uganda is where we call home therefore we know this beautiful land and would love to help travelers visit the Pearl of Africa.
Having been there before, we actually know what is best for you and therefore place our expertise in tailoring the best Tours to Uganda.
We love excellence and so do we associate ourselves with whatever makes it possible, therefore, we work with expert Uganda safari driver guides who are knowledgeable, experienced, professional, hard-working, passionate, and hospitable.
This helps us deliver to your expectations and much more.
With cautiousness, we plan private tours, group safaris, student trips for any number of travelers.
Private tours are planned specifically for individuals, families, or groups that want to travel together or alone. Group safaris cater to travelers who would love to travel with any other travelers ready to travel on a specific scheduled date.
Kabira Safaris Uganda is committed to responsible tourism for conservation and sustainable development.
To our best, we use fuel-efficient and well-maintained safari vehicles, support conservation organizations, and encourage the use of eco-friendly materials during the safari.
Our ability to create bespoke Tours Uganda lies in the fact that we have local knowledge about Uganda, the best spots when to visit Uganda, and how to plan a perfect trip.
We operate and tailor trips inclusive of Rwanda tours and Congo safaris, all of the three countries can be in a single tour.
We've created trips that will keep you off the crowds offering the chance to connect with nature and these include guided nature walking safaris, these can be done on a visit to Lake Mburo National Park, Kidepo Valley National Park, and Bwindi Impenetrable National Park. A safari in Murchison Falls National Park is always also inclusive of a short hike just to offer much more up-close encounters.
Traveling with us, you find unique and memorable tours from Gorilla tracking safaris, Uganda wildlife safaris to magical Kenya Safaris, Tanzania Safaris, Rwanda Safaris, and Congo Safaris.
In all of our trips, safe ground transportation is ensured using 4×4 safari vehicles.
Partnering with SafariBookings.com
Kabira Safaris Africa is represented on SafariBookings.com.
For reviews and feedback, you can visit www.safaribookings.com
Our Vision
To be the leading tour operator in Uganda and Africa offering world class & accessible travel services.
Our Mission
To offer carefully customized safari and tour packages meeting our clients expectations and beyond for unforgettable memories of the authentic African heritage.
Kabira Safaris and Tours – Core values
In order to attain excellence in the tourism industry and achieve our goals, our team is guided and keeps focused by the following core values;
Transparency and accountability

Conserve wildlife, preserve culture and protect the environment 

Open and honest communication

Professionalism in all aspects through effectiveness and efficiency

Utmost customer care to our clients

Integrity and strong moral principles

Teamwork among all departments for excellence

Reliability and flexibility in tailoring safari packages and all customer needs 

Customer oriented services
Kabira Safaris and Tours – Team Members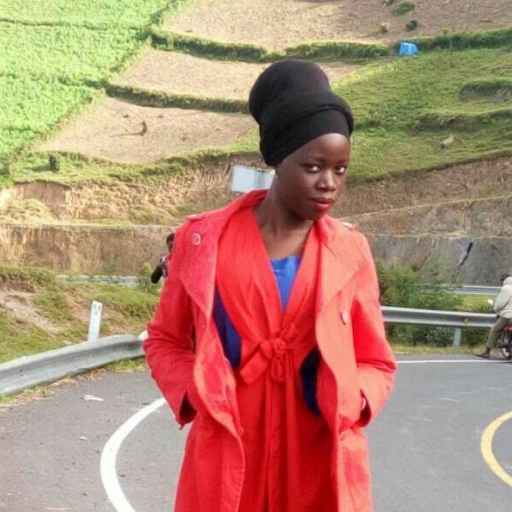 Sharon Amagoro
Travel writer & Founder
---
Sharon, a Co-founder of Kabira Safaris & Tours Ltd. I love helping travelers world over realize their dream safaris and do this with accordance to the values of Kabira Safaris. I will help you customize your trip to all of our service destinations working along with other experts and service providers. Know More about Here.
Chief Technology Officer & Founder
---
Joseph is the Chief Technology Officer and one of the owners at Kabira Safaris and Tours Ltd – he is an extremely likable figure, with a big heart and a passion for travelings and computer games. He is one of the driving forces behind the Kabira Safaris.
Before Kabira Safaris, Joseph was the Lead developer at XTeam, Participated in the 5th Annual CAMTech Uganda MedTech Hack-a-thon and Oracle certificated person.
Joseph holds a bachelor's degree of Science in Software Engineering from Makerere University. Know More about Him