Uganda Safari Specialist in 2021: Kabira Uganda Safari
Why Safari Uganda, Where To Visit, Best Time & Uganda safari prices on Tour Packages: The Ultimate Uganda safari for 2021.
Everything you need to know before visiting Uganda
The most thorough Guide to Uganda Safari trips by Kabira Safaris to Uganda for Gorilla trekking, wildlife, birding and adventure tours in Uganda by the Leading Uganda Safari Company. Safaris in Uganda and undertake the best tour activities at the best time to visit Uganda with affordable Uganda safaris packages.
Here is why world travelers should visit Uganda with the latest information.
Uganda Safari Prices – Five (5) top attractions that form the highlights of Uganda Safari Holidays Tours are Gorilla Trekking Safaris, Wildlife Tours, Birding Safaris, Cultural Tours and White Water Rafting.
Let's Drive right in – Contents
Why Safari Uganda/Visit Uganda?
Uganda is undoubtedly one of the best Africa safari destinations featured on many international travel sources as a must visit destination.
How Do You Know The Best Uganda Safari Operator?
Uganda has many safari companies / tour operators and can be found on the internet. While planning to take tours to Uganda, remember to always use a prominent safari company.
Why Must You Choose Uganda As Your Safari Destination?
Uganda has much to offer,  the reason it is actually dubbed the Pearl of Africa. In case you are wondering why you should choose Uganda as your next safari destination, then there's a lot.
What To See While On Safari To Uganda?
Wildlife: Uganda is an African Big Five Wild Game viewing safari destination where the Buffaloes, Elephants, Lions, Leopards and Rhinos can be seen roaming on the savannah plains.
What is the Best Time to Visit Uganda?
Best time could probably be the key to a memorable tour. Many travelers wonder what the best time to visit Uganda could actually be.
How Much Does a Safari Cost in Uganda?
The price of the trip is determined by the destinations you choose, some have more and expensive activities than others.
Recommended Uganda Safari Tour Packages
Wondering how a Safaris to Uganda could be planned? These sample packages are well tailored to give you what it looks like to have a trip in Uganda.
Speak to Someone Who's been There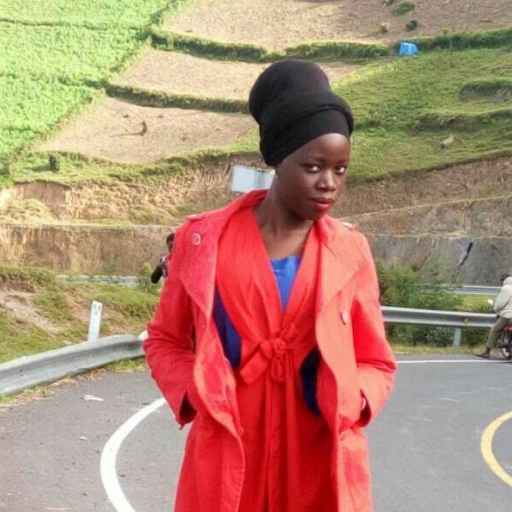 Amagoro Sharon
Itinerary Planner/Travel Writer
---
Start Planning your tailor-made trip by calling one of our Specialists on
(+256) 779-820-753
[WhatsApp]
8. Recommended Uganda Safari Tour Packages
Wondering how a Safaris to Uganda could be planned? These sample packages are well tailored to give you what it looks like to have a trip in Uganda. The sample packages are both short and long tours that were well planned and undertaken by different travellers. 
These include 3 Days Safari in Murchison, 3 Days Bwindi Gorilla safari and many more. All of these can be customized or changed to suit what your interest is.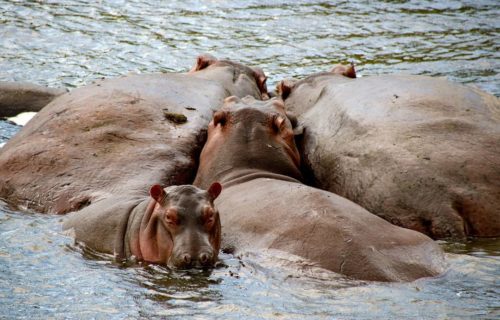 2 Days Murchison Falls safari Uganda is a short trip to the oldest and largest (3,840 sq km) safari park in Uganda – Murchison Falls National Park in just 2 Days. This 2 Days Murchison Falls National Park safari is a wildlife tour with a boat cruise, hike.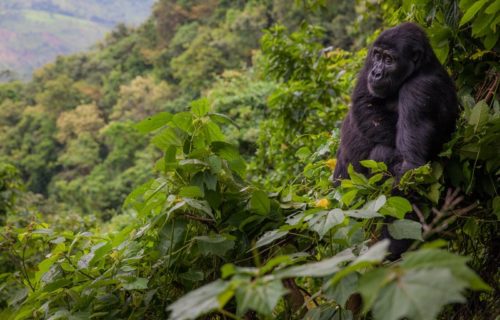 3 Days Bwindi Gorilla trekking Safari Uganda is a Gorilla tracking safari in Uganda's Bwindi Impenetrable National Park. The Gorilla safari Uganda most probably starts and ends in Kampala-Uganda's capital or Entebbe International.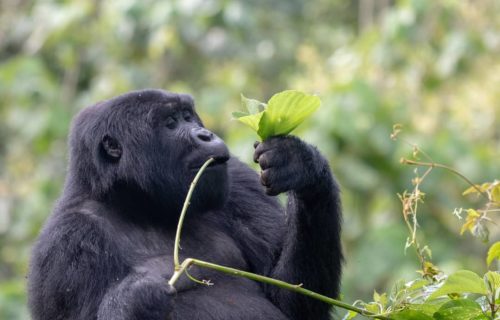 3 Days Bwindi Gorilla trekking safari Uganda is a Gorilla tracking safari in Uganda's Bwindi Impenetrable National Park from Kigali – Rwanda's capital. This Gorilla safari to Bwindi starts and ends in Kigali city or Kigali International Airport.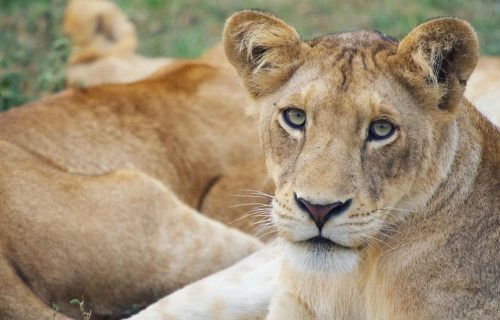 6 Days Uganda Gorilla trekking & Wildlife Tour is a Gorilla tracking safari to Bwindi Impenetrable National Park and wildlife tour in Queen Elizabeth and Lake Mburo National Parks.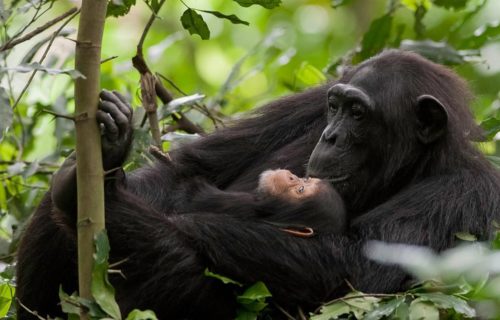 8 Days Uganda Wildlife tour & Gorilla trekking Safari is a Wildlife safari, chimpanzee tracking and Gorilla trekking Safari in Uganda. Kibale Forest, Queen Elizabeth National Parks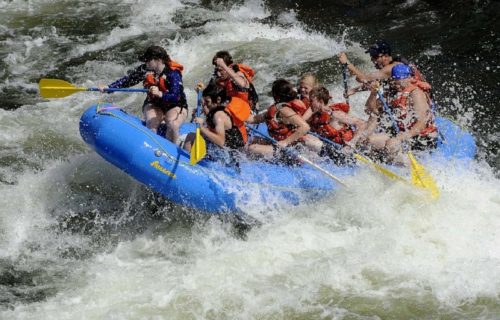 9 Days Uganda Wildlife Safari & White Water Rafting tour is a Wildlife Safari in Uganda with a white water rafting experience on the Nile River in Jinja.
9. How Unique is Uganda from other Africa Safari Destinations?
Winston Churchill was wowed and named Uganda the Pearl of Africa even before having a Gorilla trekking or Chimpanzee tracking experience. This is because Uganda is an extraordinary safari destination with lots of endemics and friendly people.
Half of the world's Mountain Gorillas, the worlds' most powerful waterfalls, highest mountain ranges, almost half of Africa's bird species, world's longest river, Africa's largest freshwater lake, biggest chimpanzee numbers and the continents most friendly people are all in Uganda. 
Surprising how all of these wonders fit in a single country just  236,040 sq. km! this makes the Uganda unique and indeed tour to Uganda on top of traveler bucket lists.
10. Is it Safe to Visit/Safari Uganda?
YES For the past several decades Uganda has not had any political unrests and therefore a very safe destination to visit. Even without a tour guide, a tourist can easily move around the country and take their own self drive trip, that's how safe Uganda is.
Ugandans have been named several times as the friendliest people of the African continent and many tourists have witnessed this. Above all, it's the people of Uganda that make this beautiful land a warm place to visit.
11. Is the Ugandan Weather Conducive to Tourists?
Straddling the equator, Uganda has no extreme weather conditions or winter and summer conditions, the weather is mild. During the day temperatures range from 24-33°C (52-91°F) during the hottest months and reaching up to 40°C/104°F in the far northern part of the country.
 It can rain any time of the year and the country doesn't have extreme weather conditions. For travelers from all over the world, the weather in Uganda is favorable and may not affect so much. However, it is recommended to drink a lot of water during safari and also carry a brimmed hat. You could easily get sun burns.
Depending on the season of the year always carry appropriate safari clothing. Even with the high temperatures, you may need to wear long sleeved shirts and trousers for protection from brittles.
These tips apply for Tanzania safaris as well as safaris in Kenya during game viewing.
12. Uganda Safari Destinations / Where to go for Uganda Safari
With no doubt Uganda is preferably the best Africa safari destination blessed with diversity of nature. Uganda is crossed by the equator, host to many mountains, rivers, waterfalls, wildlife and many more attractions. 
Numerous attractions and activities in Uganda can easily leave you undecided on where to go. We can't choose where your Uganda safari can be but we can only help you with the highlight of what is where. 
Here are highlights on where to go for Uganda safaris;
1. Murchison Falls National Park – Safari Uganda
Murchison Falls Safaris are the most popular Short Tours in Uganda taken on 3 days and 2 days trips. Murchison Falls National Park is Uganda's oldest and largest safari park covering 3,840 sq. km and home to the worlds' most powerful waterfalls-Murchison Falls.
Murchison Falls National Park offers wildlife tours with about 76 mammal species  including Elephants, Buffaloes, Lions and Leopards. Almost 450 bird species can be seen in the park. Aquatic species, butterflies, reptiles and many more.
6. Kibale Forest National Park
Chimpanzee trekking safaris in Uganda are the popular safari activity in Kibale Forest National Park. The park is home to 13 primate species and the best place to visit for a chimpanzee tracking safari. 
Chimp tracking costs USD 150 for foreign non residents, USD 100 for foreign residents and 150,000 UGX for East Africa citizens valid till 1st July 2020. From then Foreign non residents will pay 200 USD, Foreign residents 150 USD and still 150,000 UGX for East Africans.
2. Queen Elizabeth National Park
Covering 1,978 Sq. Km, Queen Elizabeth National Park is the second popularly visited Uganda Safari park popular for the tree Climbing lions. The park is  divided by the equator line and home to over 95 mammal species.
Extending from Lake George in the north-east to Lake Edward in the south west, the park has the highest concentration of bird species. About 600 bird species are known to be within the boundaries of the park.
7. Kidepo Valley National Park
Dubbed the true African wilderness with its beauty that has mostly gone unnoticed as stated by CNN Travel. Kidepo Valley National Park is a perfect wilderness to visit on any safari in Uganda.  
The park is about 1,442 sq. km, hosting about 77 mammal species, 475 bird species several reptiles and flora. The Dik Dik (smallest antelope), cheetahs, ostriches, Karamoja Apalis are endemic to Kidepo Valley National Park.
3. Lake Mburo National Park
Lake Mburo National Park is the closest safari park of Uganda from Kampala -Uganda's capital. This is the best national park for walking safari in Uganda since the park has no known carnivores, a reason its dubbed whispers of the wild.
Walking safaris, cycling, quad biking, horse riding game drives, boat cruise and bird watching are the best activities in the park. Lake Mburo National Park covers about 370 sq. km underlined by ancient pre cambrian rocks hosting about 350 bird species and 68 mammal species.
8. Bwindi Impenetrable National Park
Bwindi Impenetrable National Park is the top Gorilla trekking Safari Uganda destination hosting almost half of the world's remaining Mountain Gorillas. 19 mountain gorilla families have been habituated and open to trekking by tourists world over.
With over 400 Mountain Gorillas, there 99.9% chances of seeing these giants. Mountain gorilla habituation is also only possible in Bwindi Forest. Aside from the gorillas, 23 out of the 24 Albertine rift endemic bird species are within Bwindi.
4. Rwenzori Mountains National Park Uganda
This is the ultimate hiking destination in Uganda with the highest peak at 5,109 m above sea level. Hiking these mountain ranges is strenuous and lasts for about 8 days, however, there are also less tiring hikes that include nature walks and day hikes on the slopes of the mountain.
Giant Lobelia form the beautiful vegetation of the Mountain slopes. The Rwenzori Mountains also host over 70 mammal species, 217 bird species including 19 Albertine rift endemics. Hiking or mountain climbing Safaris to Uganda can be combined with bird watching tours.
9. Mount Elgon National Park Uganda 
With the highest point at 1,121 Sq. Km, Mount Elgon is Uganda's oldest physical feature  found in Eastern Uganda at the border with Kenya. Its host to the world's largest volcanic base 80 km in diameter. 
It's a more favorable hiking destination compared to the higher Rwenzori Mountains. Mount Elgon is also host to about 300 bird species and surrounded by the tribes of the Bagisu and Sabiny that you can visit for a cultural tour. 
5. Semuliki National Park
Semuliki National Park covers about 220 sq. km and known as the birders paradise because of the special forest bird species within the park. The park is host to about 441 bird species and 53 mammals with the famous hot springs.
Some of the bird species in Semuliki National Park include the Spot-breasted Ibis, Nkulengu Rail, Long-tailed Hawk, Western Bronze-naped Pigeon, Blcak-throated Coucal, White-billed Kingfisher, Piping Hornbill and many more.
10. Mgahinga Gorilla National Park
Mgahinga Gorilla National Park contributes to the big number of Mountain Gorillas in Uganda as it hosts 1 gorilla family known as Nyakagezi. The park is within the virunga ranges adjacent to Virunga National Park in Congo and Volcanoes National Park in Rwanda.
Birding in Mgahinga is another rewarding activity aside from Gorilla trekking. About 180 bird species have been recorded within the park including the Albertine rift endemics like the Rwenzori Turaco, Rwenzori Batis, Rwenzori Nightjar and many others.
Other Africa Safaris Tours /Combined Safari Trips
Africa has a lot to offer with each destination being unique from the other. Many Uganda safari tourists always tailor their safari in Uganda with  Kenya safaris, wildlife safaris in Tanzania, Rwanda Safaris, Congo safaris and to many other countries.
The Definitive Safari Guides