TOP Budget Uganda Safaris (Totally Affordable) for 2024-2025
Budget Uganda Safaris Tours are Quality affordable Uganda Safaris: Gorilla trekking, Wildlife tours, 1 Day Budget Uganda Safari, Birding, Chimp tracking, City tours, and white water rafting trips. Choosing Budget Uganda Safaris Tours makes it easy to have an Affordable Gorilla trekking Safari Experience.
Budget travelers can take advantage of the factors that can reduce the cost of their Safaris in Uganda. Budget Tours in Uganda can be Short or Long holidays but accommodation is in the budget lodges or hotels. Affordable accommodation is much less than the mid-range or luxury lodges. Staying in basic facilities still offers comfortable accommodation though not with high-end world-class services.

10 DAYS exploring Wild Uganda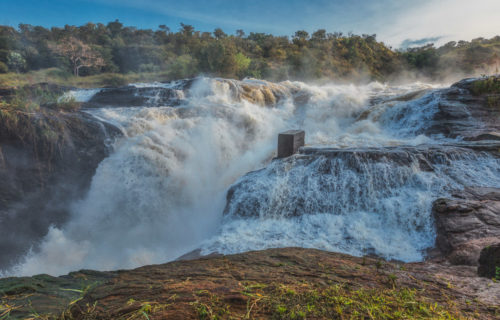 4 Days Murchison Falls Safari with Chimpanzee Trekking is a short safari to Murchison Falls National Park with chimpanzee trekking in Budongo forest.
Affordable Uganda Safaris
Book budget Uganda safaris or budget gorilla trekking in Uganda safaris to enjoy a cheap tour in Uganda. Enjoy all affordable prices with us.