Mountain Climbing and Hiking in Uganda
Mountain Climbing and Hiking in Uganda are referred to as Walking Safaris. Mountain Climbing in Uganda offers the Best Mountain Trekking Trails. Include Rwenzori Mountains, Mountain Elgon, Mgahinga Volcano, and Bwindi Forest. Uganda is an all-inclusive safari destination with a hiking spot for all kinds of hikers depending on your hiking ability. Mountain Climbing Safaris are a great way to see the several flora species, butterflies, and different Vegetation spread across the different altitudes.

UGANDA – "Rwenzori trekking and ascent of Mount Stanley"
Mountain Climbing Trails in Uganda
For many hikers a memorable hike is one that is challenging, here are the best hiking trails (destinations) for Safaris in Uganda with hiking options for either long or short trips;
Speak to Someone Who's been There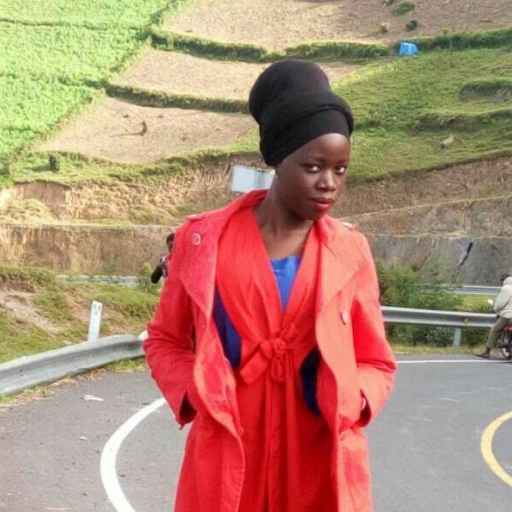 Amagoro Sharon
Itinerary Planner/Travel Writer
---
Start Planning your tailor-made trip by calling one of our Specialists on
(+256) 779-820-753
[WhatsApp]
What are the best trekking trails in Uganda?
For many hikers a memorable hike is one that is challenging, here are the best hiking trails (destinations) for safaris in Uganda with hiking options for either long or short trips;
Frequently Asked Questions about Rwenzori Mountains
Rwenzori Mountain Trekking
Mountain Rwenzori also referred to as the Mountains of the moon hosts the highest peak in Uganda at an altitude of 5,109m above sea level. These are the highest mountain ranges in East Africa though not the highest point.  Rwenzori Mountains ranges vary on an altitude of 1615m – 5,109m above sea level. The highest peak, Margherita on Mount Stanley is at 5,109m above sea level and can be hiked on an 8-day hiking trip depending on the hiker's ability.
The hike to the summit takes the trails starting from Nyakalengija–Nyabitaba Hut–John Matte Jut–Bujuku–Elena Hut–Margherita peak. The descent takes the Margherita-Kitandara hut–Fresh Fields Pass–Guy Yeoman–Nyabitaba–Nyakalengija trail. A short trekking trip can be organized at the Rwenzori Mountains for a different number of days including 1 day's nature walk. Short trips do not reach the peak but are rewarding with lots of flora to see.
Mountain Elgon Climbing
Mount Elgon on the Uganda-Kenya border is a family-friendly trekking destination with its highest altitude at 4,321m above sea level. For hikers, there are three popular hiking trails on Mount Elgon and these are the Sasa, Piswa, and Sipi trails. Sasa trail of Mount Elgon is a 4-day hiking route to the peak starting from Budadiri-the trailhead. The Sasa trail is the original, shortest, toughest, and busiest route to Wagagai peak with the trek lasting about 4 days on a to and from the trek. Mount Elgon Sipi trail is a scenic hike that takes about 4-6 days to hike covering 56km on a round trip. This is the longest trail to the peak setting off from Kapkwai Forest Exploration Centre. Piswa trail is a longer trail covering 49km with hikers spending seven days. Starting from the Kapkwata village on the north side of the mountain, it's the gentlest trail.
This trail is most known for its wildlife and spectacular views of the Karamoja plains of northeastern Uganda and the Nandi and Kapeguria hills of Kenya.   An optional way of hiking Mount Elgon is by choosing the transboundary hike from Uganda to Kenya then continuing with a wildlife safari in Kenya. Nature walking safaris in Uganda are also a handy way of exploring the areas of Mount Elgon in just 1 day.
Mgahinga Volcano Hike
Mgahinga Gorilla National Park aside from offering Gorilla Trekking Safaris in Uganda also has three volcano summits for hiking and these are Mt. Sabinyo, Mt. Gahinga, and Mt. Muhavura. The highest peak is Mt. Muhavura at 4,127m above sea level taking about eight hours of hiking time. Mt. Sabinyo peak summit is on an altitude of 3.669m above sea level, a 14km round trip on a steep ridge taking about 8 hours along a steep ridge. Mt.Gahinga is the lowest and rises to 3,474m above sea level with a swamp-filled crater and giant lobelia. This trek takes climbers through thick bamboo forests with a possible chance of sighting the rare golden monkeys.
Bwindi Forest Walking Safaris
Bwindi Impenetrable National Park is the popular park for Uganda gorilla safaris but with its beauty, it's also a great destination for nature walks.  Walking through the Bwindi forest can be done on different trails and these include the Munyanga waterfall trail, Rushura hill walk trail, Muzubijiro Loop trail, the Ivi river trail, and Buhoma-Nkuringo trail. The other trail is the Habinyanja trail which takes about 4-6 hours with lots of birds to be sighted on the trek. Hiking safaris in Uganda are not limited to the above destinations but can also be done in places like Mount Moroto in Karamoja, a hike to the top of Murchison Falls National Park, a hike to Kagulu hills in the Busoga region, and many more.

GORILLA Trekking Uganda 🦍
Mountain Climbing in Uganda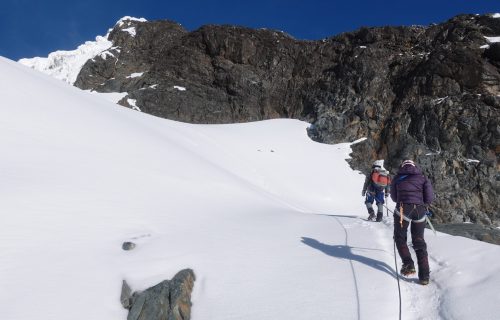 9 Days Mount Rwenzori trekking/9 Days Rwenzori Mountains Trekking/mountaineering/hiking itinerary to Uganda's Rwenzori National Park is the ultimate hiking package to Margherita Peak. The actual hike from the foothills to the Margherita peak.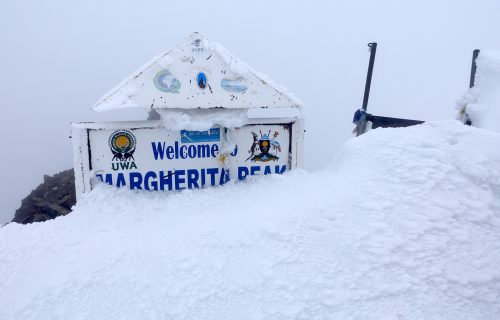 10 Days Rwenzori Mountains trekking Kilembe trail is also known as the "southern circuit".  A trek through the Kilembe trail takes you through the sine hut (2,585 m), Kalalama hut (3.147m) to Mutinda Camp (3.688 m), Bugata Camp (4.062 m), Butawu Camp.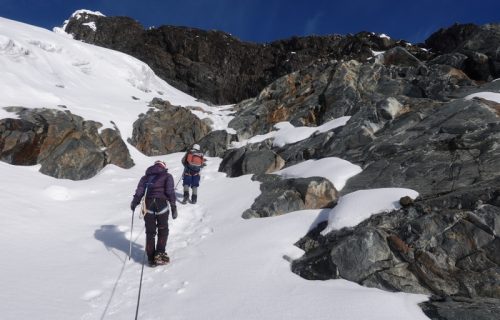 7 Days Rwenzori Trekking of the central circuit passes through 5 different vegetation zones from the Mountain forest, to the bamboo zone, and the alpine zone respectively, with a difference in their levels of altitude from 2.800 to 3.500 meters above sea level.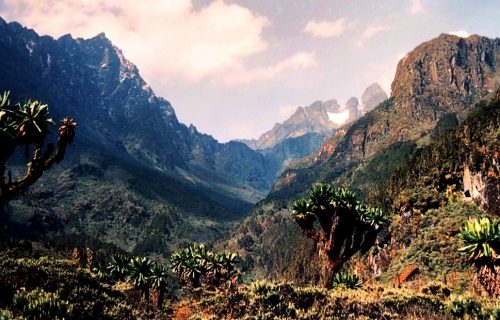 2 Days Rwenzori Trekking starts at Trekkers Hostel in Kyanjiki 12 Kilometers from Kasese past Kilembe. The 2 Days Rwenzori Trekking is best to start by 8.30 am.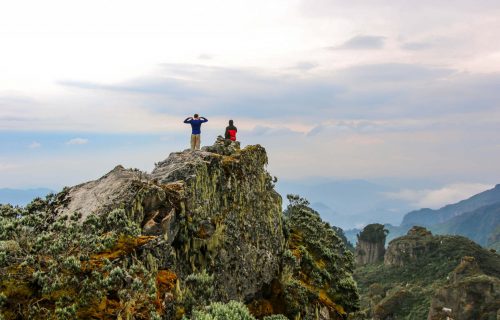 3 Days Trekking to Rwenzori Mountains National Park Uganda. One or 2 persons $550 each, 3 or more $490 each plus UWA (Uganda Wildlife Authority).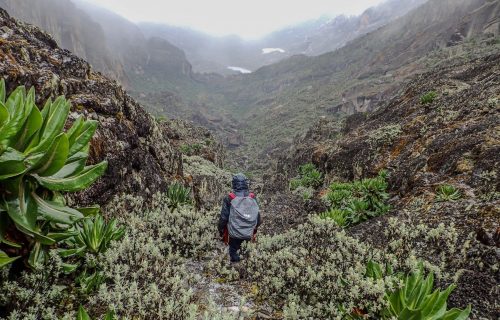 4 Days Rwenzori Mountains Trekking to Mutinda Lookout at 3,975 meters. Return via Hunwick's Pass and Kiharo Camp. 4 Days Rwenzori Trekking Safari Itinerary.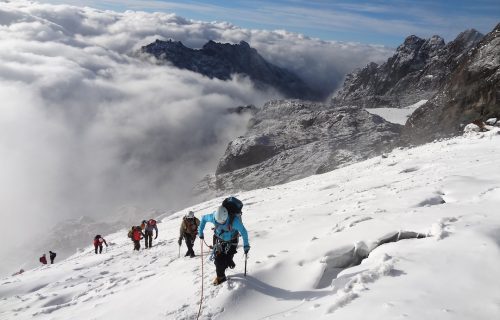 5 Days Rwenzori Trekking starts at Trekkers Hostel in Kyanjuki, Kilembe which is situated 1,450 meters above sea level and 12 kilometers from Kasese town.