Arshley Brian Biography -Senior Birding, Wildlife & a Botanist African Guide
Lead Guide Kabira Safaris & Tours Africa
Arshley is a friendly young man born and raised in Uganda's most visited National park (Queen Elizabeth National Park).
where his father worked as an interpretive guide. Arshley's interest in wildlife started when he was just 7 years old as he enjoyed watching wild animals that always roamed around his family home.
Through this early passion Arshley Brian then underwent academic studies and after completing at an advanced level with good results he was awarded a free scholarship at International University Of East Africa where he pursued a Bachelors Degree In Tourism Operations and Forestry the course he believed to have studied with passion.
Before working for any tour company Arshley's father ensured he acquires enough knowledge by training him on all of East Africa's birds, tree species, good defensive driving skills, mammals and overall knowledge on tourist attractions which turned out to make Arshley a unique and well equipped guide.
Arshley Brian is a qualified member of the Uganda Safari Guides Association and the Uganda Bird Guides Club. Arshley is an enthusiastic Bird Guide who has attended several bird watching courses and boasts a personal identification level of 974 bird species!
Arshley participated in the 2016 Uganda's Big Birding Day where he was the second best and was recognized on the First African Birding Expo as Uganda's youngest Tour Guide. Arshley's favorite bird is the Green-breasted Pitta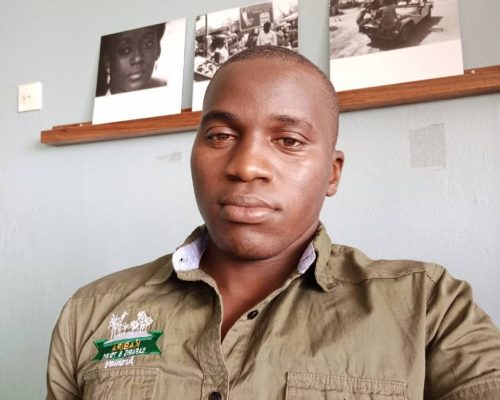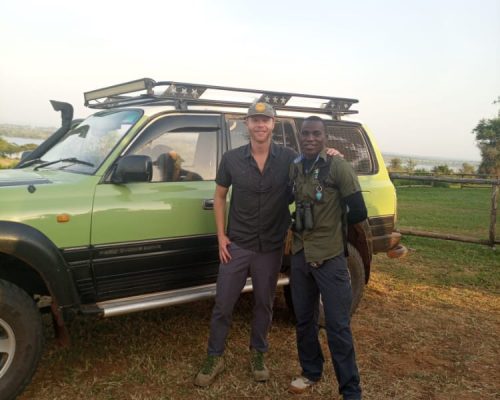 Reviews About Guide Arshley Brian At Kabira Safaris & Tours Africa
Gorilla Habituation and Chimpanzee Trekking
Kabira provided an exceptional experience. They were responsive and helpful during the booking process, and they helped ensure that we had a seamless arrival in Entebbe. They obtained our wildlife permits without issue, and the accommodations during the tour were wonderful. I will be recommending Kabira to my friends and family that plan to visit Uganda. Additionally, I cannot speak highly enough regarding our guide Arshley Brian. I have taken many tours during my many travels, and I can confidently say that Arshley Brian is one of the best guides I have had the pleasure of meeting. Arshley Brian is by far the most knowledgeable guide I have met. He is an expert in history, zoology, and tourism. His knowledge of Uganda is unmatched. Additionally, Arshley Brian is incredibly kind, entertaining, and professional. Throughout our tour Arshley Brian made us feel welcome and safe. Furthermore, Arshley Brian always ensured we had the best service at our accommodations and meals. Whether you are visiting Uganda for birdwatching or as a general nature lover/tourist, you must reach out to Kabira and Arshley Brian. They will exceed your expectations and provide the best tour/guide for your incredible trip to Uganda.
---
Date of experience: May 2023 • Friends
Client: Jonathan From USA
Top notch experience with Kabira Safaris – Thanks to Arshley and Sharon!
First of all thanks to Sharon from Kabira Safaris who arranged my 5 days tour. She had been very attentive and accommodating with all my needs and preferences regarding the tour. I had emailed her a lot of times with my questions. She had been very professional and patient to me to help me with all my queries. Happy that she chose Arshley Brian to be my guide for this tour. Arshley had been very nice, friendly and warm to me. I felt very safe with him throughout the trip. Thanks to Arshley and Sharon for putting me to a very good and nice accommodation in Murchison Falls and Bwindi that is affordable. Arshley took care of me very well and he made sure that i have an enjoyable and safe trip. Arshley is a smart man, very knowledgable on anything about the country, the topography and wild life, Thanks Sharon and Arshely for giving me the best african trip!!
---
Date of experience: Apr 2023 • Solo
Client: Patricia Edisane From USA
Journeys You May Be Interested In