Ngorongoro Crater Day Trip from $295pp
Ngorongoro Crater Day Trip Safari with Lunch from Arusha
Day Trip Overview: Ngorongoro Crater Day Trip
1 Day Safari Ngorongoro Crater/Ngorongoro Crater Day Trip offers one day (full) tour to Ngorongoro Conservation Area from Arusha with packed lunch. It's a short day trip for a game drive at one of the world's natural wonders – Ngorongoro Crater. 
The 1 Day Safari to Ngorongoro Crater/Ngorongoro Crater Day Trip is a fast track to spectacular wildlife with a classic safari experience even when you have limited time for a Safari in Tanzania.
Ngorongoro Crater is found within the Ngorongoro Conservation Area, a jewel of a deep volcanic crater. It's the world's largest inactive, intact and unfilled volcanic caldera, formed when a large volcano exploded and collapsed on itself about 3 million years ago.
About 600 meters deep, 20 Km across in an area of 300 sq. Kms, the Ngorongoro crater is a breathtaking natural wonder worth visiting. Formed by a collapsed volcano and filled with a medley of wildlife and natures beauty, it is named the eighth natural wonder of the world.
Tour Summary Ngorongoro Crater Day Tour
Tour starts with

Day 1

departure/ start from Arusha and return/end in Arusha. Can also start from Moshi.

This tour is exclusively a private tour organized for only interested groups, families or individuals. 

The tour can also be customized on request. 

Minimum age for tour is 12 years of age. 

Day trip, excluding accommodation

Best time to visit is June to September, however, tours are available all through the year.
Day Trip Itinerary: 1 Day Ngorongoro Safari
The tour departs from Arusha early morning with pick up by your Tanzania Safari guide. Breakfast at the hotel then departs along with a lunch box and water. Arrive at the park for a game drive after about 4 hours' drive.
On arrival at the park, you'll sign in and begin the descent into the caldera. Descend to the crater floor about 2000 feet (600 meters) below sea level to explore the amazing Ngorongoro Crater. 
The game drive, is one of the best in the northern circuit for viewing inexplicable black rhinoceros, great herds of wildebeest, roaming prides of lions, wallowing hippopotamus, cape buffaloes, large packs of hyenas and other predators like serval cats and jackals.
Explore the forest areas of the conservation area for wildlife viewing. Wildlife like the elephants and monkeys can be seen in the forests, lions in the open savannah and flamingos in the lake area.
Visit Lake Magadi which is a vast salt lake in the area, a good place to see the brightly colored flamingos and several other bird species like storks and pelicans. Have picnic lunch by the hippo pool with loads of great views of the marshes with hippos and birds. 
In the late afternoon, return to Arusha with great memories of what the Ngorongoro crater has to offer. Drop off is provided either to your hotel, place of residence or airport as communicated at time of booking. 
Meal Provided: Lunch
End of Ngorongoro Crater Day Tour
Your Safari Route: 1 Day Safari Ngorongoro Crater
Safari Inclusions 
Park entrance fee & taxes

Water 

Packed lunch           

Tour guide

Transport in 4×4 pop up roof vehicle

Lunch

Bottled drinking water
Safari exclusions
Internal Flight fees

International flights

        

Visas   

Tips

Laundry 

Alcohol

Accommodation
Safari Rates :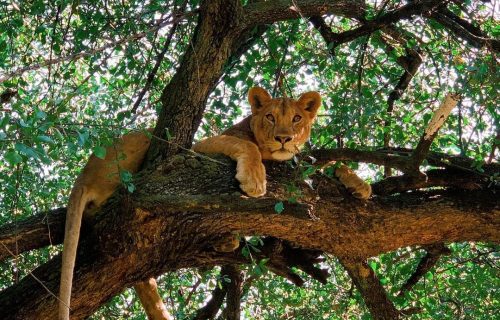 Lake Manyara day Trip starts from Arusha with a road drive to Lake Manyara National Park. After breakfast, depart with packed lunch to the park for a game drive.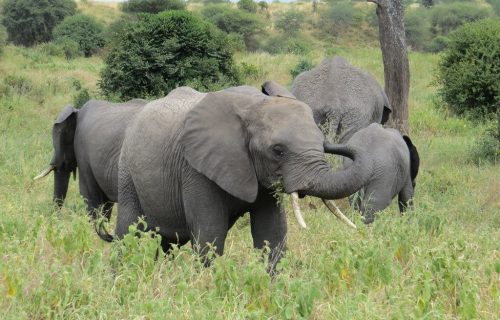 Tarangire National Park Day Trip is an affordable full day tour for a game drive starting and ending in Arusha. The park is in the northern circuit of Tanzania.