7 Days Safari Tanzania – Seven Day Budget Camping Tour
7 Days Tanzania Camping Safari will take to the Northern circuit Tanzania. 7 Days Safari Tanzania -Tarangire, Lake Manyara, Serengeti, & Ngorongoro crater.
7 Days Tanzania Camping Safari will take us to the Northern circuit of Tanzania and some of the National Parks that we will visit on the 7 Days Tanzania Camping Safari/7 Days Budget Safari Tanzania include Tarangire, Ngorongoro crater, Serengeti National Park, and Lake Manyara National Park.
What we'll cover in this 7 Days Budget Safari Tanzania Itinerary
Quick Tour Details
Number of People: Tailored
Start/End: Arusha, Tanzania
Availability: All year throughout
Activities: Wildlife viewing
Destinations: Lake Manyara, Tarangire, Serengeti National Park, and Ngorongoro Crater Area, Arusha
Price: Request a Quote for this Trip
Highlights of 7 Days Tanzania Camping Safari
Detailed Itinerary 7 Days Tanzania Camping Safari
Day 1: Arusha to Tarangire National Park
After your transfer from Kilimanjaro international airport, we will pick you up from Arusha after you have refreshed and we will drive out to Tarangire National Park where our safari will officially begin from.
Lunch will be served and then afterwards we will enjoy an afternoon drive before retiring at the campsite for an early dinner and overnight.
Day 2: Tarangire National Park
Day 2 will be dedicated to exploring Tarangire National Park and our journey will begin right after having breakfast. Tarangire National Park is a host to the largest herd of elephants in Tanzania and the calving season (January and February) is best experienced in Tarangire National Park.
You will get to see many of the many calves as they learn how to feed and how they try to run away from the predators that see them as easy food for hunting. After having lunch at a secluded bush, we will continue with our afternoon drive before retiring for dinner and overnight at the camp.
Day 3: Tarangire National Park to Lake Manyara National Park
After breakfast, we drive from Tarangire to Lake Manyara National Park which is just a few kilometers away. Lake Manyara can be visited all year round and is filled with lush green vegetation from January to September due to the fact that ¾ of the park are filled with water and has an underground water system.
It is the best place to see aqua animals and birds. After a lunch break, we continue with an afternoon drive before retiring for an overnight and dinner at the campsite.
Day 4: Lake Manyara National Park to Serengeti National Park
A morning drive will be taken in Lake Manyara national Park after breakfast. We drive along the Lake Manyara where many animals like zebras, antelopes, elephants, hippos and buffalos can be seen and not forgetting the lesser pink flamingo.
After lunch we drive to Seronera the central part of Serengeti National park where we will have an afternoon drive along the Seronera River. The chef will help with putting up our tents and dinner will be served as we prepare for the overnight.
Day 5: Serengeti National Park
The gam drive through Serengeti will start right after breakfast and the whole day will spent exploring the Serengeti plains.
We get to witness the wildebeest migration (if we get the chance) especially from June to October, meet with the local Masai and spend some time with them and then continue with an afternoon drive tracking down the animals. Dinner will be served around a campfire before we retire for the night.
Day 6: Serengeti to Ngorongoro crater
Ngorongoro crater will be our next destination when we depart from Serengeti national park. The crater was formed due to a collapsed volcano forming the caldera. At the moment it is a UNESCO heritage site and a home to thousands of animals and birds that live within it.
After leaving Serengeti, we descend into the caldera to get a glimpse of the animals and birds before having our packed lunch near the hippo pool. Dinner and overnight will be spent at the campsite.
Day 7: Ngorongoro crater to Arusha
We get to have an early breakfast at the campsite and then a game drive through the crater. We then leave Ngorongoro and drive back to Arusha where you will be transferred to the Kilimanjaro international Airport for your flight back home. Day 7 will be the end of our camping safari to the Northern circuit Tanzania.
Tour Inclusions
Professional Guide
4×4 safari vehicle
Full Board Accommodation
All activities detailed in the safari
Park entrance fees
Drinking water on the safari
Airport transfer
Tour Exclusions
Tanzania hotel fees( the eve of the safari and the night after the safari),
Tips,
Laundry services,
Beverages/ drinks,
international flights,
Visas,
Items of a personal nature,
optional activities and any other extras not detailed in the above itinerary
7 Days Tanzania Budget Safari
Related Tanzania Safari Packages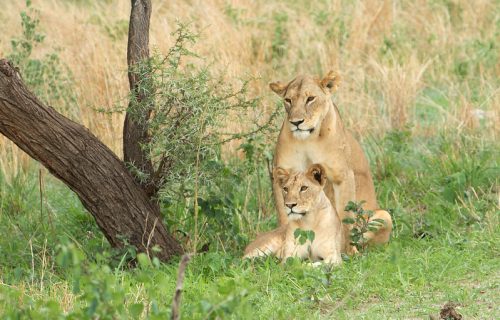 10 Days Safari Tanzania (Tanzania Self-Drive Itinerary) in Northern Circuit Tanzania will take you to some of the most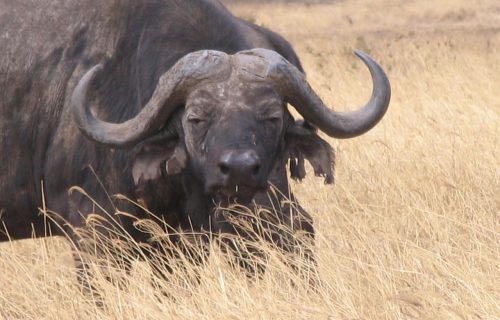 8 Days Tanzania Camping Safari -Eight Days Tanzania Private Safari which can be enjoyed by a maximum of 6 people per vehicle.