Tarangire National Park Tanzania, Map, Weather – Travel Guide
Our Complete Guide on Tarangire National Park Tanzania is all you need to know about this beautiful park. here we give you the latest information on the attractions, activities, best time, location and accommodation facilities around the park.
We also go a head to show you how to best plan your safari as well as offer you sample packages with a free quote to help you plan your Classic Safari, 4 of the Big 5 (no Rhino), abundant Wildlife in the Dry season of Tarangire Park Tanzania
Tarangire Park is a National Park in Tanzania's Manyara Region. The name of the park originates from the Tarangire River that crosses the park. The Tarangire River is the primary source of fresh water for wild animals in the Tarangire Ecosystem during the annual dry season.
The Tarangire Ecosystem is defined by the long-distance migration of wildebeest and zebras. During the dry season thousands of animals concentrate in Tarangire Park from the surrounding wet-season dispersal and calving areas.
It covers an area of approximately 2,850 square Kilometers (1,100 square miles.) The landscape is composed of granitic ridges, river valley, and swamps. Vegetation is a mix of Acacia woodland, Combretum woodland, seasonally flooded grassland, and baobab trees.
Location and Access
Tarangire National Park can be reached via paved road south from Arusha in under two hours. Lake Manyara National Park is a 70 kilometer (43 mile) drive from Tarangire.
Best Time to Visit – Tarangire Park
The middle and end of the Dry season, from late June to October, is the best time for wildlife viewing in Tarangire Park. Most of the animals migrate out of the park during the Wet season, and wildlife viewing is considerably less productive.
Source: https://www.safaribookings.com/tarangire/best-time
Tarangire National Park Tanzania Map

Safari Trips to the Tanzania National Parks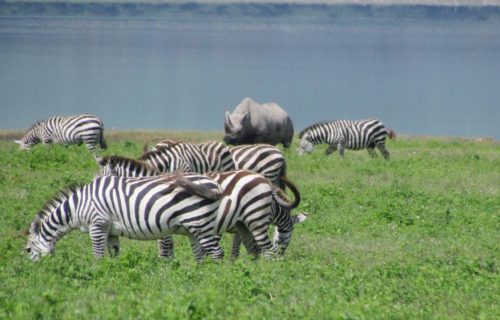 Lake Manyara day Trip starts from Arusha with a road drive to Lake Manyara National Park. After breakfast, depart with packed lunch to the park for a game drive.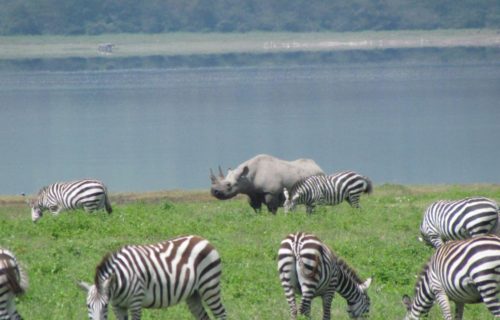 Tarangire National Park Day Trip is full day tour for a game drive starting and ending in Arusha. The park is in the northern circuit of Tanzania but also less visited.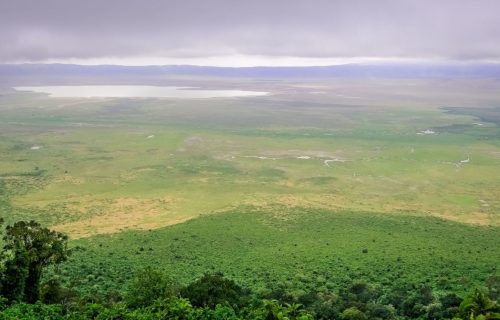 1 Day Safari Ngorongoro Crater offers one day (full) tour to Ngorongoro Conservation Area from Arusha with packed lunch. It's a short day trip for a game drive at one of the world's natural wonders – Ngorongoro Crater.