Tanzania Day Trips, Excursions, Best 1 Day Tanzania Tours
Our Tanzania Day trips, Excursions/1 day tours in Tanzania start from Arusha, Moshi or Marangu. The excursions are ideal: in a short time, you can visit the national park by observing the great diversity of wildlife or experience the everyday life of the indigenous people of Tanzania.
All Tanzania Day trips/1 day tours in Tanzania include a picnic lunch (lunch box) and mineral water.
Weather & Climate
Tanzania Weather & Climate: The Dry season (June to October) sees the temperature vary between 20°C/68°F and 30°C/86°F. It's useful to remember, the higher the altitude, the cooler it will be. The Wet season (November to May) kicks off with showers (the 'short rains'), followed by a drier interlude and then heavy downfalls (the 'long rains') from March.
Best Time to Visit
Best Time to Visit Tanzania – To see the incredible spectacle of the great migration, you need to visit during the Dry season (June to October). Wildlife watching across the country is also at a premium at this time. That said, the northern-circuit parks still have productive game drives in the Wet season (November to May). And January and February is the time when wildebeest calving in the Serengeti attracts lots of predators.
Wildebeest Migration Serengeti – Best Tanzania Safaris Tours
Best Day Tours from Arusha Tanzania
Day trips from Arusha are the most popular day Safari Tours in Tanzania for 1 (one) day to the nearby national parks starting and ending in Arusha town. Tanzania day trips and tours starting from Arusha town takes you to the closest parks of Arusha National Park, Lake Manyara National Park, Tarangire National Park and Ngorongoro Crater.
Being very accessible from Arusha town, the park offers great walking and canoeing safaris. Arusha National Park isn't home to large predators but to Africa's largest giraffe population. There is also a variety of primates and a number of large herbivores found in the park. Learn More
Day Safari Tours in Tanzania National Parks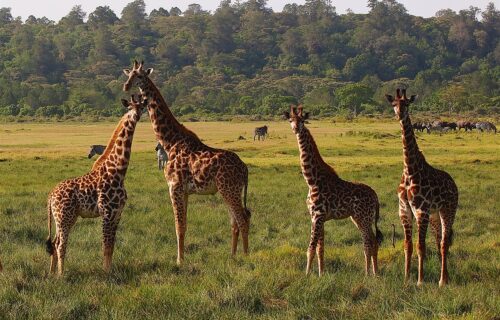 1 Day Safari Arusha National Park offers a one day short tour just about 52 Km from Arusha town, the safari capital of the world. Arusha National Park is just about 1 hr. 3 min drive from the safari capital.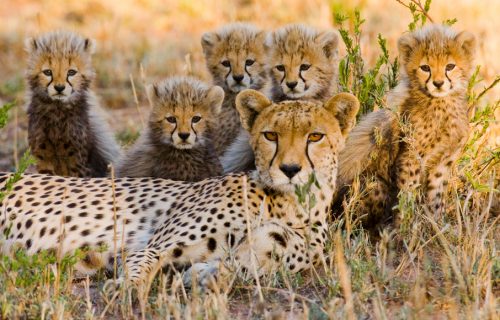 2 Day Serengeti Safari /2 Days Tanzania safari Serengeti National Park offers Budget or Camping Tour experiences in the vast plains of Serengeti.