Arusha National Park Tanzania, Map & Safari Guide
Our Complete Guide on Arusha National Park Tanzania is all you need to know about this beautiful park. here we give you the latest information on the attractions, activities, best time, location and accommodation facilities around the park.
We also go a head to show you how to best plan your safari as well as offer you sample packages with a free quote to help you plan your Classic safari, hiking, several antelope species and black-and-white colobus to Arusha Park.
Arusha National Park covers Mount Meru, a prominent volcano with an elevation of 4566 m, in the Arusha Region of north eastern Tanzania. The park is small but varied with spectacular landscapes in three distinct areas. In the west, the Meru Crater funnels the Jekukumia River; the peak of Mount Meru lies on its rim. Ngurdoto Crater in the south-east is grassland. The shallow alkaline Momella Lakes in the north-east have varying algal colours and are known for their wading birds.
Mount Meru is the second highest peak in Tanzania after Mount Kilimanjaro, which is just 60 km away and forms a backdrop to views from the park to the east. Arusha National Park lies on a 300-kilometre axis of Africa's most famous national parks, running from Serengeti and Ngorongoro Crater in the west to Kilimanjaro National Park in the east.
The park is just a few kilometres north east of Arusha, though the main gate is 25 km east of the city. It is also 58 km from Moshi and 35 km from Kilimanjaro International Airport (KIA).
Best Time to Visit – Arusha NP
Wildlife viewing in Arusha Park is good throughout the year but is at its best in the Dry season, from late June to October. The beautiful scenery is most impressive in the Wet season, from November to May, although March and April can be very wet and grey. The clear skies from December through February give you the best views of Mount Meru and Kilimanjaro.
Source: https://www.safaribookings.com/arusha-np/best-time
Safari Trips to Tanzania National Parks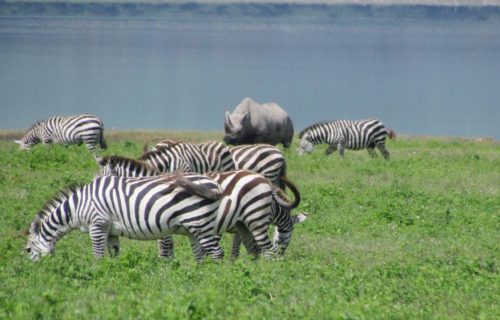 Lake Manyara day Trip starts from Arusha with a road drive to Lake Manyara National Park. After breakfast, depart with packed lunch to the park for a game drive.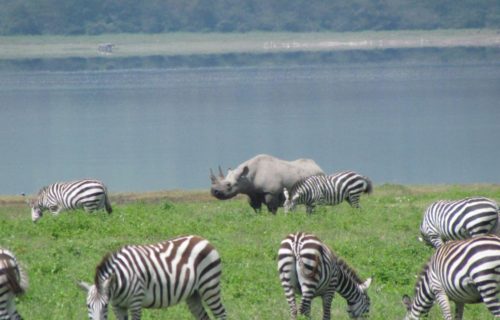 Tarangire National Park Day Trip is full day tour for a game drive starting and ending in Arusha. The park is in the northern circuit of Tanzania but also less visited.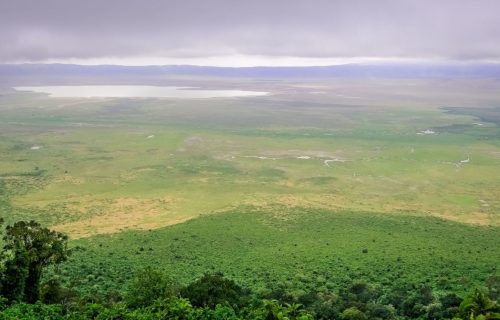 1 Day Safari Ngorongoro Crater offers one day (full) tour to Ngorongoro Conservation Area from Arusha with packed lunch. It's a short day trip for a game drive at one of the world's natural wonders – Ngorongoro Crater.