Ngorongoro Conservation Area, Map & Safaris – Travel Guide
Our Complete Guide on Ngorongoro Conservation Area Tanzania is all you need to know about this beautiful park. here we give you the latest information on the Attractions, Activities, Best time, Location and Accommodation facilities around the park.
We also go a head to show you how to best plan your safari as well as offer you sample packages with a free quote to help you plan your Ngorongoro Crater in Tanzania.
The Ngorongoro Crater Area (UK: /(ə)ŋˌɡɔːrəŋˈɡɔːroʊ/,[3] US: /ɛŋˌɡɔːroʊŋˈɡɔːroʊ, əŋˌɡoʊrɔːŋˈɡoʊroʊ/[4][5]) is a protected area and a World Heritage Site located 180 km (110 mi) west of Arusha in the Crater Highlands area of Tanzania. The area is named after Ngorongoro Crater, a large volcanic caldera within the area. The conservation area is administered by the Ngorongoro Conservation Area Authority, an arm of the Tanzanian government, and its boundaries follow the boundary of the Ngorongoro Division of the Arusha Region.
The 2009 Ngorogoro Wildlife Conservation Act placed new restrictions on human settlement and subsistence farming in the Crater, displacing Maasai pastoralists, most of whom had been relocated to Ngorongoro from their ancestral lands to the north when the British colonial government established Serengeti National Park in 1959. [6][7]
Wildlife in Ngorongoro Crater: African buffalo in Ngorongoro Conservation Area, Black Rhinoceros, Lion cubs, Wildebeest, Hippopotamus, Eland, Blue monkey, Hook-lipped (black) rhinoceros in the crater, Wildebeest and zebra in a herd, Silvery-cheeked hornbill, Grey crowned cranes, Hyena
Best Time to Visit – Ngorongoro Crater
Wildlife viewing inside the Ngorongoro Crater is superb at all times. However, grass on the crater floor is short in the Dry season (June through September) and this makes animal spotting easier. The scenery is lush and spectacular in the Wet season months (from November to May).
source: https://www.safaribookings.com/ngorongoro/best-time
Ngorongoro Conservation Area Map
Safari Trips to Tanzania National Parks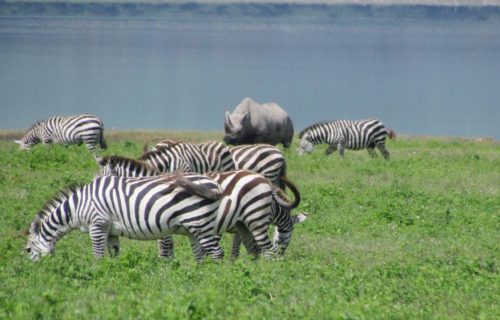 Lake Manyara day Trip starts from Arusha with a road drive to Lake Manyara National Park. After breakfast, depart with packed lunch to the park for a game drive.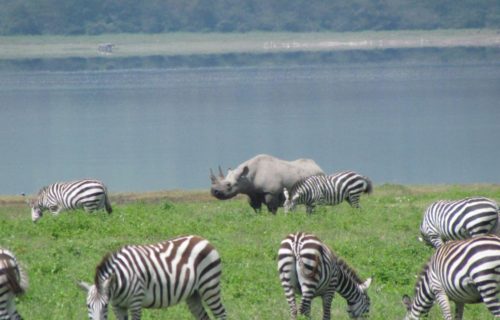 Tarangire National Park Day Trip is full day tour for a game drive starting and ending in Arusha. The park is in the northern circuit of Tanzania but also less visited.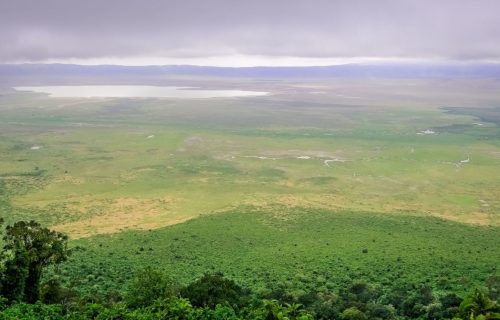 1 Day Safari Ngorongoro Crater offers one day (full) tour to Ngorongoro Conservation from Arusha with packed lunch. It's a short day trip for a game drive at one of the world's natural wonders – Ngorongoro Crater.