Top Kenya Birding Safaris & Destinations + Must-See Birds
Our Top Kenya Birding Safaris & Destinations + Must-See Birds take us to these remarkable Kenya birds watching safari destinations/ Kenya birding spots, each boasting a Kenya bird list in excess of a thousand species!
Kenya Birding Safaris Packages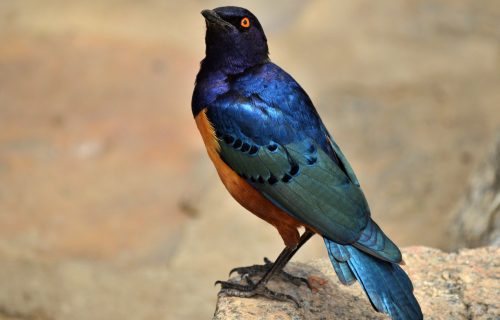 10 Days Kenya Birding Safari has been designed to allow you to enjoy top Birding and Big Game watching in Kenya, while at the same time making magical photographs. In this 10 Days Kenya Birding photography safari, the tour pace is slow to allow enough time for great photo opportunities. We shall maximize mornings and afternoons for best light conditions, and only travel during the hot part of the day.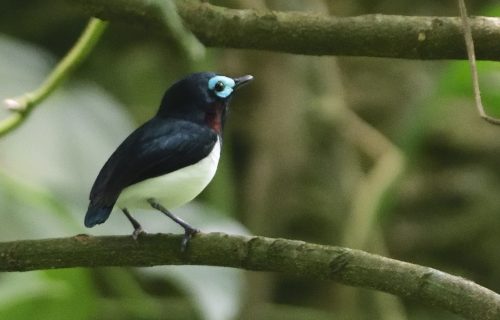 This exciting 11 Days Kenya Birding Safari Tour allows you to enjoy the Western Kenya Circuit as you pick the rare birds that inhabit this region. We begin in Nairobi and loop West in an exciting route that is aimed at maximizing each habitat. Highlight birds expected include Jameson's Wattle-eye, Yellow-bellied Wattle-eye, Three-banded Courser, Spotted Thick-knee, Slender-tailed Nightjar, Nyanza Swift.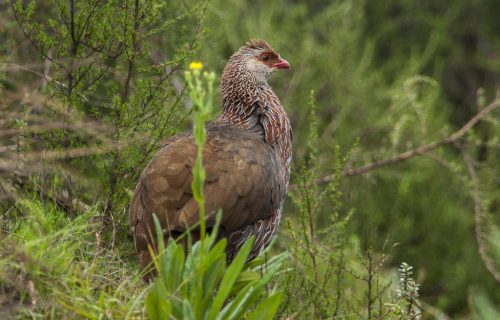 15 Days Kenya Birding Tour exciting Safari designed around the classical birding route for Kenya. Kenya has the second-highest checklist of birds in Africa and has set a record for the longest birding tour lists of any country in Africa. 15 Days Kenya Birding Tour will help you gather many of these exciting birds, including many of the national endemics like Jackson's Francolin, Williams's Lark, Snowy (Brown-and-White) Barbet.
Why Birding in Kenya?
Only 15 nations in the world have more than 1000 bird species, and Kenya is one of them. Kenya really has 1,154 species that have been reported, which places it third in Africa behind Tanzania and the inhospitable Democratic Republic of the Congo.
Kenya has a large variety of bird species because of its diverse geography. Kenya's physical variances result in a diversity of landscapes and climates, rising from sea level to about 1500 meters (approximately 4921 feet) before plunging into the Great Rift Valley. In addition to the open savannah grasslands of the Masai Mara, the coastal woods of Arabuko-Sokoke, mangrove swamps, wetland areas, and lakes, these diversified biomes also include the mountain habitats of Mt. Kenya and more dry desert scrub to the north in Samburu and surrounding Lake Turkana.

The most breathtaking Birdwatching & Wildlife Safari holiday in Kenya
Other Journeys You May Be Interested In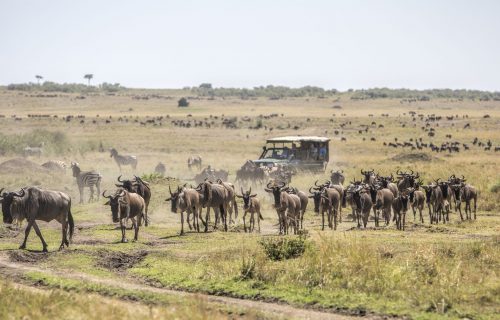 Booking a 4 Days Masai Mara Safari to Masai Mara National Game Reserve offers an awesome 4 Days Masai Mara Safari from Nairobi experience in one of Kenya's wildlife-rich and varied destinations.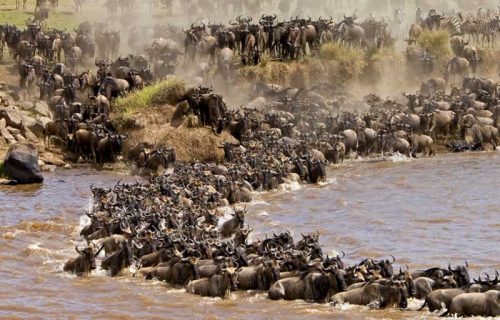 Guided 3 Days Masai Mara Safari to Maasai Mara National Park (Masai Mara 3 Days 2 Nights). Budget 3 Days Masai Mara Safari from Nairobi offers an awesome experience in one of Kenya's wildlife-rich destinations.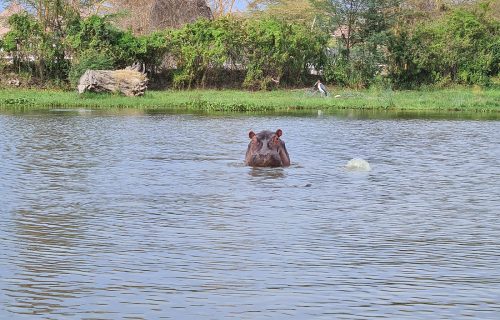 Birding in Kenya
It is possible to think about Kenya as a mosaic of different environments. These abundant biomes provide an abundance of food that can sustain a sizable avifauna (bird) population. Over 1100 species have been recorded in Kenya; these include year-round residents, indigenous birds, and transient species.
Kenya's migratory bird species
The Palearctic migrants and the intra-African migrants are the two groups of migratory bird species found in Kenya. Every year, migratory birds from the Palearctic fly into Kenya from Europe and Asia. Birds that move exclusively within Africa are called intra-African migrants. Between roughly November and April, both flocks of migratory birds stop in Kenya.
Of the more than 1100 birds that can be seen in Kenya, 11 are endemic, 800 or more are year-round inhabitants, 170 are migrants from Europe and Asia, and about 60 come from inside Africa. The sought-after endemic and near-endemic species can typically be located with a little luck. Around September, the Palearctic Migrants arrive, and they stay until April. Kenya is one of the top birding destinations in the world, so it should come as no surprise.
The overwhelming megafauna that one must navigate through in order to see the birds is the sole negative to birding in Kenya. A variety of African safari creatures, including elephants, lions, giraffes, foxes, servals, eland, buffalo, and others, can prove to be a major distraction.
Kenya Birds Big Day
In terms of the variety of species seen in a single day, Kenya is third in the world. Teams of birders went out to count as many birds as they could in a 24-hour period during what is known as "a big day" in the birding community. From 1986 to 2014, Kenya held the record for the most bird species seen in a 24-hour period (342 species)!
Birdwatching destinations in Kenya
Kenya is a fantastic place to go birding, and any trip there will be richly rewarded with a variety of species. However, a few places in Kenya are particularly good for bird watching.
A complete list of Kenya's best birding spots
Amboseli National Park, Arabuko Sokoke Forest Reserve, Buffalo Springs National Reserve, Kakamega Forest National Reserve, Lake Magadi, Lake Nakuru National Park, Lake Baringo, Lake Bogoria National Reserve, Masai Mara National Reserve, Mida Creek, Mt. Kenya Forest Reserve, Nairobi National Park, Lake Naivasha, Nyahururu, Saiwa Swamp National Park, Samburu National Park, Shaba National Reserve, Taita Hills Wildlife Sanctuary, Tsavo West National Park, Tsavo East National Park
Arabuko-Sokoke National Park
The National Park of Arabuko-Sokoke might be Kenya's best-kept secret. Arabuko-Sokoke is the greatest remaining section of coastal forest in East Africa, thriving quietly in the shadow of Kenya's major players. This little 6 km2 national park, which is nearly twice the size of Central Park in New York City and is located around 100 km (or 62 mi) north of Mombasa, is not only a birder's haven but also a naturalist's paradise. Arabuko-Sokoke National Park should be on every birder's bucket list when visiting Kenya. There are no fewer than six endangered bird species in the Arabuko-Sokoke National Park, including two that are native to the area and unique to it. The park is home to the incredibly localized Sokoke Scops Owl and the enigmatic Clarke's Weaver. The difficult woodland birding is well worth the effort when the globally endangered Amani sunbirds, Spotted ground thrush, Sokoke pipits, and East coast akalats are included.
Over 230 different bird species can be seen in Arabuko-Sokoke National Park, along with caracal, African civet, numerous duiker, two types of bushbabies, red-legged and red-bellied sun squirrels, aardvarks, Syke's Monkeys, golden baboons, the sporadic leopard, and many amazing butterflies. The endangered Golden-rumped sengi, however, is the park's star species. The Arabuko-Sokoke woodland is home to 90% of the known population of these adorable, colorful elephant shrews.
Tsavo East and the Taita Hills
Tsavo East and West, which are in southern Kenya, are well-known for their red elephants and man-eating lions. The largest National Park in Kenya is made up of Tsavo East and Tsavo West. On the eastern border of Tsavo West, there is a private wildlife sanctuary called Taita Hills. Taita Hills, which span over 28000 acres (about the size of Manhattan) of riverine forest, savanna wood, and grassland, is situated in a significant natural corridor.
A paradise for birders is Tsavo East. There are about 500 bird species in Kenya, including a variety of migrant species and dry country specialties such the Somali ostrich, Vulturine guinea fowl, and Golden-breasted starling. Bird watchers from all over the world visit the park. Taita Hills, so named from the group of hills in the area, is a hotspot for biodiversity and has a high level of endemism. It is already a birder's paradise with over 350 species of birds identified, including Straw-tailed Whydahs, Sombre nightjars, Taveta Golden Weavers, and Singing Bush Larks. The Taita thrush, Taita Apalis, and Taita white eye are three indigenous species that make this a birder's paradise.
This is a fascinating addition for any birder because it combines the Taita Hills Wildlife Sanctuary and Tsavo East, various habitats, large animals, breathtaking scenery, and endangered species.
Best time for birding in Kenya
Kenya has a fantastic bird population all year long. Avid birders should go between November and April when both the Palaearctic and intra-African migrants are in the Rift Valley, which is a haven for safaris, and along the Kenyan coast. Local bishops and weavers will be at their most colorful in breeding plumage from June through July. The dry season (safari high season) is the best time to combine an African wildlife safari with a birding excursion.
Kenya Birding Safari Checklist
A typical safari and a birding safari are very similar. It's crucial to pack wisely, taking into account the weather and the baggage allowance.
Comfortable, natural-colored clothes is vital. Avoid using bold colors, black, and white. Loud colors during the daytime scare animals and attract insects, whereas black gets heated at night and attracts mosquitoes. White also gets soiled rapidly.
If you aren't going on any hikes, you must wear comfortable walking shoes. Running shoes or sneakers should be suitable for light exploration and walking.
Sunscreen and insect repellent are essential additions, especially if you intend to spend a lot of time in the jungle searching for elusive Kenyan species.
Binoculars, a spotting telescope, a decent bird book, and a sense of humor are all necessary pieces of equipment for birding.
Many birders prefer to locate the species on their own. Finding a knowledgeable local bird guide who can show me about and help me understand a place better is something I personally support. It's a terrific way to give back to the neighborhood and learn about topics you never would have thought of, even if it's just for the first day.
Birding safaris in Kenya
Kenya is a fantastic safari location. Kenya is a fantastic place to go on a birding safari. Discuss creating a customized African bird-watching safari excursion with one of our specialists at Kabira Safaris. Kenya is ready to go.