Exclusive 15 Days Kenya Birding Tour & Wildlife Safari
15 Days Kenya Birding Tour exciting Safari designed around the classical birding route for Kenya. Kenya has the second-highest checklist of birds in Africa and has set a record for the longest birding tour lists of any country in Africa. 15 Days Kenya Birding Tour will help you gather many of these exciting birds, including many of the national endemics like Jackson's Francolin, Williams's Lark, Snowy (Brown-and-White) Barbet, Aberdare Cisticola, Kikuyu White-eye, Hinde's Babbler, and Sharpe's Longclaw.

Birds of Kenya
Other birds we expect include Hartlaub's Turaco, Hildebrandt's Francolin, Northern White-faced Scops-Owl, Montane Nightjar, Somali Bee-eater, Blue-headed Bee-eater, Moorland Chat, Blue-shouldered Robin-Chat, Little Rock-Thrush, Spot-flanked Barbet, White-spotted Flufftail, African Emerald Cuckoo, Grey-crested Helmetshrike, Somali Courser, Secretarybird, Pangani Longclaw, Jackson's Widowbird, Kori Bustard, Saddle-billed Stork, African Orange-bellied Parrot, Yellow-vented Eremomela, Turner's Eremomela, Northern Masked Weaver, Black-faced Sandgrouse, Martial Eagle, Lappet-faced Vulture, Somali Ostrich, Abbott's Starling, Golden-breasted Starling, Grant's Wood-hoopoe, Hunter's Cisticola, Papyrus Canary, Chapin's Flycatcher, Jackson's Hornbill, Abyssinian Scimitarbill, Golden-winged Sunbird, Eastern Bronze-naped Pigeon, Oriole Finch, and Bar-tailed Trogon.
Kenya is also famous for its big game. Films of Big Cats and Nile Crocodiles hunting mammals along the mighty Mara River are commonly featured worldwide. We expect to connect with these top predators among many other big games. Highlight mammals we expect include Leopard, African Lion, Cheetah, Savannah Elephant, White Rhino, Black Rhino, Reticulated Giraffe, Maasai Giraffe, Rothschild's Giraffe, White-bearded Wildebeest, Coke's Hartebeest, Common Warthog, Spotted Hyena, Serval, Topi, Thompson's Gazelle, Grant's Gazelle, Common Impala, Nile Hippo, Common Zebra, Grevy's Zebra, Beisa Oryx, and Cape Buffalo.
During the 15 Days Kenya Birding Tour, we shall enjoy walking in several birding spots. There will also be some game drives, inside the parks, as we enjoy wildlife. We shall be following the tour plan as highlighted below, to help us explore this region:-
What we'll cover in this 15 Days Kenya Birding Tour Itinerary
Quick Tour Details
Duration: 15 days/14 nights
Tour type: Private
Tour cost: from USD 5,690 per person
Group Size: Minimum 1 person, maximum 11 people + Birding Safari-Guide
Activities: Birding and Game Drives
The trip starts: Nairobi
Trip ends: Nairobi
15 Days Kenya Birding Tour Highlights
Notes:-
This 15 Days Kenya Birding Safari can be combined with our other trips to allow you to sample more locations. We also tailor-make tours according to your target species or landscapes.
Tour costs include accommodation, ground transport, meals, water, a birds checklist, park entry fees, and guiding fees for all the tour days as shared above.
Tour costs do not include international flights, visas, personal health insurance, travel insurance, and items of personal pleasure.
Related Kenya Birding Safaris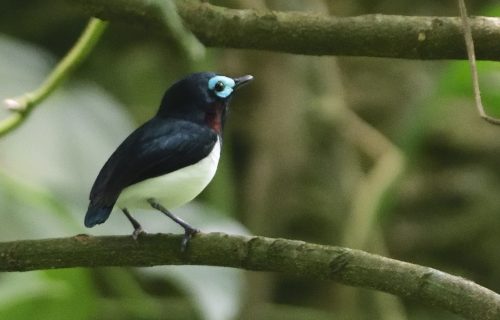 11 Days Kenya Birding Safari Tour allows you to enjoy the Western Kenya Circuit as you pick the rare birds that inhabit this region. We begin in Nairobi.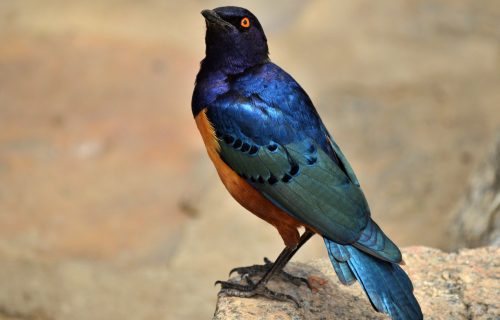 10 Days Kenya Birding Safari has been designed to allow you to enjoy top Birding and Big Game watching in Kenya, while at the same time making magical photographs.