11 Days Kenya Birding Safari Tour (Western Kenya Birds)
This exciting 11 Days Kenya Birding Safari Tour allows you to enjoy the Western Kenya Circuit as you pick the rare birds that inhabit this region. We begin in Nairobi and loop West in an exciting route that is aimed at maximizing each habitat.

Exotic Birds of Masai Mara, Amboseli and Naivasha – Kenya
Highlight birds expected include Jameson's Wattle-eye, Yellow-bellied Wattle-eye, Three-banded Courser, Spotted Thick-knee, Slender-tailed Nightjar, Nyanza Swift, Blue-headed Bee-eater, Plain-backed Pipit, Red-headed Malimbe, White-billed Buffalo Weaver, Black-necked Weaver, Northern Masked Weaver, Vieillot's Black Weaver, Green Sunbird, Beautiful Sunbird, Green-throated Sunbird, Mackinnon's Fiscal, Kakamega Greenbul, Ansorge's Greenbul, Red-headed Bluebill, Oriole Finch, Brown Babbler, Brown-tailed Rock-Chat, Crowned Eagle, Dark Chanting Goshawk, Verreaux's Eagle, Gambaga Flycatcher, Chapin's Flycatcher, Black-faced Rufous Warbler, Uganda Woodland Warbler, Pale Prinia, White-chinned Prinia, Turner's Eremomela, Yellow-bellied Hyliota, Yellow-shouldered (-mantled) Widowbird, Great Blue Turaco, Sharpe's Drongo, African Broadbill, Petit's Cuckooshrike, Blue-shouldered Robin-Chat, White-spotted Flufftail, Acacia/Northern Grey Tit, Bocage's Bush-Shrike, Doherty's Bush-Shrike, Luhder's Bush-Shrike, Bar-tailed Trogon, Yellow-crested Woodpecker, White-headed Wood-Hoopoe, Jackson's Hornbill, Hemprich's Hornbill, Equatorial Akalat, White-tailed Ant-Thrush, Greyish Eagle-Owl and Northern White-faced Scops-Owl
What we'll cover in this 11 Days Kenya Birding Safari Itinerary
Quick Tour Details
Duration: 11 days/10 nights
Tour type: private
Tour cost: USD 3,490 per person – based on a tour size of 4 people
Group Size: Minimum 1 person, maximum 11 people + Guide
Activities: Birding, Game drives, and Photography
The trip starts: Nairobi
Trip ends: Nairobi
Highlight mammals we expect include Maasai Giraffe, Thompson's Gazelle, Grant's Gazelle, Common Impala, Nile Hippo, Common Zebra, Common Eland, Mau Forest Guereza, Red-tailed Monkey, DeBrazza's Monkey, Bushbuck, Defassa Waterbuck, Sitatunga, and Cape Buffalo.
During the 11 Days Kenya Birding Safari tour, we shall enjoy walking in several birding spots. There will also be some game drives, inside the parks, as we enjoy wildlife. We shall be following the 11 Days Kenya Birding tour plan as highlighted below, to help us explore this region:-
11 Days Kenya Birding Safari Tour (Western Kenya Birds); Highlights
Notes:-
This 11 Days Kenya Birding tour can be combined with our other trips to allow you to sample more locations. We also tailor-make tours according to your target species or landscapes.
11 Days Kenya Birding Tour costs include accommodation, ground transport, meals, water, a birds checklist, park entry fees, and guiding fees for all the tour days as shared above.
Tour costs do not include international flights, visas, personal health insurance, travel insurance, and items of personal pleasure.
Related Birding Safari Packages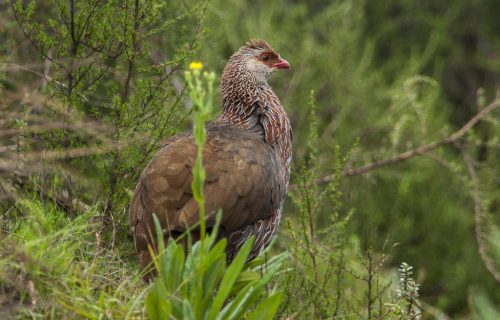 15 Days Kenya Birding Tour exciting Safari designed around the classical birding route for Kenya. Kenya has the second-highest checklist of birds in Africa.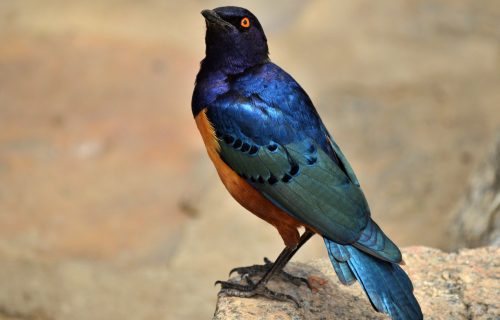 10 Days Kenya Birding Safari has been designed to allow you to enjoy top Birding and Big Game watching in Kenya, while at the same time making magical photographs.