Experience Private Luxury Kenya Safaris & Reviews + Prices
Let our expert team plan your luxury Kenya safari. Carefully Crafted Tailor-Made Kenya luxury safaris. Request A Custom Quote Today.
Experience Luxury Kenya Safari Tours and Packages with Kabira Safaris and explore the true unchartered wilderness. Design a Luxury Kenya Safari Package to Fit Your Dreams & Budget. Experience the natural beauty of Kenya on a luxury safari. Get up close and personal with some of Africa's most sought-after wildlife, as well as the annual Great Migration. In a country as popular as Kenya, it's very important to keep away from crowds and mass-market tourism. That's why, with Kabira Safaris, you'll experience a genuine and very rewarding Luxury Kenya safari with visits to special, private conservation areas, owner-run camps, and intimate luxury Kenya Safari lodges. We've found the very best of Kenya and its hidden secrets for you to enjoy.

Journey to the Heart of Kenya / Epic Safari in the Maasai Mara
In this vast and varied landscape, you can witness some spectacular game drives.
Experience the world-famous wildebeest migration on the Maasai Mara (which we'll help you enjoy in private conservation areas).
Visit the Amboseli National Park for stunning views over the snow-capped Mount Kilimanjaro.
In Further east to Chyulu Hills for remarkable insight into the lives of the Maasai. & the Maasai Culture
And in the north to the romantic Laikipia region of the Great Rift Valley with expert guides who'll help you seek out the elusive black rhino.
Visit the Samburu National Reserve for a variety of landscapes where lion, cheetah, and leopard stalk their prey.
Best Luxury Kenya Safari Packages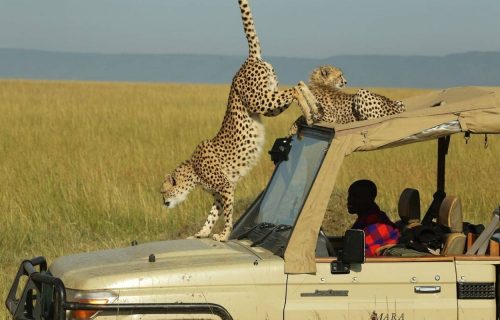 3 Days Masai Mara safari itinerary is a guided Luxury Kenya safari from Nairobi on a budget or luxury package for 3 days and 2 nights. Having a 3 days Masai Mara Tour from Nairobi offers an awesome experience in one of Kenya's wildlife.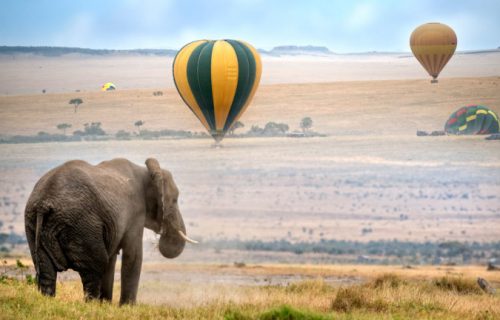 10 Days Luxury Kenya Safari is the best Kenya safari itinerary to explore the cultures and traditions of the people who know this country as home.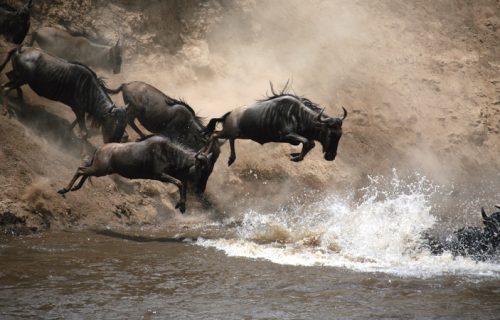 4 Days Masai Mara safari itinerary is a guided safari from Nairobi is luxury Kenya Safari package for 4 days and 3 nights. Booking a 4 days Masai Mara safari from Nairobi offers an awesome experience in one of Kenya's wildlife.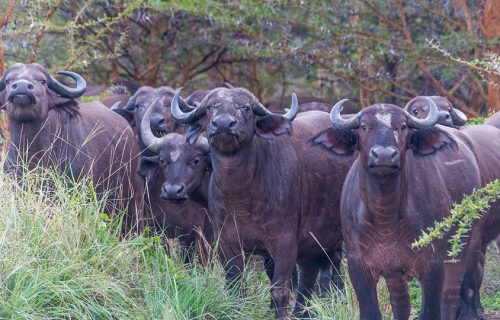 Explore Magical Kenya for 12 Days Luxury Kenya Safari and experience the liveliness of African jungles.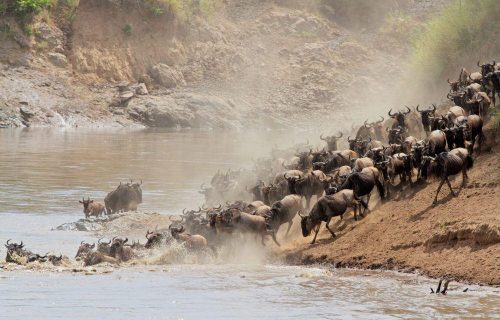 Explore Kenya and the Arusha safari capital of Tanzania on this 10 Days Luxury Kenya Tanzania safari for a wildlife experience.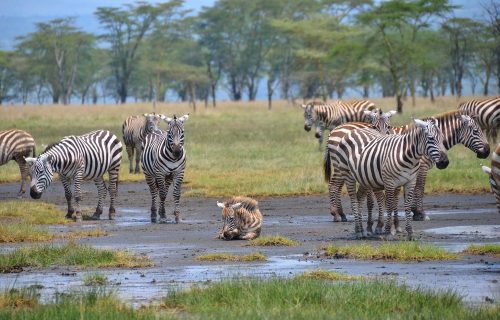 5 Days Masai Mara Safari and Lake Nakuru Tour. Have you ever seen the film The Lion King? Imagine it coming to life and you being a part of it.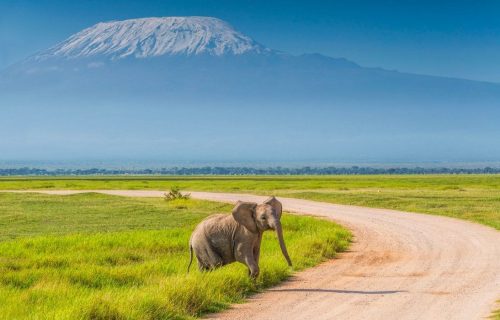 The Remarkable 3 Days Amboseli Safari from Nairobi. 3 Days Amboseli Lodge Safari. Amboseli is the plains below Mount Kilimanjaro.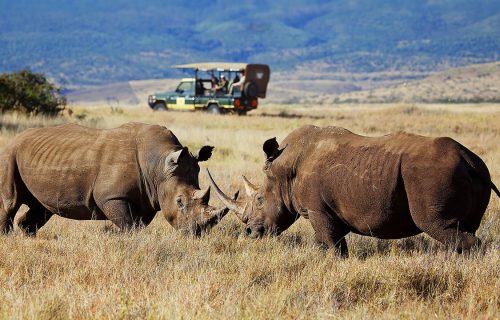 7 Days Kenya Safari takes to Aberdare, Samburu, Lake Nakuru, Masai Mara. The 7 Days Kenya Magical Safari prepares for a magical experience.
The Unedited Kenya Safari Reviews from Clients
Magical and more than I could have dreamed of.
Nov 2022 • Friends
This Safari was incredible. Our driver and guide, Joseph, was knowledgeable about the animals and was very kind to us. He has an impressive ability to find the animals you have an interest in and provides all the time you need for photos and observations. The teamwork between him and the other guides to find the animals is impressive as well; they communicate over CB radio. When we would join another vehicular to watch a cheetah moving her kittens or Lions mating, Joseph was respectful of other groups but would also position our land cruiser so that we could see quite well.
Joseph has been doing this for 10 yrs; we could definitely tell. His predictions of what animals were doing or were about to do was impressive. He also found a leopard for us, which is apparently quite rare in the Maasai Mara; what a beautiful animal.
The Land cruiser has UV protected windows (so nice when you're from Alaska and not used to this degree of sunshine.) It was also clean and has pretty awesome suspension in comparison to another land cruiser we were in the previous week. The padding is in good condition as well, so there were less bruises 🙂 standing to get a better view while trucking down the bumpy Mara roads was pretty fun too.
The accommodations we chose were through Simba & Oryx Nature camp. It was quiet, very close to the park and quite beautiful. They truly position the tents in a way that provides seclusion. The people here incredibly friendly, the masseuse, Winnie, is wonderful to talk to, very talented and kind. The chef makes incredible food, probably the best I've had in Kenya so far.
The balloon safari company that Kabira Safaris Utilized was quite good as well; friendly and professional team and pilot. I highly recommend for a magical morning. It's quite an early time to leave camp (4:20 am) as you have to drive quite a ways into the park to reach the balloons, but worth it. I can't imagine having a better balloon ride anywhere else. We saw many animals, which is never guaranteed, but we were lucky to see a cheetah and a rare rhino that morning, and again on the ground after landing. There were many balloons taking off in the area at the same time, so it made for some beautiful footage.
I cannot recommend the company more. We had no plans for the last few days in Kenya and plan to continue to work with this company for those days as well since they have left such a lasting impression. Thank you to Sharon, Joseph and Kabira Safaris & Tours Agency!
P.S. I booked through email directly to the company, Sharon was quite prompt with replies and answers to my questions.