Luxury Kenya Safari Tours and Packages (2023-2024)
Experience Luxury Kenya Safari Tours and Packages with Kabira Safaris and explore the true unchartered wilderness. Design a Luxury Kenya Safari Package to Fit Your Dreams & Budget. Experience the natural beauty of Kenya on a luxury safari. Get up close and personal with some of Africa's most sought-after wildlife, as well as the annual Great Migration. In a country as popular as Kenya, it's very important to keep away from crowds and mass-market tourism. That's why, with Kabira Safaris, you'll experience a genuine and very rewarding Luxury Kenya safari with visits to special, private conservation areas, owner-run camps, and intimate luxury Kenya Safari lodges. We've found the very best of Kenya and its hidden secrets for you to enjoy.
In this vast and varied landscape, you can witness some spectacular game drives.
Experience the world-famous wildebeest migration on the Maasai Mara (which we'll help you enjoy in private conservation areas).
Visit the Amboseli National Park for stunning views over the snow-capped Mount Kilimanjaro.
In Further east to Chyulu Hills for remarkable insight into the lives of the Maasai. & the Maasai Culture
And in the north to the romantic Laikipia region of the Great Rift Valley with expert guides who'll help you seek out the elusive black rhino.
Visit the Samburu National Reserve for a variety of landscapes where lion, cheetah, and leopard stalk their prey.
Best Luxury Kenya Safari Packages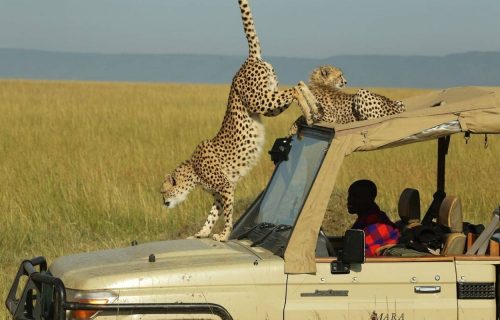 3 Days Masai Mara safari itinerary is a guided Luxury Kenya safari from Nairobi on a budget or luxury package for 3 days and 2 nights. Having a 3 days Masai Mara Tour from Nairobi offers an awesome experience in one of Kenya's wildlife.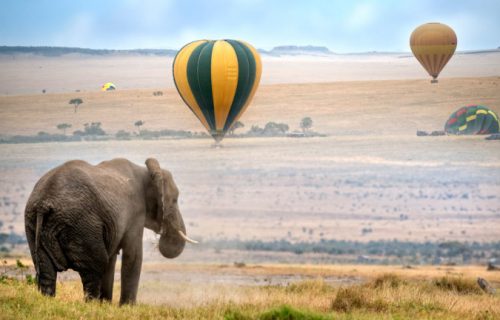 10 Days Luxury Kenya Safari is the best Kenya safari itinerary to explore the cultures and traditions of the people who know this country as home.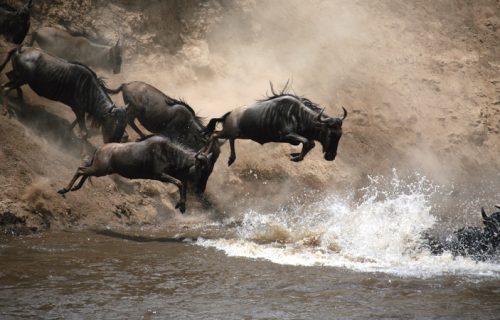 4 Days Masai Mara safari itinerary is a guided safari from Nairobi is luxury Kenya Safari package for 4 days and 3 nights. Booking a 4 days Masai Mara safari from Nairobi offers an awesome experience in one of Kenya's wildlife.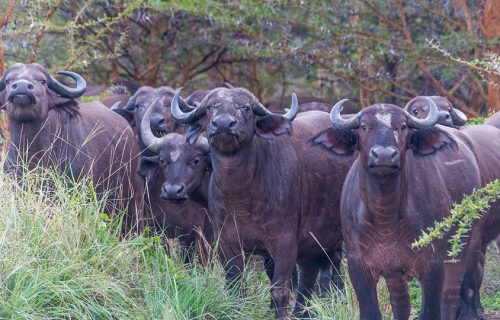 Explore Magical Kenya for 12 Days Luxury Kenya Safari and experience the liveliness of African jungles.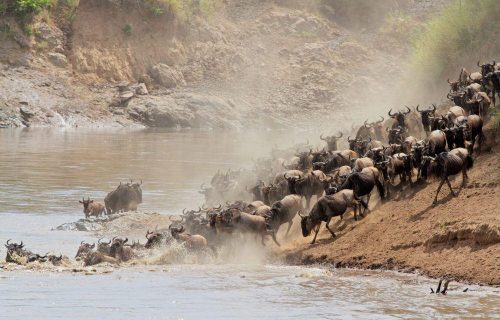 Explore Kenya and the Arusha safari capital of Tanzania on this 10 Days Luxury Kenya Tanzania safari for a wildlife experience.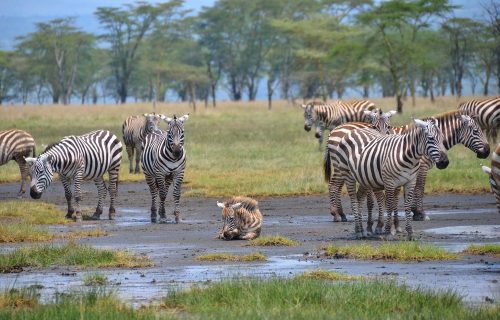 5 Days Masai Mara Safari and Lake Nakuru Tour. Have you ever seen the film The Lion King? Imagine it coming to life and you being a part of it.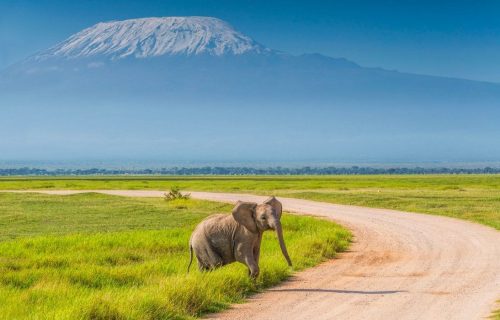 The Remarkable 3 Days Amboseli Safari from Nairobi. 3 Days Amboseli Lodge Safari. Amboseli is the plains below Mount Kilimanjaro.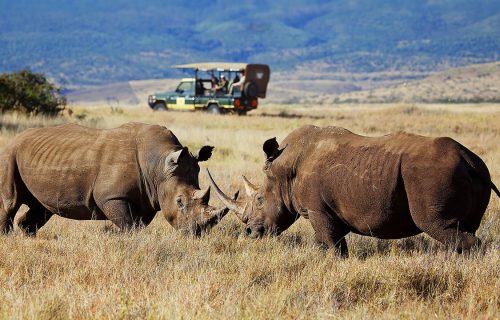 7 Days Kenya Safari takes to Aberdare, Samburu, Lake Nakuru, Masai Mara. The 7 Days Kenya Magical Safari prepares for a magical experience.