3 Days Akagera National Park Wildlife Safari
Overview: 3 Days Akagera National Park Safari
A 3 Days Akagera National Park wildlife safari offers best wildlife viewing in Rwanda's only savannah park with a possibility of game drives.  Located East of Rwanda, Akagera National Park is the only savannah park where it's possible to have a game drive in Rwanda. 
The park is home to the "Big Five" African game (which are Buffaloes, Lions, Leopards, Rhinos and Elephants). It's the best spot for wildlife safaris in Rwanda for wildlife viewing in the scenic wilderness. 
Rwanda doesn't have several wildlife parks but Akagera is a major draw card when it comes to wildlife game drives. 
Akagera Park has played a major role in boosting the Rwanda tourism industry as far as wildlife is concerned. From Kigali, it takes about 2 h 30 min to reach the park on the fastest route and about 3 hours via Akagera road. 
Formed of the forest-fringed lakes, rolling plains, papyrus swamps and savannah plains the park is famed as the most scenic in Africa.
With this 3 Days wildlife safari to Akagera National Park, you have 2 game drives and a boat safari on Lake Ihema. Big mammals like the Lions, giraffes, buffaloes, zebras, hippos and rhinos can be spotted on during these Rwanda safari activities.
Detailed itinerary of the 3 Days tour Akagera National Park
Day 1: Transfer to Akagera National Park and have an evening boat cruise on Lake Ihema.
On this first day of your tour, a Rwanda safari guide will pick you up from Kigali either at a hotel or from the airport. After meeting and greeting you then are driven for about 2 h 30 min to Akagera National Park.
Arriving in time for lunch, you have a meal and then relax as you wait for a boat cruise. The boat ride on Lake Ihema offers great sightings of hippos and crocodiles in the water. Wildlife like Elephants and buffaloes can be seen on the shores of the lake. 
After the boat trip, you later on transfer to a booked accommodation facility for check in, dinner and an overnight stay.
Accommodation options: Luxury: Ruziza Tented Camp, Mid-range: Akagera Game Safari Lodge
Meal Plan: Lunch and Dinner
Day 2: Game drive in Akagera National Park
Early morning you are served breakfast, then undertake a game drive in the scenic savannah plains for about 4 hours depending on the animal sightings and interests. 
Some of the animals that can be seen include the big five game which are Buffaloes, Rhinos, Elephants, Lions and Leopards. Other wildlife species include Giraffes, Zebras, hyena, cape bushbuck, Topis, Oribis, roan antelopes, duikers, impala, cape eland and many more.
After the game drive you return to the hotel and then relax in the evening.
Accommodation options: Luxury: Ruziza Tented Camp, Mid-range: Akagera Game Safari Lodge
Meal Plan: Breakfast, Lunch and Dinner
Day 3: Transfer back to Kigali International Airport for departure
Following morning breakfast, you then are transferred back to Kigali International Airport for a departure flight. Depending on your departure time, you can have time to go craft shopping within Kigali city.
Meal Plan: Breakfast and Lunch
End of 3 Days Akagera National Park wildlife Tour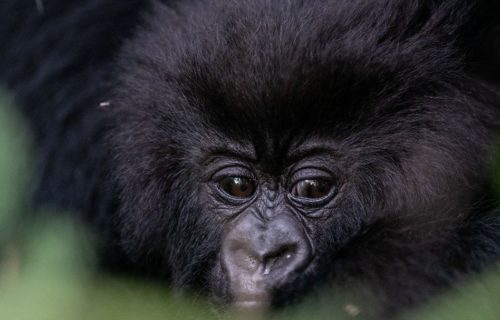 2 Day Gorilla trek Rwanda Safari
Have a memorable Gorilla tour with our 2 Day gorilla trek Rwanda from Kigali. This 2 Day Rwanda Gorilla tour is a short gorilla trekking safari in Rwanda to Volcanoes National Park. Volcanoes National Park or Parc Nationale des Volcans (PNV) is the only park with mountain Gorillas .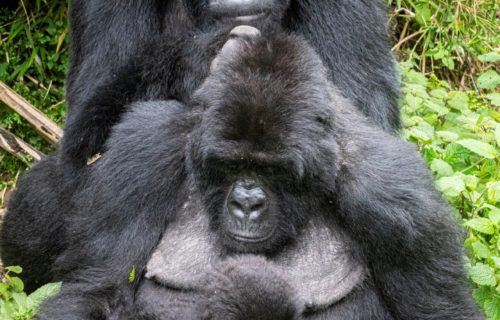 4 Days Rwanda Gorilla Safari
4 Days Rwanda Gorilla Safari is a Gorilla trekking safari in Rwanda best planned for travelers who would want to have a double Gorilla tracking experience. Double Gorilla trekking is trekking gorillas twice on different days. 4 Days Gorilla safari Rwanda requires purchase of 2 Permits.