Private Gorilla Trek Rwanda in Volcanoes (Super Exclusive)
Are you interested in scheduling a private gorilla trek in Rwanda's Volcanoes National Park, one of the best places in the world to trek and see mountain gorillas? Mountain gorillas can be found in Rwanda's Volcanoes National Park, which is one of the national parks that makes up the great Virunga ranges, along with Mgahinga Gorilla National Park in Uganda and Virunga National Park in the Democratic Republic of the Congo.
You can opt to trek a gorilla family alone, with a partner, or with your family during our private gorilla trek in Rwanda, and you will be responsible for paying for all 8 gorilla permits required for that particular gorilla family.

Mountain Gorilla Trekking in Rwanda (Unforgettable)
Our Popular Private Gorilla Trek Rwanda
With professional local guides guiding the way and the option to tailor the route to your interests, you may travel with your private group on this luxury tailor-made journey, departing whenever you like.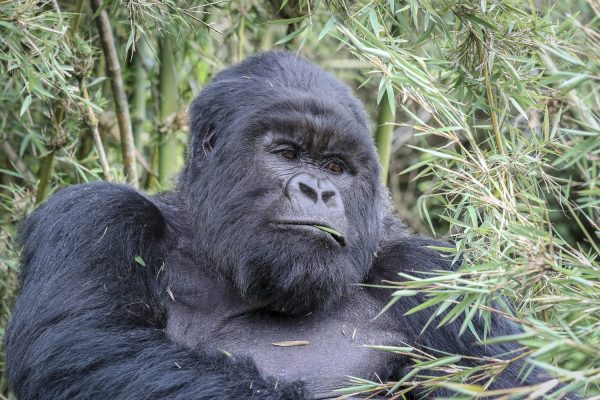 one-day Rwanda Gorilla trekking from Kigali is the cheapest Quick private gorilla tour to Volcanoes National Park which is the only habitat for Mountain gorillas in this land of a thousand hills.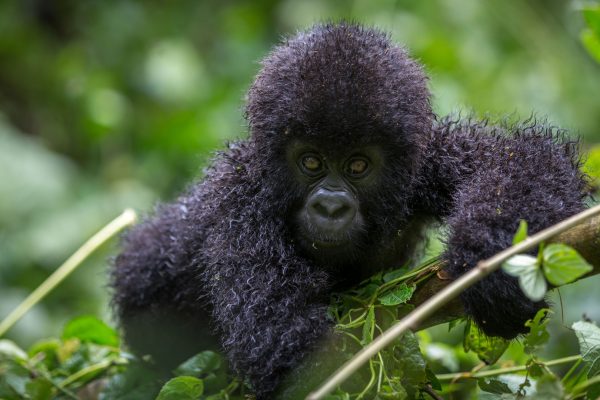 The 2 Day private gorilla trek Rwanda is a short Gorilla safari well customized for tourists who would want to have only a gorilla trekking experience in Rwanda in the shortest time possible but not much exhausting as the 1 day gorilla tour.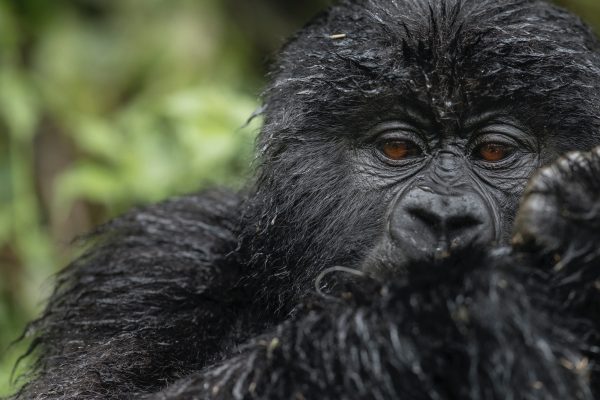 3 Days private gorilla trek Rwanda, you will also have a Kigali city tour and the twin lakes or take a community walk. Volcanoes National Park or Parc Nationale des Volcans (PNV) is the only park with mountain gorillas in the country offering a lifetime experience.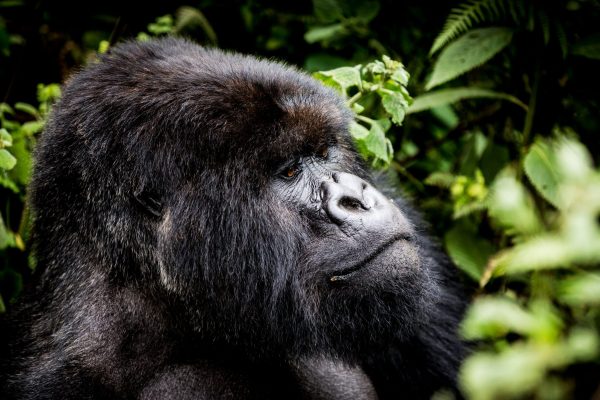 4 Days Double private gorilla trekking Rwanda is best planned for travelers who want to have a Double Gorilla Trekking Experience in Rwanda. Double Gorilla trekking is trekking gorillas twice on different 2 days.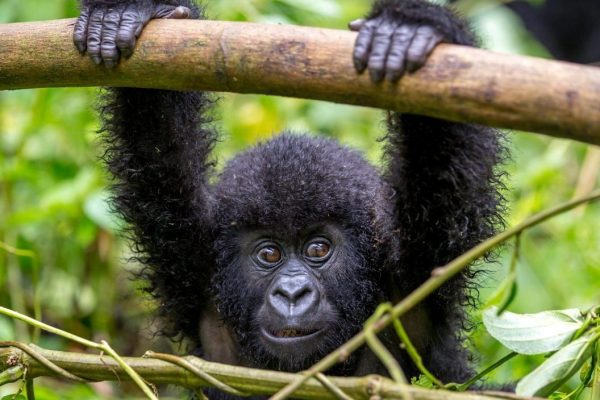 5 Days Rwanda Safari itinerary includes activities like Chimpanzee tracking, canopy walk, Gorilla trekking, and Golden monkey trekking in the two national parks. The tour package is available all year round and can be taken as an individual, a couple, or a group.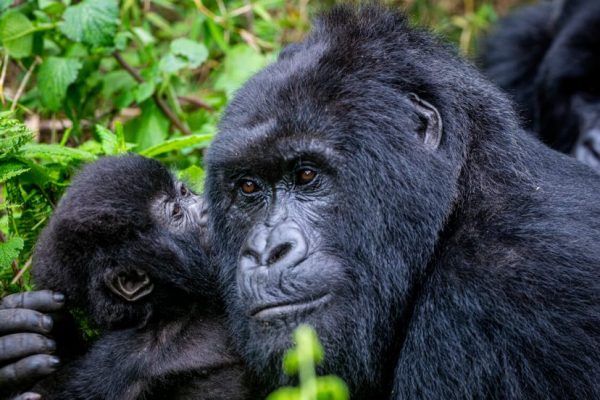 6 Days Rwanda Safari itinerary is activities like Kigali city tour, chimpanzee tracking, canopy walk, Gorilla trekking, and Golden monkey trekking in the two national parks.The tour package is available all year round and can be taken as an individual, a couple, or a group.
Where to stay during your private gorilla trek Rwanda
Hotels in volcanoes National Park range from Budget to luxury option;
Luxury Lodge options at Volcanoes National Park include;
Sabinyo Silverback Lodge, Bisate Lodge, Virunga Volcanoes Lodge, Five Volcanoes Hotels and Mountain Gorillas' Nest Lodge. The Price ranges from USD500 to USD 8000 per person per night.
The Midrange lodge options at Volcanoes National Parks include;
Mountain Gorilla View Lodge and Lebambou Gorilla Lodge, Davinci Lodge. For budget accommodation in Volcanoes National Park the options are many from basic accommodation to camping which include Kinigi Hotel, Hotel Muhabura, Gorilla Solution Lodge, Villa Gorilla, Virunga Hotel, Faraji Hotel and La Palme or Home Inn.
All lodges in Volcanoes National Park are well set to host tourists with various SOPs put in place in-line with Rwanda Health Ministry and WHO recommendations for safety and health of touristis visiting Volcanoes National Park for a private gorilla trek Rwanda.
Where is gorilla trekking done in Rwanda?

FACE TO FACE WITH SILVERBACK GORILLAS IN RWANDA: Incredible Gorilla Trekking Experience
Gorilla trekking is possible at Rwanda's Volcanoes National Park, which is home to the critically endangered mountain gorillas and has lush alpine vegetation including bamboo forests and open grasslands. Volcanoes National Park is situated in Rwanda's far northwest. At this park, eight people visit each gorilla group once daily to do gorilla tracking.
At the Rwanda Development Board (RDB) center offices, the tourists are scheduled to arrive at 7 a.m. There, they will receive a briefing on expectations and dos and don'ts for gorilla tracking before being divided among the several mountain groups.
Upon completion of the briefing and assignment to a gorilla group, you will proceed with your armed ranger guide to begin your journey in search of these gentle giants. Depending on the group's location, your walk could take anywhere from a few minutes to six hours. You will only be able to spend an hour in the company of the group once you have gained insight into them. To ensure both your safety and the safety of the gorillas, keep in mind the information provided in the briefing and make every effort to adhere to it.