Authentic Photographic Safaris in Rwanda
Rwanda is a superb destination for photographic safaris. The country offers great opportunities for photography travelers to Record their iconic moments while in the wild. The country has a variety of wildlife and scenic opportunities to which you can get your lens. The mountain gorillas of Volcanoes National Park are wonderful laidback photographic subjects and the speeds attainable by modern cameras mean you would have to be very unlucky not to come back with some awesome pictures, even in gloomy conditions.
What to Photograph on your safari in Rwanda
There is no better way to describe the beauty of Rwanda than Churchill did. Rwanda is a land of thousand hills, relatively smaller than Scotland however beaming with all nature's beauty, culture, wonderful and hospitable people, and home to a variety of wildlife. All the scenic beauty in the country is perhaps good for photography, however, some areas in the country are top destinations for photographers compared to others.
The top photography spots include the more restless chimpanzees of Nyungwe National Park that are less cooperative photographic subjects, but the same national park's monkeys are often very easy to photograph in situ. Akagera National Park offers the opportunity to photograph the African Big Five animals (lion, leopard, black rhino, elephant, and buffalo) along with all other mammal grazers such giraffe, zebra, hippo and various antelope and a lot of birdlife. The perfect volcanic outlines of the Virungas are highly photogenic, especially day dusk and dawn, as are lakes such as Kivu and Burera. If you want to photograph people in Rwanda, it is important culturally to ask permission first.
The only requirement for Wildlife photography is faster and higher-magnifications lenses than most other subjects. For gorillas, it is always way better to have a 70-200 or similar lens should be used for great pictures. Elsewhere, a zoom that goes up to 300 is ideal, possibly supplemented by a fixed 400 or 500 lenses, with the fastest f-stop of 4 or better 2.8.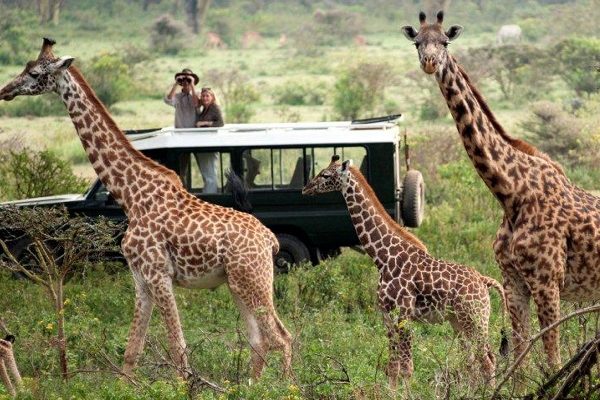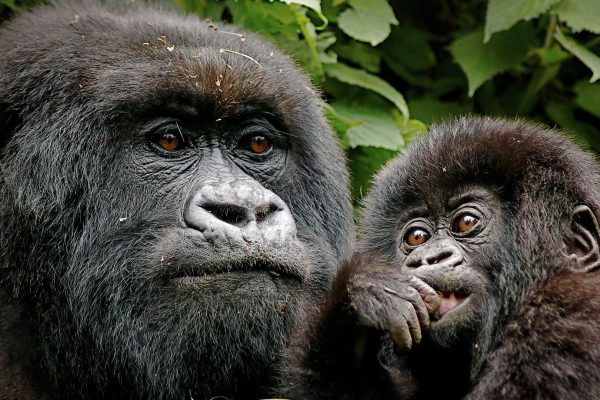 Can you go on safari in Rwanda?
Rwanda is a great safari destination to include on your bucket list when planning a safari to Africa. The country I home to adventure with more to green and hilly Rwanda than meets the eye: it is also home to the primate-filled Nyungwe Forest National Park where there are chimpanzees and fantastic birds. The country is also home to the most endangered primates, the mountain gorillas that live in the Virunga Mountains.