Bespoke Safaris, Tailor-Made Holidays, Reviews, Cost for 2024-2025
Kabira Safaris & Tours Africa. an award-winning, Midrange & Luxury Bespoke Safari company that tailor-makes exclusive holidays in Africa, dedicated to providing guests with the Bespoke African experience.
Customizing exclusive bespoke safari holidays is something we do as well as, if not better than, anyone else on the planet. This is only one of the many reasons why Travel+Leisure has rated us the World's Best Safari Operator a record-setting ten times. (We're happy to provide evidence for this assertion; please question us thoroughly.) We are also pleased to describe the processes involved in our bespoke safari holidays.
Our Top Bespoke Safari Holidays
If you don't find what you're looking for in one of our suggested safari itineraries, one of the many benefits of working with Kabira Safaris & Tours Africa is that we can tailor any itinerary to your unique needs. It's never been simpler to explore the world on your own. And because we are not affiliated with any hotel chains, we can make unbiased decisions about our guests' lodging needs.

The Perfect 8 Day Itinerary For Kenya
Why Consider a Bespoke Safari/ Tailor-made Holiday
Exclusivity comes standard with a smaller safari
One of the most memorable parts of a safari for many visitors is the time spent chatting with other travelers and guides around a campfire. Luxury lodges and safari camps with a larger guide-to-guest ratio are frequent stops on tailor-made safaris. Guests can take advantage of the unique services, receive individualized attention from knowledgeable guides, and mingle with other adventurers all while experiencing the African wilderness.
Quality outweighs quantity with bespoke experiences
Smaller tour companies frequently rely on first-hand, local knowledge to hand-select the best of the continent for their clients. Because of this, personalized itineraries already account for many of the things that safari-goers learn the hard way, such as the fact that transit times are always longer in Africa and that volatility is to be expected. As one would hope for on a "bucket list" vacation, this results in an overall better experience.
Discover authentic Africa with remote escapes
Not everyone knows about or has access to the best resorts and places on the continent unless they work with specialized safari firms. By booking a custom trip, you can experience lodgings that are out of this world and completely off the main path. We at Planet Africa are pleased to have introduced visitors to such hidden gems as Botswana's Makgadikgadi Pans, which resemble the surface of the moon.
Bespoke Safaris & Tailor-made Holidays
The goal of Kabira Safaris & Tours Africa, Inc., a moderate-to-luxury safari operator, is to provide visitors the best possible taste of Africa. Our comprehensive, first-hand knowledge of Africa and our ability to tailor each excursion to each client's specific needs and budget have set us apart.
When organizing a safari, you'll need to think about a lot of different factors, such as where you want to go and how you want to get there. We promise to always go above and beyond your expectations and make your trip one you'll never forget.
Every zebra's stripes are different, just like every traveler is different to us, and that's why we work so hard to provide you the most extraordinary experiences Africa has to offer.
Africa is not just one country, and its many diverse stories offer something for travelers of all interests and budgets. We wish that everyone could visit Africa at least once because it is such a special place. We're dedicated to providing a variety of individualized safari options so that each of our clients can experience the trip of a lifetime.
Our Top Bespoke Safari Experiences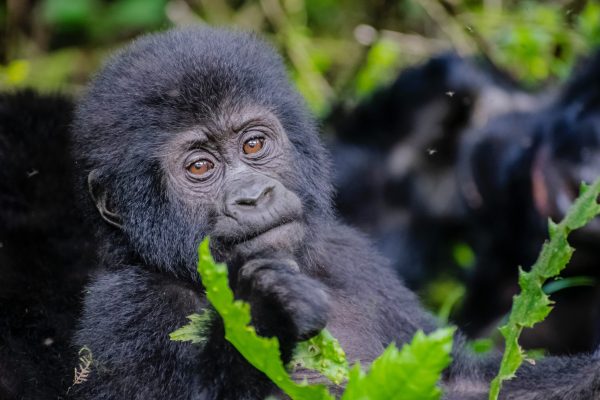 Gorilla Trekking
Trekking for mountain gorillas is one of the most unforgettable experiences you can have in Africa. Gorillas inhabit the eastern African borderlands of the DRC, Uganda, and Rwanda, where these three countries meet. Although the treks are a once-in-a-lifetime opportunity, careful preparation is required to ensure a smooth and enjoyable trip.
Africa's Great Migration
One of the most sweeping and magnificent wildlife migrations on the planet, the Great Migration is often depicted in popular culture as scenes of massive herds of wildebeests and zebras thundering across East Africa's crocodile-infested rivers and grassy plains stalked by lions. That's because the Great Migration across Africa isn't just a single rush at a single river crossing in East Africa.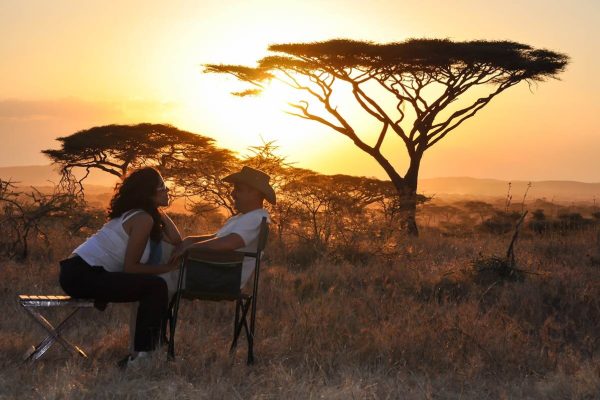 Honeymoon in Africa
A honeymoon in Africa is bound to be exciting. Visitors can interact with lions, elephants, and other animals on game drives and walking safaris. While in Africa, newlyweds on safari can experience the culture of indigenous groups like the Maasai and Batwa, or they can explore modern metropolises like Nairobi and Cape Town. Do you wish to increase the level of excitement? Consider a bungee jump off the Victoria Falls bridge or a hot air balloon flight over the Serengeti.
Tailor Made Holidays
Do you fantasize about spending hot summer days on safari, exploring the African plains and seeing the native animals and plants there? You have company. For good reason, Africa is at the top of the list for many adventurers looking for the trip of a lifetime. This continent is so full of unique animals, historic sites, cultural traditions, and breathtaking landscapes that it must be seen to be believed.
Bespoke safaris take the stress out of traveling to a foreign country, which might be a scary prospect if you've never been there before. Niche safari firms provide unique advantages to the discerning visitor, such as the convenience of being guided through the planning process alongside specialists with on-the-ground experience.
Ready to plan your own African Bespoke safari holiday
Reach out to our small team of travel experts to find out how we can curate a safari itinerary perfectly suited to your tastes or learn how to plan an African safari like the experts here.
Our Tailor Made Safari Holidays…
We're a boutique safari outfit that travels all throughout eastern and southern Africa to provide travelers with more than "just a holiday."
We'll show you more, take you to more incredible lodges, and get you closer to some of the world's most incredible sights than anybody else.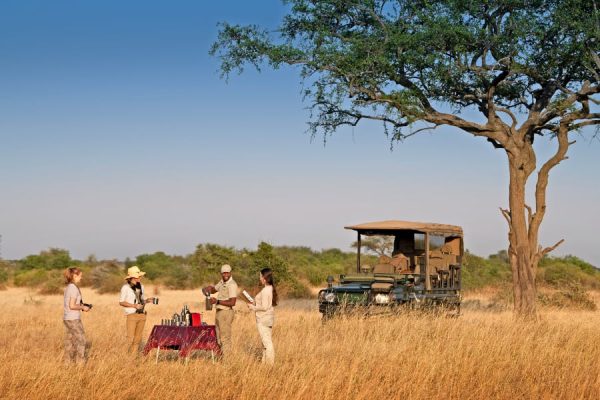 Serengeti Safaris
The Serengeti National Park is the crown jewel of Tanzania's conservation efforts since it contains the biggest concentration of species on Earth and hosts the vast majority of the annual Wildebeest Migration. The incredible variety and abundance of wildlife in the Serengeti makes a safari there a once-in-a-lifetime experience any time of year. But where might one find the best safaris in the Serengeti? And how do you pick the perfect Serengeti safari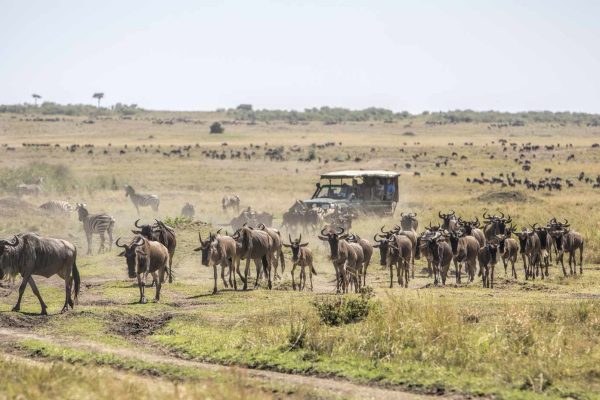 Masai Mara Safaris
One of the best places to go on safari in Africa is the Masai Mara, which consists of the national reserve and several surrounding conservancies. The Mara's broad plains are home to a diverse variety of wildlife, including elephants, buffalo, zebras, giraffes, hyenas, and the three big cats that have made the Mara their home: lions, leopards, and cheetahs. In addition, the Mara serves as a welcome rest stop for the endless herds of wildebeest.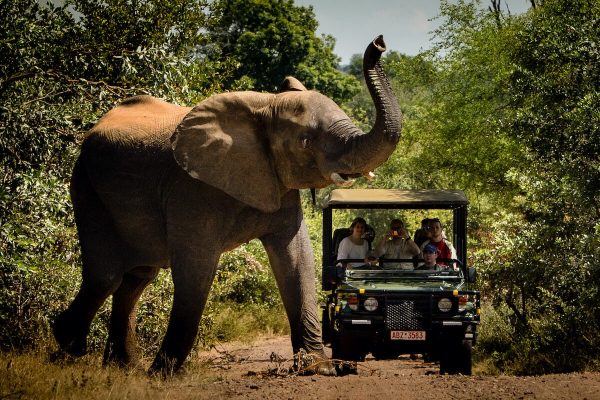 Luxury African Safari
Visit Africa and enjoy a luxurious safari through the continent's pristine wilderness. Kabira Safaris & Tours is widely regarded as the continent's preeminent safari operator. We are able to provide an unparalleled safari experience because to our established connections throughout Africa, from Nairobi to Cape Town.