Nyiragongo Volcano Hike Congo, Travel Guide, Facts & Tours
Nyiragongo Volcano Hike Congo, Facts & Tours. Mount Nyiragongo is an active stratovolcano with an elevation of 3,470 m (11,380 ft) in the Virunga Mountains
Our Informative guide on Mount Nyiragongo Volcano Hike Congo is all you need to know about this beautiful park. here we give you the latest information on the attractions, activities, best time, location and accommodation facilities around the park.
Mount Nyiragongo /ˌnɪərəˈɡɒŋɡoʊ/ is an active stratovolcano with an elevation of 3,470 m (11,380 ft)[2] in the Virunga Mountains associated with the Albertine Rift. It is located inside Virunga National Park, in the Democratic Republic of the Congo, about 20 km (12 mi) north of the town of Goma and Lake Kivu and just west of the border with Rwanda. The main crater is about two kilometres wide and usually contains a lava lake. The crater presently has two distinct cooled lava benches within the crater walls – one at about 3,175 m (10,417 ft) and a lower one at about 2,975 m (9,760 ft). Nyiragongo's lava lake has at times been the most voluminous known lava lake in recent history. The depth of the lava lake varies considerably. A maximum elevation of the lava lake was recorded at about 3,250 m (10,660 ft) prior to the January 1977 eruption – a lake depth of about 600 m (2,000 ft). A recent  very low elevation of the lava lake was recorded at about 2,700 m (8,900 ft). Nyiragongo and nearby Nyamuragira are together responsible for 40% of Africa's historical volcanic eruptions.[3]
Source: From Wikipedia, the free encyclopedia
Ultimate Gorilla Tours & Nyiragongo Hike
Congo Safaris – Ultimate Gorilla Tours & Nyiragongo Volcano Hike Congo. Long Congo Tours include Luxury and Budget Congo Safari Packages to the Best Congo National Parks: Virunga National Park, Kahuzi-Biega National Park, Bombo Lumene National Park, Garamba National Park & Salonga National Park.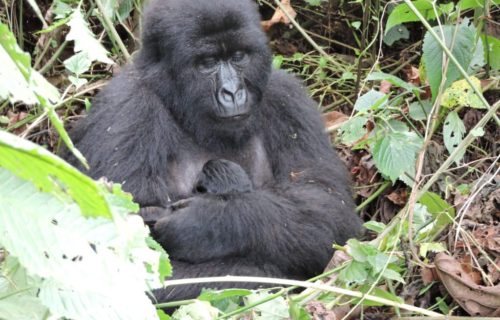 3 Days Congo Gorilla tour from Kigali could be the cheapest 3 Days Mountain Gorilla trekking safari in Africa. Congo sells the cheapest Gorilla trekking permits in Africa and this gives advantage to travelers who would want to have budget tours.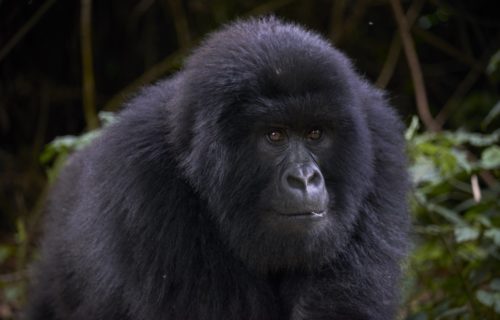 4 Days Congo Double Gorilla Trekking Safari from Kigali to Virunga National Park. Double Gorilla trekking means trekking 2 different Gorilla families on the second and third day which offers chance to know more about the different Mountain – Double Gorilla Tour in Congo.