Congo Wildlife Safaris, Best Wildlife Tours Holidays in Congo
Congo Wildlife Safaris, Best Wildlife Tours Holidays in Congo with Kabira Safaris. we Professionally organized Guided Wildlife Tours in Republic of Congo to the different National Parks – Congo Wildlife Safaris Tours

Animals of the Congo Basin
Wildlife of the Democratic Republic of the Congo
Congo wildlife tours/ Congo wildlife safaris The Wildlife of the Democratic Republic of the Congo includes its flora and fauna, comprising a large biodiversity in rainforests, seasonally flooded forests and grasslands. Wildlife is threatened by overhunting for bushmeat.
The country is considered one of the 17 megadiverse nations. Its rainforests harbour many rare and endemic species, such as the chimpanzee and the bonobo. Five of the country's national parks are listed as World Heritage Sites: the Garumba, Kahuzi-Biega, Salonga and Virunga National Parks, and Okapi Wildlife Reserve. All five sites are listed by UNESCO as World Heritage In Danger.
The civil war and resultant poor economic conditions have endangered much of this biodiversity. Many park wardens were either killed or could not afford to continue their work.
Source: From Wikipedia, the free encyclopedia
Congo Gorilla Tours Packages
Our Short Congo Gorilla tours are the easiest and shortest way of having a Gorilla trekking safari in Congo. These tours range from 3-4 days and mostly start and end in the neighboring country of Rwanda.
Specifically for tourists who just want to trek Gorillas in Congo we have short tour packages. Here are our sample (Congo Wildlife Tours/Wildlife Safaris in Congo)Short Gorilla trekking itineraries from Goma or Rwanda for both mountain Gorilla trekking and for the Lowland Gorillas. These tours are basically for Gorilla trekking without visits to other destinations.
We have well customized packages that offer short Congo Gorilla tours to Virunga National Park for mountain gorilla trekking or to Kahuzi-Biega National Park for Lowland Gorilla trekking. Check out these packages or talk to us for advice on a Short Gorilla Safari in Congo.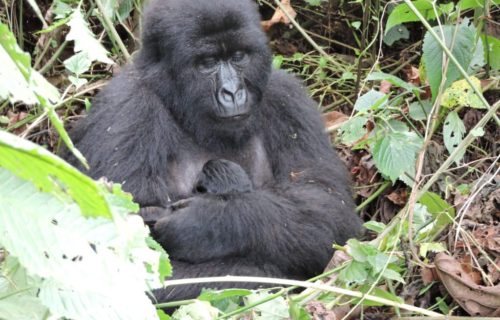 3 Days Congo Gorilla tour from Kigali could be the cheapest 3 Days Mountain Gorilla trekking safari in Africa. Congo sells the cheapest Gorilla trekking permits in Africa and this gives advantage to travelers who would want to have budget tours.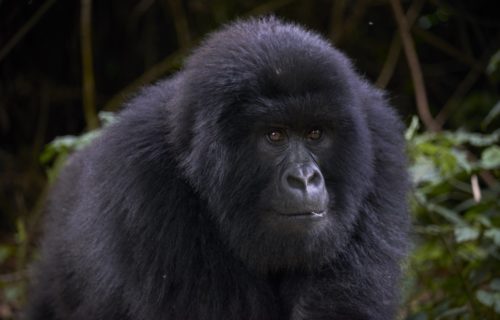 4 Days Congo Double Gorilla Trekking Safari from Kigali to Virunga National Park. Double Gorilla trekking means trekking 2 different Gorilla families on the second and third day which offers chance to know more about the different Mountain – Double Gorilla Tour in Congo.