Congo Birding Safaris – Ultimate Guided Bird Watching Tours Congo
Explore Best Congo Birding Safaris Tours with Kabira Safaris: Guided Bird Watching Tours in Congo are Complemented by Gorilla Trekking & Wildlife.
This is a list of the bird species recorded in the Democratic Republic of Congo. The avifauna of the Democratic Republic of Congo include a total of 1189 species, of which twenty-one are endemic, and one has been introduced by humans. This country has the greatest avian biodiversity of any African country.
This list's taxonomic treatment (designation and sequence of orders, families and species) and nomenclature (common and scientific names) follow the conventions of The Clements Checklist of Birds of the World, 2019 edition.[1] The family accounts at the beginning of each heading reflect this taxonomy, as do the species counts found in each family account. Introduced and accidental species are included in the total counts for the Democratic Republic of Congo.
The following tags have been used to highlight several categories. The commonly occurring native species do not fall into any of these categories.
(A) Accidental – a species that rarely or accidentally occurs in the Democratic Republic of Congo
(E) Endemic – a species endemic to the Democratic Republic of Congo
(I) Introduced – a species introduced to the Democratic Republic of Congo as a consequence, direct or indirect, of human actions [source: https://en.wikipedia.org/wiki/List_of_birds_of_the_Democratic_Republic_of_the_Congo]
Short Congo Gorilla Tours 
Our Short Congo Gorilla tours are the easiest and shortest way of having a Gorilla trekking safari in Congo. These tours range from 3-4 days and mostly start and end in the neighboring country of Rwanda. 
Specifically for tourists who just want to trek Gorillas in Congo we have short tour packages. Here are our sample Short Gorilla trekking itineraries from Goma or Rwanda for both mountain Gorilla trekking and for the Lowland Gorillas. These tours are basically for Gorilla trekking without visits to other destinations.
We have well customized packages that offer short Congo Gorilla tours to Virunga National Park for mountain gorilla trekking or to Kahuzi-Biega National Park for Lowland Gorilla trekking. Check out these packages or talk to us for advice on a Short Gorilla Safari in Congo.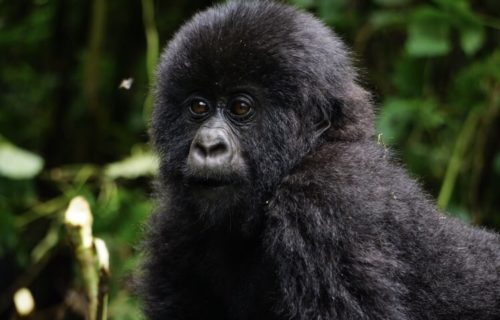 3 Days Congo Gorilla tour from Kigali could be the cheapest 3 Days Mountain Gorilla trekking safari in Africa. Congo sells the cheapest Gorilla trekking permits in Africa and this gives advantage to travelers who would want to have budget tours.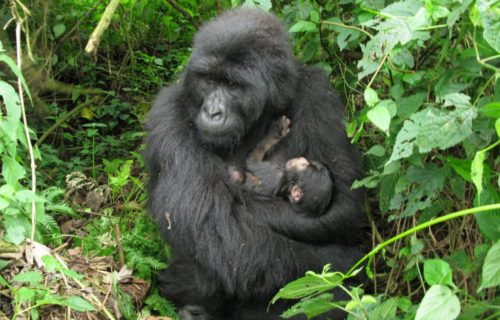 4 Days Congo Double Gorilla Trekking Safari from Kigali to Virunga National Park. Double Gorilla trekking means trekking 2 different Gorilla families on the second and third day which offers chance to know more about the different Mountain – Double Gorilla tour in Congo you need to 2 Permits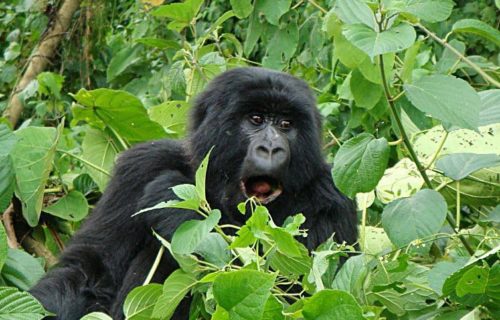 4 Days Congo Gorilla Trek & Nyiragongo Hike from Kigali is the best adventurous tour to Congo for intrepid travelers. If you want to have one of the most amazing experiences like climbing up an active volcano & spending the night at the summit then this is a trip for you.