A Guide to Kahuzi-Biega National Park (Activities, Attractions)
A Guide to Kahuzi-Biega National Park in Congo. The most activity in Kahuzi-Biega National Park is tracking gorillas. other Activities and Attractions in Kahuzi-Biega. Everything You Need to Know About Kahuzi Biega National Park's Activities, Location, and Size We go on to teach you how to best plan your Gorillas Safari and give packages with a free quotation to organize your Gorilla Trekking Safari to Kahuzi Biega National Park Congo. The Kahuzi-Biega National Park is a protected region in the eastern Democratic Republic of the Congo, near Bukavu. It lies close to the Rwandan border and the western side of Lake Kivu.
The Kahuzi-Biega National Park was founded in 1970 by Belgian photographer and naturalist Adrien Deschryver and is named after two extinct volcanoes inside its boundaries, Mount Kahuzi and Mount Biega. Kahuzi-Biega is one of the country's largest national parks, covering an area of 6,000 square kilometers (2,300 square miles). It is one of the remaining refuges for the uncommon species of Eastern lowland gorilla (Gorilla beringei graueri), which is classified as endangered on the IUCN Red List. The park was designated a UNESCO World Heritage Site in 1980 for its unique variety of rainforest environment and Eastern Lowland Gorillas.
Kahuzi-Biega National Park Map
Gorilla Safaris Packages in Kahuzi-Biega National Park
Our Short Congo Gorilla tours are the easiest and shortest way of having a Gorilla trekking safari in Congo. These tours range from 3-4 days and mostly start and end in the neighboring country of Rwanda. 
Specifically for tourists who just want to trek Gorillas in Congo, we have short tour packages. Here are our sample Short Gorilla trekking itineraries from Goma or Rwanda for both mountain Gorilla trekking and for Lowland Gorillas. These tours are basically for Gorilla trekking without visits to other destinations.
We have well-customized packages that offer short Congo Gorilla tours to Virunga National Park for mountain gorilla trekking or to Kahuzi-Biega National Park for Lowland Gorilla trekking. Check out these packages or talk to us for advice on a Short Gorilla Safari in Congo.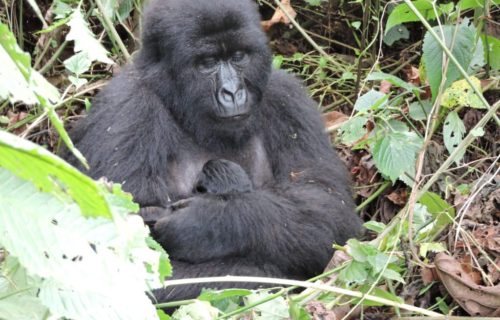 3 Days Congo Gorilla tour from Kigali could be the cheapest 3 Days Mountain Gorilla trekking safari in Africa. Congo sells the cheapest Gorilla trekking permits in Africa and this gives advantage to travelers who would want to have budget tours.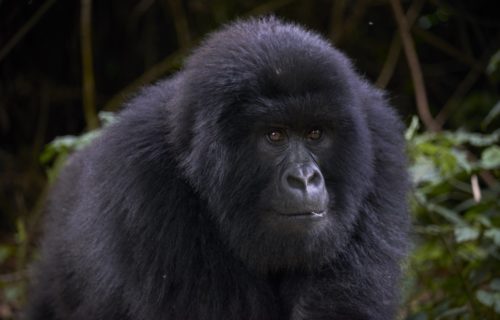 4 Days Congo Double Gorilla Trekking Safari from Kigali to Virunga National Park. Double Gorilla trekking means trekking 2 different Gorilla families on the second and third day which offers chance to know more about the different Mountain.