Ruaha National Park Tanzania, Map, Facts & Safari Guide
Complete Guide on Ruaha National Park Tanzania is all you need to know about this beautiful park. here we give you the latest information on the attractions, activities, best time, location and accommodation facilities around the park.
We also go a head to show you how to best plan your safari as well as offer you sample packages with a free quote to help you plan your Walking and classic safari, 4 of the Big 5 (no rhino), cheetah and wild dog to Ruaha Park.
Ruaha National Park is a national park in Tanzania. The addition of the Usangu Game Reserve and other important wetlands to the park in 2008 increased its size to about 20,226 km2 (7,809 sq mi), making it the largest protected area in Tanzania and East Africa.[2]
The park is about 130 kilometres (81 mi) west of Iringa. The park is a part of the 45,000 square kilometres (17,000 sq mi) Rungwa-Kizigo-Muhesi ecosystem,[2] which includes the Rungwa Game Reserve, the Kizigo and Muhesi Game Reserves, and the Mbomipa Wildlife Management Area.[3]
The name of the park is derived from the Great Ruaha River, which flows along its southeastern margin and is the focus for game-viewing. The park can be reached by car on a dirt road from Iringa and there are two airstrips – Msembe airstrip at Msembe (park headquarters), and Jongomeru Airstrip, near the Jongomeru Ranger Post.[2]
Best Time to Visit – Ruaha National Park
The middle and end of the Dry season (June to October) is the prime time for watching wildlife in Ruaha National Park. Animals are easier to spot because the bush thins out and wildlife concentrates around trusted water sources.
Safari Trips to Tanzania National Parks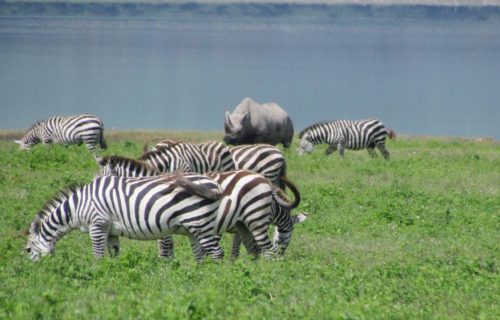 Lake Manyara day Trip starts from Arusha with a road drive to Lake Manyara National Park. After breakfast, depart with packed lunch to the park for a game drive.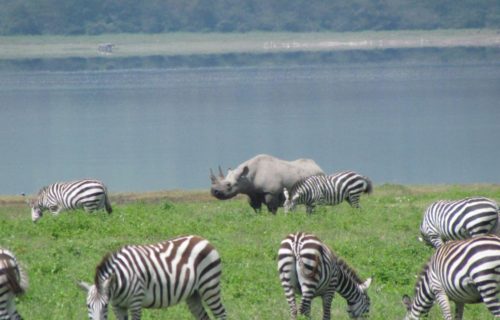 Tarangire National Park Day Trip is full day tour for a game drive starting and ending in Arusha. The park is in the northern circuit of Tanzania but also less visited.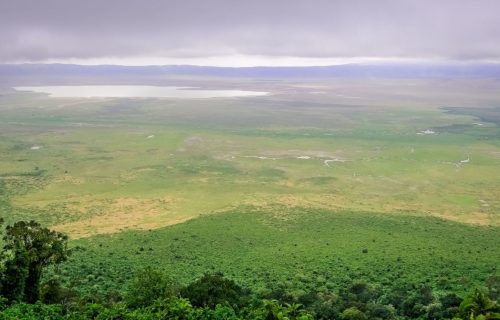 1 Day Safari Ngorongoro Crater offers one day (full) tour to Ngorongoro Conservation Area from Arusha with packed lunch. It's a short day trip for a game drive at one of the world's natural wonders – Ngorongoro Crater.