Selous Game Reserve Tanzania, Map, Location & Safari Guide
Our Complete Guide on Selous Game Reserve Tanzania is all you need to know about this beautiful park. here we give you the latest information on the Attractions, Activities, Best time, Location and Accommodation facilities around the park.
We also go a head to show you how to best plan your safari as well as offer you sample packages with a free quote to help you plan your Walking, boat and classic safari, Big 5 present, healthy population of wild dog to Selous Game Reserve Tanzania.
The Selous Game Reserve is a protected area in southern Tanzania. It covers a total area of 50,000 km2 (19,000 sq mi) and has additional buffer zones. It was designated a UNESCO World Heritage Site in 1982 due to its wildlife diversity and undisturbed nature. Some of the typical wildlife of the miombo inhabits the reserve, such as African bush elephant, black rhino, hippopotamus, lion, East African wild dog, Cape buffaloes, Masai giraffe, Plains zebra, and Nile crocodile. Permanent human habitation is not permitted within the reserve. All human entry and exit is controlled by the Wildlife Division of the Tanzanian Ministry of Natural Resources and Tourism.
History – Selous Game Reserve
The area was first designated a protected area in 1896 by the German Governor of Tanganyika Hermann von Wissmann, and became a hunting reserve in 1905. The reserve was named after Frederick Selous, a famous big game hunter and early conservationist, who died at Beho Beho in this territory in 1917 while fighting against the Germans during World War I. Scottish explorer and cartographer Keith Johnston had died at Beho Beho in 1879 while leading a Royal Geographical Society expedition to the Great Lakes of Africa with Joseph Thomson.
Since 2005, the protected area is considered a Lion Conservation Unit.[1]
A boundary change to allow the use of uranium deposits has been approved.[2] The approval for the boundary change was given by the UNESCO and seriously criticized by environmentalists and organizations e.g., Uranium-Network[3] and Rainforest Rescue.[4]
Tanzania president John Magufuli has given an approval of constructing a new Stiegler's Gorge Hydroelectric Power Station of 2,115MW over the Rufiji River.[5] The power station will result to an additional 2,100 megawatts of electricity, more than tripling Tanzania's installed hydropower capacity of 562 megawatts.[6] The project started on 26 July 2019 and should be completed by 2022. The International Union for Conservation of Nature (IUCN) has criticised the Government of Tanzania for failing to consider, the impact of the flooding of nearly 1,000 km2 will have, on both the people and biodiversity of the reserve. Thousands of people are dependent on the river for fishing and agriculture.[7]
Safari Trips to Tanzania National Parks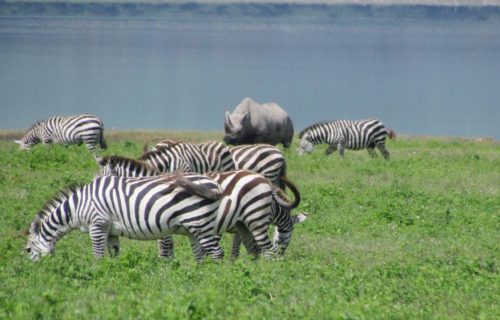 Lake Manyara day Trip starts from Arusha with a road drive to Lake Manyara National Park. After breakfast, depart with packed lunch to the park for a game drive.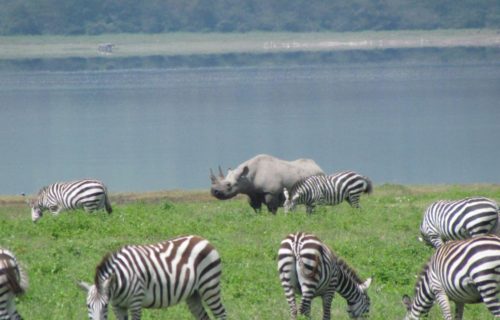 Tarangire National Park Day Trip is full day tour for a game drive starting and ending in Arusha. The park is in the northern circuit of Tanzania but also less visited.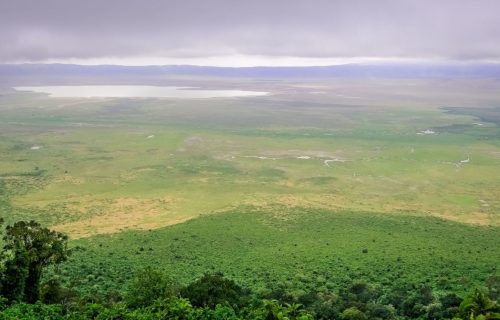 1 Day Safari Ngorongoro Crater offers one day (full) tour to Ngorongoro Conservation Area from Arusha with packed lunch. It's a short day trip for a game drive at one of the world's natural wonders – Ngorongoro Crater.