2024 Best Things To Do in Tanzania (Tourist Attractions & Activities)
Tanzania is an amazing country that is home to some of Africa's most well-known national parks and natural features, including the magnificent Mount Kilimanjaro. Take a look at our advice on the top things to do in Tanzania!
The most popular activities in Tanzania and the major reasons people visit there are safaris and other wildlife-related activities, as well as the lovely beaches of Zanzibar, which appeal to anyone wishing to spend some time lazing in the sun.

Things To Do And Places To Visit In Tanzania | Must-See Attractions
Large creatures like lions, elephants, giraffes, and hippos can be seen up close and personal on grand safaris. One of the most enjoyable activities in Tanzania is hiking in one of the many national parks, which offers the chance to see endemic and endangered animals.
Tourist Attractions & Activities in Tanzania
1. Climb Mount Kilimanjaro
The best activity in Tanzania, in our opinion, is climbing Mount Kilimanjaro. Awe-inspiring views of the Furtwängler Glacier can be had by ascending to Africa's roof. The Machame route is the most spectacular path, and it provides you an extra day to adjust to the elevation. You will have a great chance of completing one of the world's most renowned climbs. When you reach the peak, it is a feat to be proud of at 5895 meters. Don't skip this once-in-a-lifetime journey.
Hot Tip: Book with Kabira Safaris & Tours Africa in Moshi. We went with them, made our reservation the day we arrived at Kilimanjaro Airport, and thoroughly enjoyed our tour. Read More about our climb up Kilimanjaro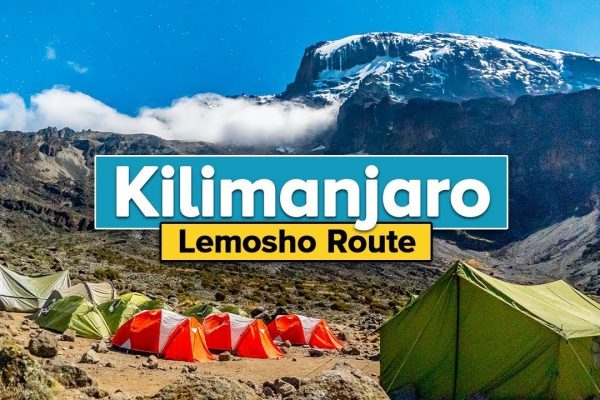 7 Days Lemosho Route Kilimanjaro Hiking Itinerary & Prices. The Lemosho Route Kilimanjaro is one of the newer routes on the mountain, and a superb choice for your climb.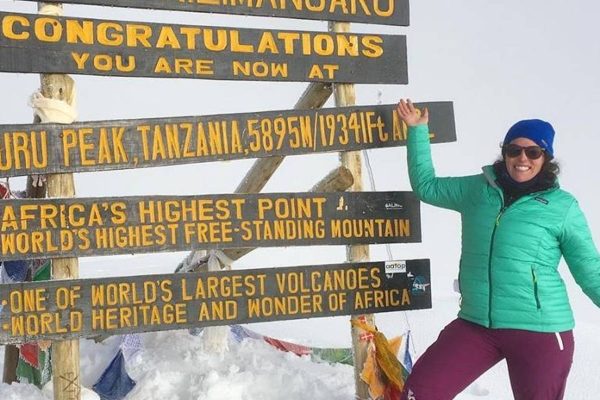 7 Days Machame Route Group Tour Itinerary & Prices. Day 1: Machame Gate (1,800m/5,905ft) to Machame Camp (3,000m/9,840ft). Day 2: Machame Camp (3,000m/9,840ft) to Shira Camp (3,840m/12,600ft).
2. Safari In The Serengeti National Park
The premier wildlife attraction in Africa is Serengeti National Park. With good reason, too! Over a million wildebeest and thousands of other African herbivores like gazelles and zebras travel across its vast grasslands every year.
But don't limit yourself to the migration season. Lions, cheetahs, elephants, and leopards may all be seen in the Serengeti all year long as they live in their native habitats on the vast African plains. Find the Best Serengeti Safaris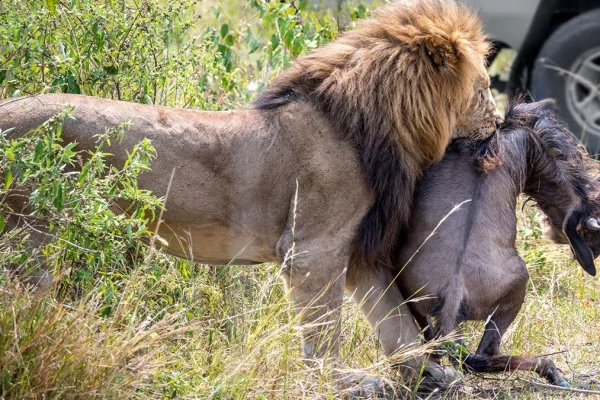 The 3 Days Serengeti Safari offers budget camping and great sights of the Big five, Wildebeest, Zebras, Gazelles, Cheetahs, and Hyenas.
Book a safari to watch the exciting Wildebeest Migration in Serengeti, Tanzania. Watching the great wildebeest migration in Serengeti National Park.
3. Scuba Dive In Zanzibar
Without some island time, no journey is complete, and Zanzibar is a heaven on earth.
This spice island is gorgeous below the surface as well, with its white sand beaches and turquoise ocean. Snorkelers will be pleased with what they see as well, since it is thought to have some of the best diving on the entire east coast of Africa. View More. Go to Nungwoi in the north of the island to snorkel at the Kendwa Reef, which is only 800 meters offshore.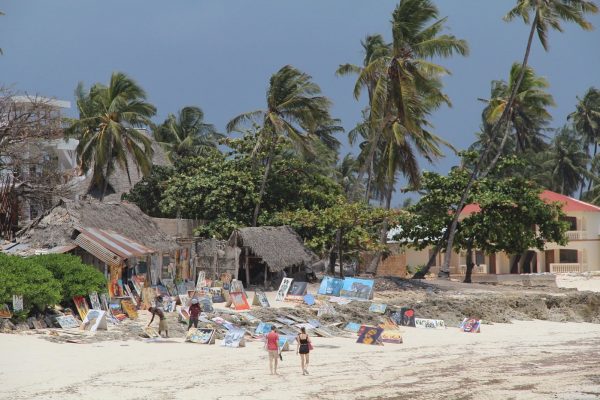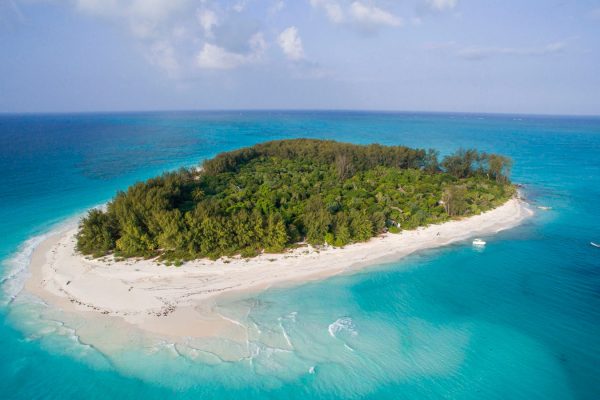 With 2 weeks in Zanzibar, you can experience it all, staying on different beaches and getting immersed in the local culture. This 2 Weeks in Zanzibar Itinerary takes to Kendwa, Stone Town, Paje, Pemba, and Zanzibar Town.
4. Explorer The Beaches Of Zanzibar
The world's most stunning beaches can be found in Zanzibar. The beaches take you to paradise, while Stone Town offers you a sense of old Arabia. Zanzibar has many beaches to choose from, including Nungwi, Paje, Jambiani, Matemwe, and others. Check out Zanzibar's top beaches.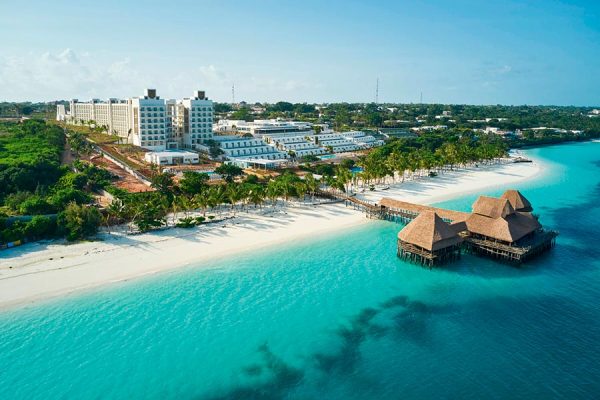 Plan your Zanzibar Beach honeymoon Package and enjoy the adventure in a relaxing and comfortable way. A beach holiday in Zanzibar is relaxing.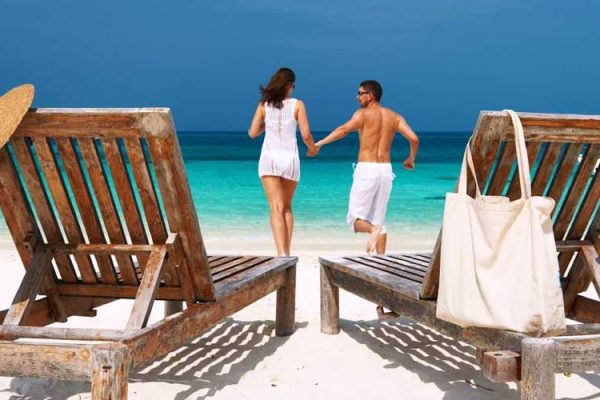 11-night honeymoon to Kenya and Zanzibar, combine a safari with a beach getaway. Along the way, you'll see some of the most famous species on the continent.
5. Stone Town – Birthplace Of Freddie Mercury

Tour of Historic Stone Town in Zanzibar, Tanzania
Although Stone Town may be explored on foot, Zanzibar is most renowned for its beaches and blue ocean.
It was a delight for us to view the door to Freddie Mercury's home and stop by Mercury's bar for a drink as he was born in Zanzibar. There are a lot of other things to do in this UNESCO World Heritage town, so perhaps I am too much of a Queen fan.
It was once the king of the spice trade and sadly the slave trade. Walk through the narrow alleyways and marvel at the famous Zanzibar doors, (Freddie Mercurie's old house has a door saying Mercurie's house) smell the spices and visit the old fort and night markets.
Sadly, it formerly reigned supreme in the slave trade and the spice trade. Smell the spices, explore the old fort and night markets, and marvel at the famed Zanzibar doors (Freddie Mercurie's old house has a door that says Mercurie's residence).
Hot tip: The streets of stone towns can get very hot. To stay cool, choose accommodations near the water. Read More about Stone Town
6. Ngorongoro Conservation Area
One of Tanzania's most well-known wildlife viewing areas, the Ngorongoro Conservation Area, contains the famous volcanic Ngorongoro Crater.
It is located midway between Lake Manyara and the Serengeti. Because there is constantly water here, there is no need for many organisms to migrate; instead, they are drawn to this enormous volcanic crater.
Visitors come here mostly to view large animals and to observe birds. The Ngorongoro Crater is home to thousands of species, including lions, elephants, rhinos, Thomson's gazelles, and buffalo, but more than half of the inhabitants are wildebeests and zebras.
Near Lake Magadi, where flocks of flamingos congregate in the shallows, are the ideal locations for bird watching.
Hippos enjoy spending the day in the water and the evening munching on the nearby grass. The biggest intact ancient caldera in the world, the Ngorongoro Crater is almost three million years old. The Ngorongoro volcano was one of the world's tallest mountains before it erupted and collapsed. Another fascinating aspect of the protection area is the Olduvai Gorge.
This important archeological site's discovery of ancient skulls and bone pieces has revealed important details about the first human cultures. Ancient human bones and fossils have been found in Olduvai Gorge, which is situated on several fault lines, as a result of millennia of erosion.
A German scholar discovered some petrified bones in the Olduvai Gorge in 1911 while looking for butterflies. During a following expedition, the Leakeys collected bones that were thought to be around 2 million years old, a head, and pieces of it. Tools and hunting gear from between one and five million years ago were also discovered at Olduvai Gorge.
Another exciting find was the recognizable footprints of a man, mother, and child in Laetoli, close to Olduvai. These and other finds provide further evidence that at least three hominid species existed in this region more than two million years ago.
7. Tarangire National Park
The Tarangire National Park, established in 1970, is a great location to watch wildlife. The greatest time to visit is between July and September, which is the dry season, when animals congregate close to the river.
During the dry season, a huge number of migratory animals, such as wildebeest, zebra, buffalo, impala, gazelle, hartebeest, and eland, congregate in Tarangire National Park's lagoons.
Other notable features of the park include the large number of elephants that live there and the baobab trees that dot the lush surroundings. Tarangire is a fantastic place for birding, with more than 300 different species of birds recorded there. Some of these species include buzzards, vultures, herons, storks, kites, falcons, and eagles.
8. Pemba Island
Pemba Island is the most northerly island in the Zanzibar archipelago. Near Pemba, there are a number of desert islands, and the Indian Ocean offers unparalleled scuba diving visibility.
The coral gardens, sponges, and sea fans that populate the underwater paradise are all vivid. Scuba divers frequently establish themselves in Chake Chake, the main settlement on Pemba. Because it is not as well known as Zanzibar, Pemba has a more laid-back vibe.
Mountain bikers have grown to love the island because of the rocky, 1,000-meter peaks and deep valleys that draw them there. The adjacent Misali Island Beach is a must-see destination. There is a beautiful white sand beach on an uninhabited tropical island. Pemba is known for its juju traditions of healing and sorcery and is a key clove grower on a global scale. To learn with the traditional and voodoo healers or seek a cure, people go from all over East Africa.
9. Lake Manyara National Park
Wetlands, meadows, and woodlands make up the landscape of Lake Manyara National Park. A variety of species call Lake Manyara home, including hundreds of flamingos at certain times of the year. Two-thirds of the park is immersed in water.
The main draws of Lake Manyara are the large number of elephants, lions that can mount trees, and hippos that may be spotted there at much closer ranges than in other parks. In this park, there are more baboons than anywhere else in the world. In Lake Manyara National Park, bird watching, paddling, mountain biking outings, and wildlife drives are the most popular pursuits.
10. Neyere National Park
The largest game reserve in Africa is the Julius Neyere National Park. It was established in 1922 and makes approximately 5% of Tanzania. The southern part of the country is off limits. It is uninhabited, densely forested, and covered in cliffs. Travelers may only visit the area to the north of the Rufiji River.
This area of Neyere National Park is home to expansive plains, woodlands, rivers, hills, and large open grasslands. The Rufiji River, which has the largest catchment area of any river in East Africa, divides the Julius Neyere National Park.
The river, an important component of the reserve, provides the opportunity to see a variety of aquatic creatures. There are also buffalo, antelope, giraffes, warthogs, wildebeest, elephants, hippos, and rhinos, as well as lions, leopards, and cheetahs. There are more than 350 species of birds in Julius Neyere National Park that have been identified.
The river, an important component of the reserve, provides the opportunity to see a variety of aquatic creatures. There are also buffalo, antelope, giraffes, warthogs, wildebeest, elephants, hippos, and rhinos, as well as lions, leopards, and cheetahs. There are more than 350 species of birds in Julius Neyere National Park that have been identified.
11. Lake Victoria
Kenya, Tanzania, and Uganda surround Lake Victoria, the biggest freshwater lake in Africa. Millions of people live near this lake, which feeds the White Nile and generates revenue for them.
One of the least frequented areas of the nation is the Tanzanian portion of Lake Victoria, yet the cities of Bukoba, Musoma, and Mwanza contain a variety of attractions. A few of the islands that are close to Mwanza and Musoma have turned into wildlife sanctuaries.
Boat tours or treks can be planned around Lake Victoria, and bird-watching and fishing trips are popular adventures. On the southwest coast of Lake Victoria, there is a park called Rubondo Island National Park that contains a number of additional smaller islands.
12. Gombe National Park
Gombe National Park, sometimes occasionally referred to as Gombe Stream National Park, mostly attracts visitors wishing to venture off the beaten road to see chimpanzees. Through her studies, Jane Goodall brought attention to this location, one of Tanzania's smallest national parks.
When the British scientist initially arrived in the nation in 1960 to study chimpanzees in the wild, she had no idea that her research would eventually result in the world's longest-running behavioral research project.
On guided excursions into the forest, visitors can observe chimpanzees in their natural environment. Numerous primates and animal species can be seen in the park. Over 200 different bird species, including barbets, starlings, sunbirds, crowned eagles, kingfishers, and palm-nut vultures, can be found in the tropical jungle. Swimming and hiking are two more well-liked pursuits; a trail enters the forest and goes to a waterfall in a valley.
13. Katavi National Park
Unpolluted nature can be found at the remote Katavi National Park. One of Katavi's distinguishing features is the vast flood plain, which is split by the Katuma River and other seasonal lakes. The lakes are home to large herds of hippos, crocodiles, and more than 400 different species of birds.
One of the attractions in Katavi is the hippos at the conclusion of the dry season, when as many as 200 try to cram into a pool of water. Katavi National Park comes to life during the dry season when herds of impala, reedbuck, lions, zebras, and giraffes can be seen around the last few ponds and streams. Tens of thousands of elephants and buffalo gather in the park as the floodwaters subside.
14. Arusha National Park
Arusha contains a range of habitats despite being smaller than other national parks in Tanzania, including the forest atop Mount Meru, the Ngurdoto Crater in the southeast, and the Momella Lakes, a group of seven crater lakes.
Black and white Colobus monkeys can be seen in the nearby forest, and herds of buffalo, zebra, and warthog roam the swampy bottom of the crater. Momella Lakes are a haven for a broad diversity of resident and migratory waterbirds. The region attracts tourists who want to see the local animals and climb Mount Meru, the second-highest summit in Tanzania and one of Africa's most beautiful volcanoes.
The volcanic cone that is situated in the crater at a height of several thousand feet below is visible from the peak's thin slope, which leads there. The path passes through parks, a woodland, a sizable amount of heather, and moorland in addition to a difficult ascent.
15. Ruaha National Park
Ruaha National Park, Tanzania's biggest park, was created in 2008. It has one of the greatest densities of elephants in Tanzania as well as sizable herds of buffalo and gazelle. The Great Ruaha River, which offers amazing animal viewing along its banks, is the main feature of Ruaha National Park. The river also makes a sizable contribution to Tanzania's electrical requirements through a hydroelectric project at Kidatu.
The ecology at Tanzania's Ruaha National Park is still mostly untouched because it is the least frequented park in the country. Birdwatchers can enjoy over 400 species of birds that are not seen in northern Tanzania, while photographers are especially attracted by the river, jaw-dropping canyons, and towering trees.